This addon added different custom doors with vanilla blocks texture to make a camouflage door so you can easily make a hidden room with these doors. You can choose from different types of camouflage door so you can get whatever you wanted.
Take note that this addon doesn't replaced vanilla doors, it added different type of doors with vanilla blocks texture to make a camouflage door. Here are all doors you can have.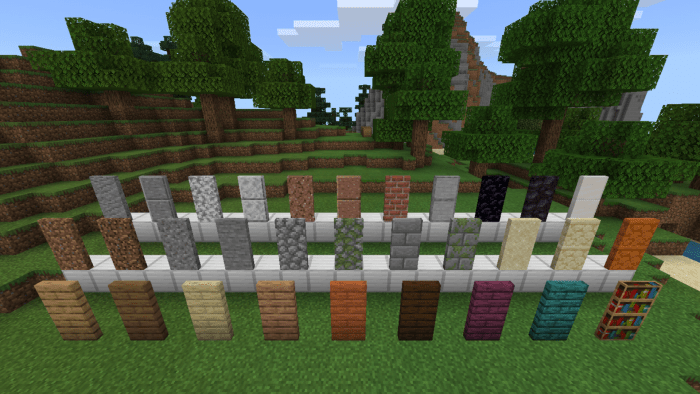 All are craftable in survival, the pattern is same as making vanilla door, just use corresponding blocks to craft doors you wanted. For example use dirt to craft dirt door, use stone to craft stone door and so on.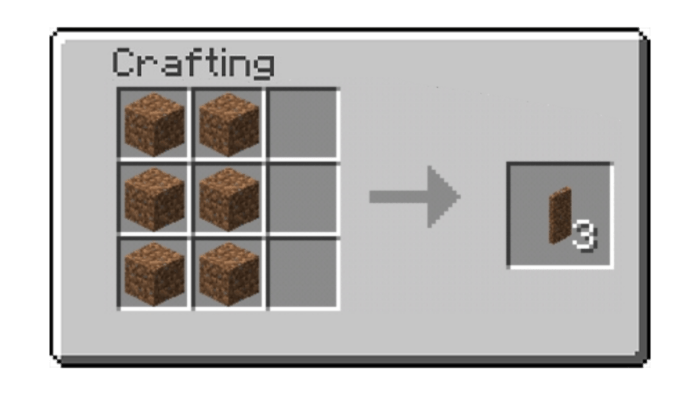 But for making plank door use slab, because planks are for vanilla doors. To balance the amount of blocks it will only give an output of 2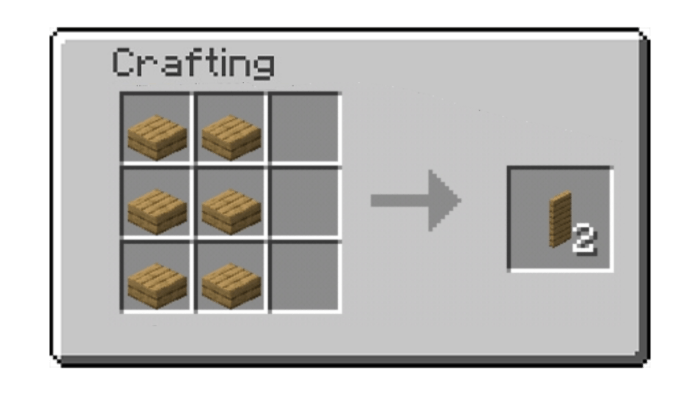 The addon is compatible in other resource pack so if you use resource pack, camouflage door addon will used that texture. So camouflaging is maintain.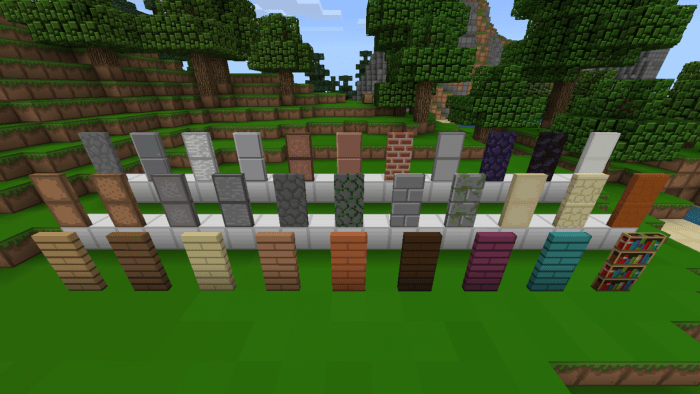 -New 16 Different Camouflage Door
Andesite Door
Blackstone Door
Bookshelf Door
Bricks Door
Diorite Door
Granite Door
Mossy Stonebricks Door
Obsidian Door
Polished Andesite Door
Polished Diorite Door
Polished Granite Door
Block of Quartz Door
Red Sandstone Door
Sandstone Door
Smooth Stone Door
Stonebricks Door
-Add a sounds effect when you close/open door
-Their hardness are now different depend on their properties
Fixed the bugs were the door should open in unnecessary way
Making planks door now give an output of 2 instead of 3, because they are made out of slabs
This update doesn't like before which can open and close the door in upper and lower part, because the previous version are made using template made by others, but this one I code it by myself. I'm going to further study coding to further improve how these doors work.
Installation
The Resource Pack is both compatible for BETA and NON-BETA, for Behavior Pack choose either for beta or non-beta.
Don't for get to turn experimental gameplay option
Holiday Creator Features
Modding Capabilities
Downloads
Supported Minecraft versions
1.16
1.16 (beta)