In this seed you will spawn in a really large village. It's actually not just one big village it's in fact four villages which have been generated really close to one another.
Because of the many different houses, farms and blacksmiths it really looks more like a town than a little village. It's really unique to come across such seeds especially to spawn in them.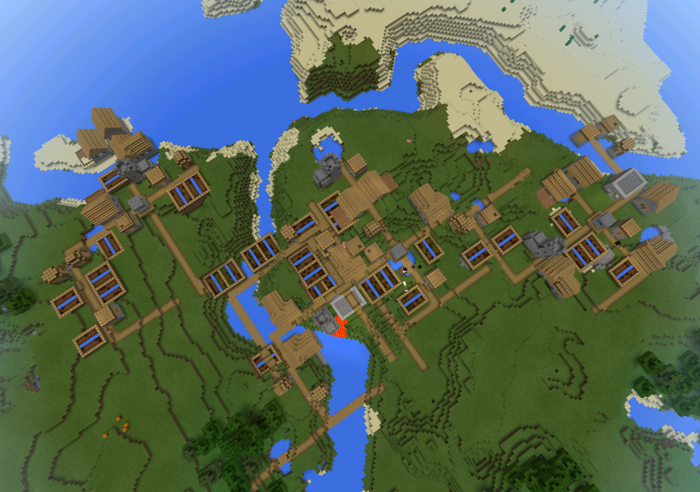 Two of the villages got blacksmiths and in the chests you will find the following items.
4 bread
4 obsidian
2 apples
2 iron ingots
1 iron chestplate
1 iron helmet
2 ink sacks
The villages have been generated mostly on land but some of the houses and farms have been generated in rivers and at least a couple of houses on a small sand island.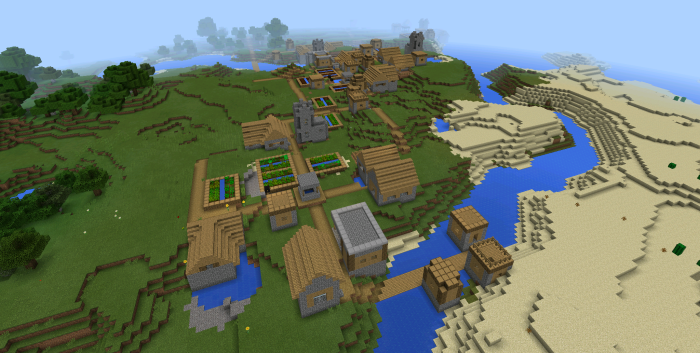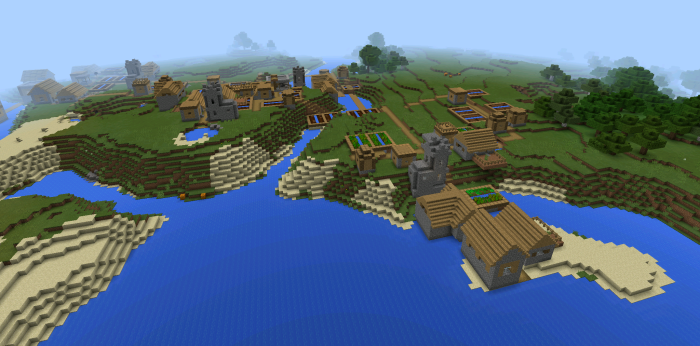 Seed: can u follow me?