Candy World is an addon that adds foods and new mobs to entertain minecraft bedrock players and make their adventure in the game better take 4 days to make the addon and I did all my effort to make it good for all the people who download it enjoy in your adventure the things that they incorporate are below, it is also recommended to activate the experimental mode to avoid errors and do not forget to share it with your friends, this addon was made by the bedrockweb technical team do not forget to visit also the page enjoy!
Creators:
Discord Server: Team894
Youtube: Esteban894 GM
Twitter: @ Esteban894
This complement has the following variants that it adds as much as M0bs, Biomes and more food, all related to sweets and with the intention of implementing a better game experience for the players, here below you have the list of objects that it brings:
Cotton candy chicken [Mob]
Cotton candy [food]
Chocolat [food]
Green gummy bear [Mob]
Blue gummy bear [Mob]
Red gummy bear [Mob]
Chicken with chocolate [Mob]
Chocolat Pig [Mob]
Chocolate cake [food]
Chocolate donut [food]
Berry cake [food]
Berry donut [food]
Donut [food]
Sweet corn [food]
Lumps of sugar [food]
Caramelized apple [Food]
Candy [food]
Here is the list of recipes to make the items (in total there are 17 items plus mobs)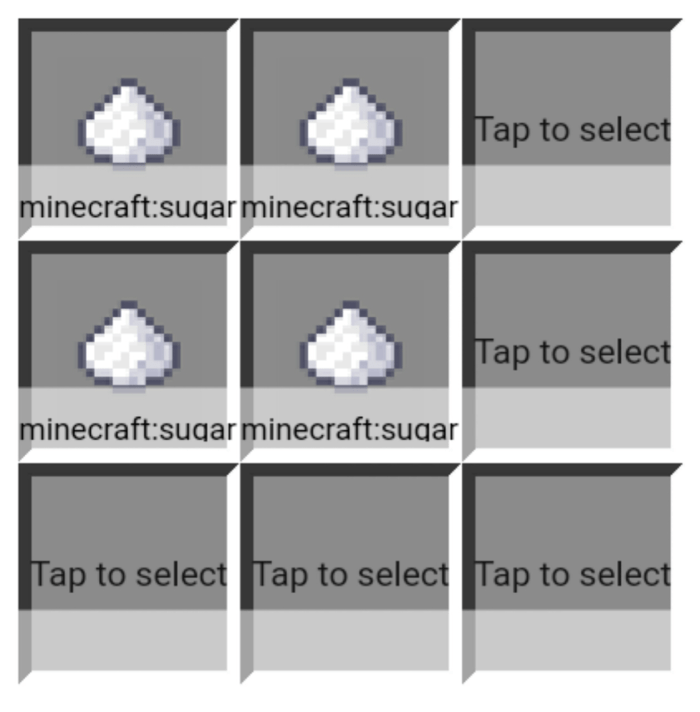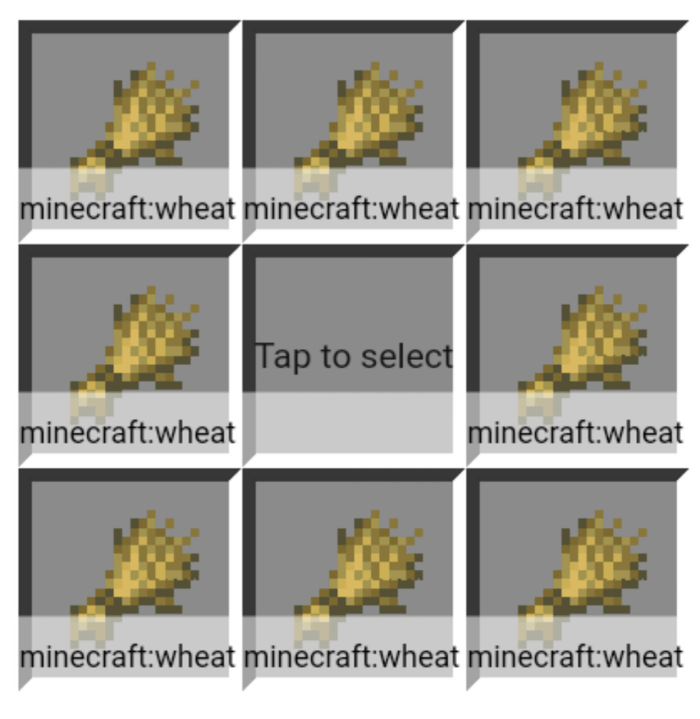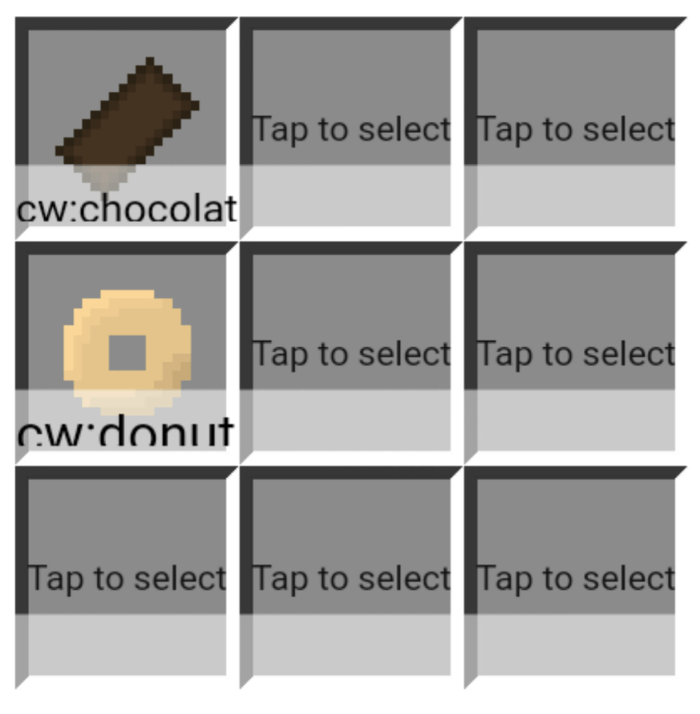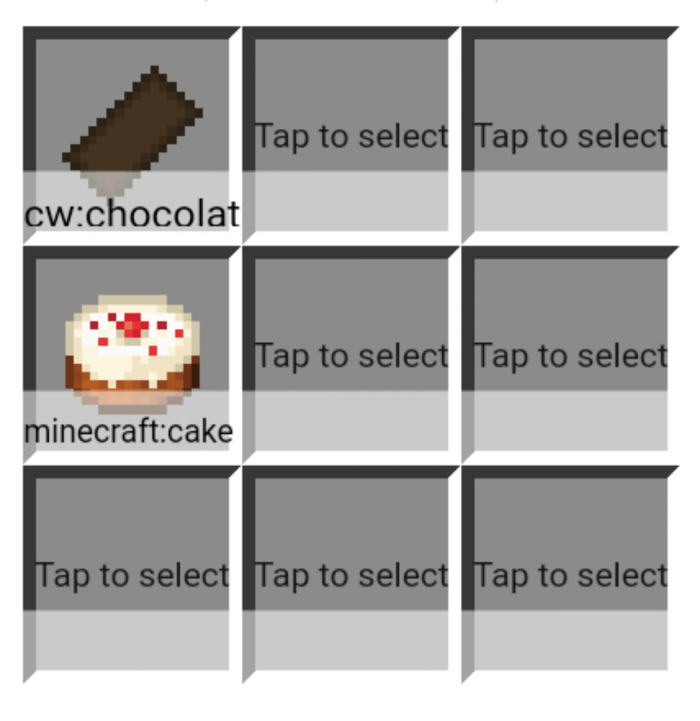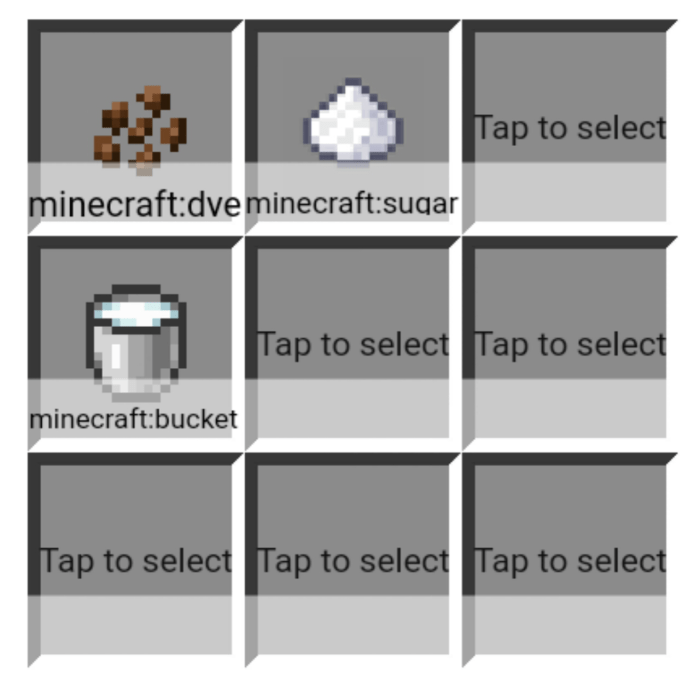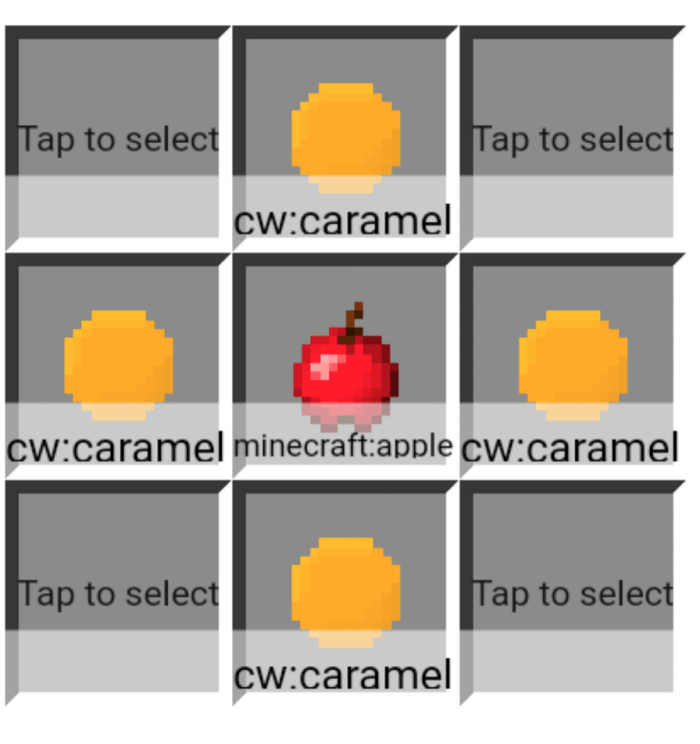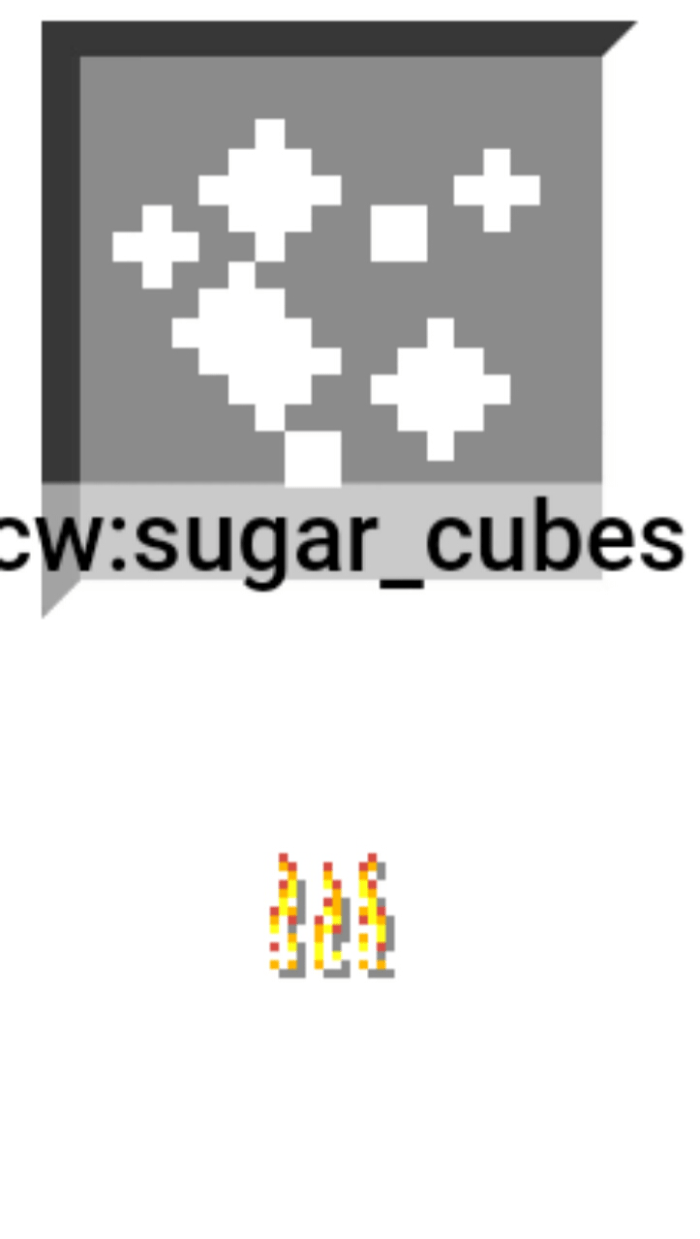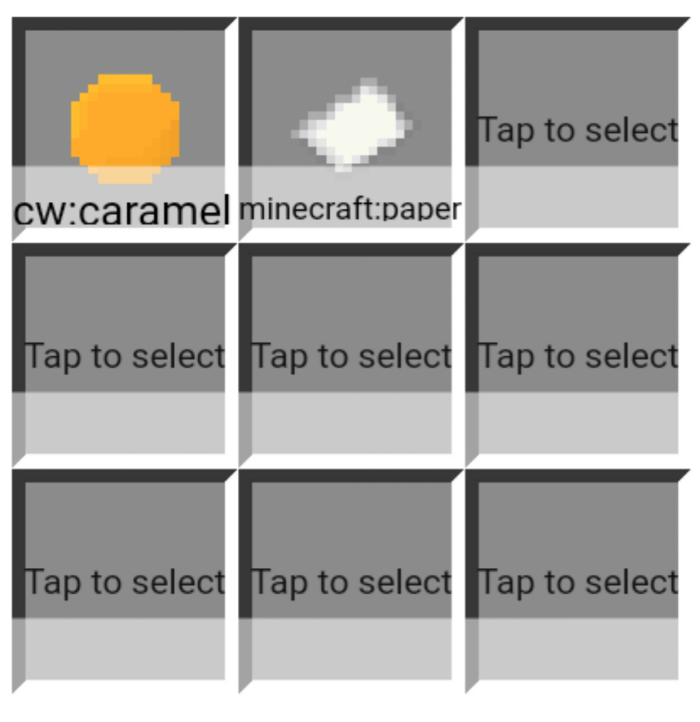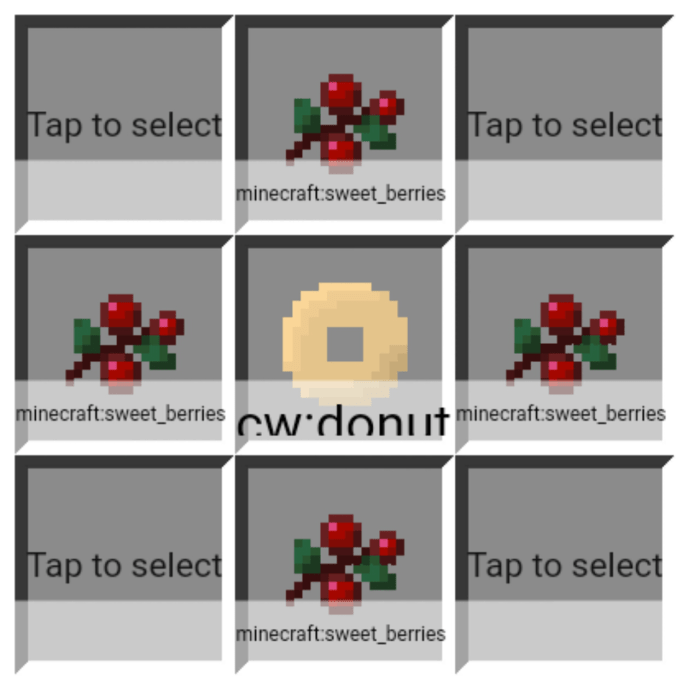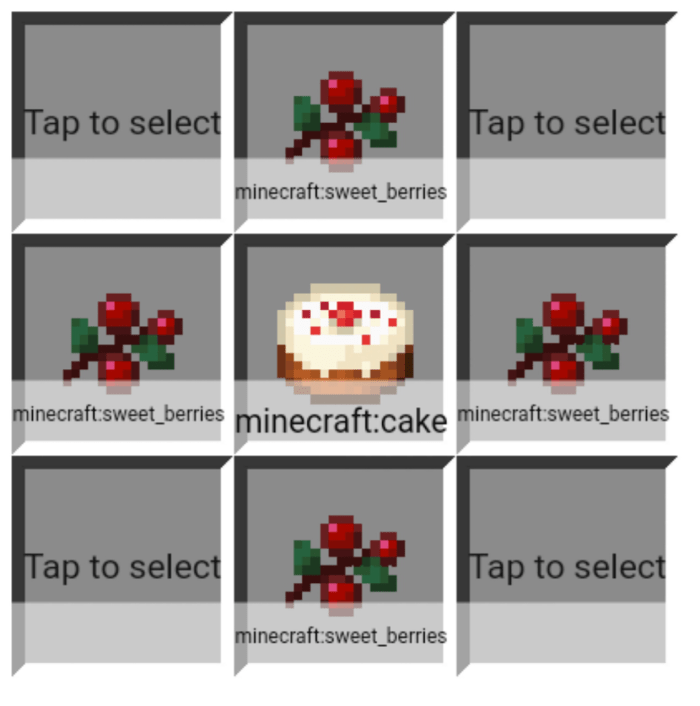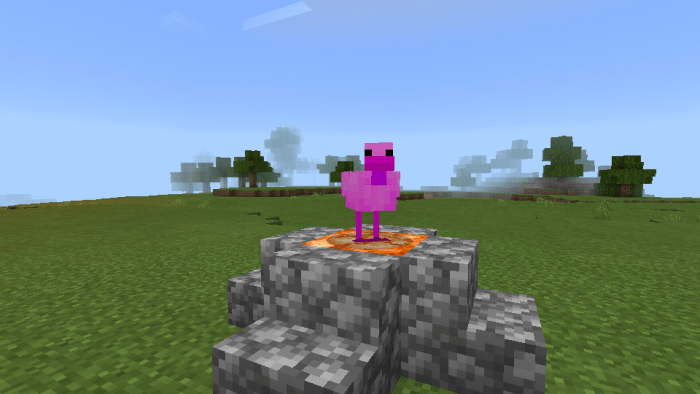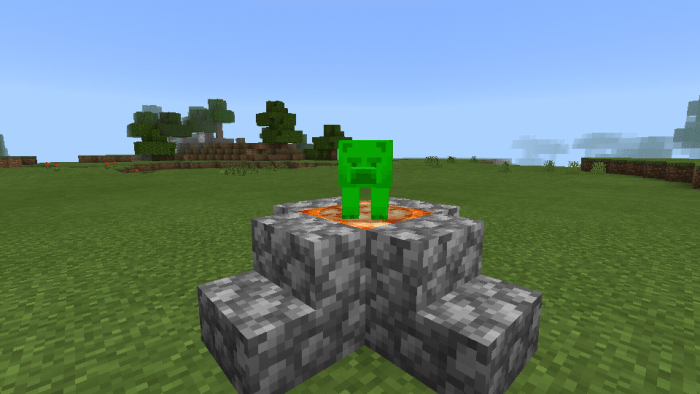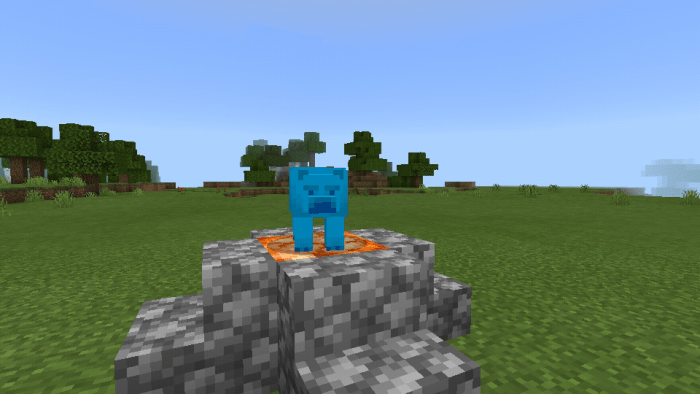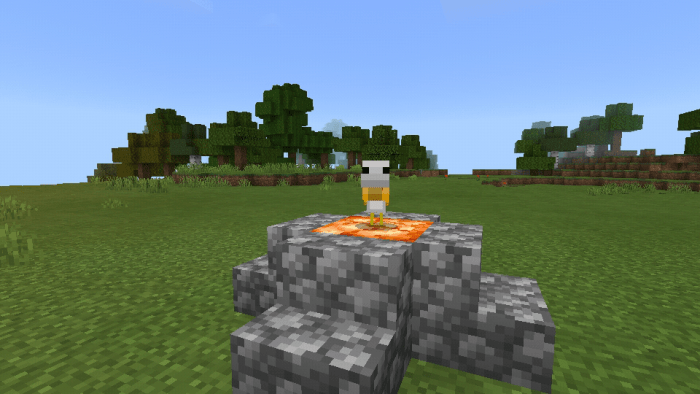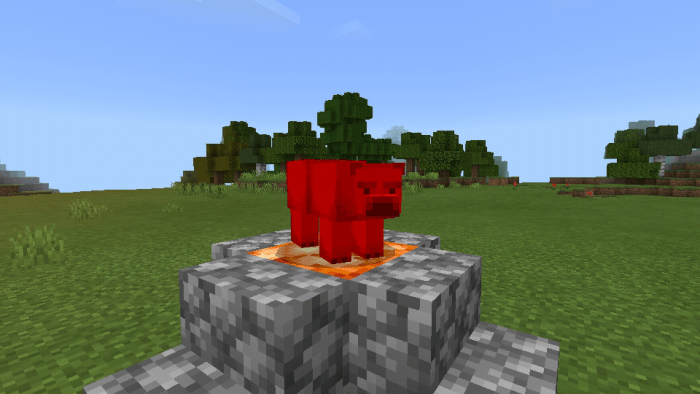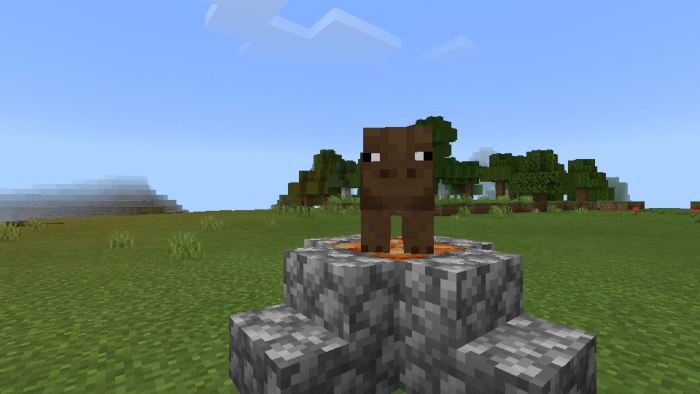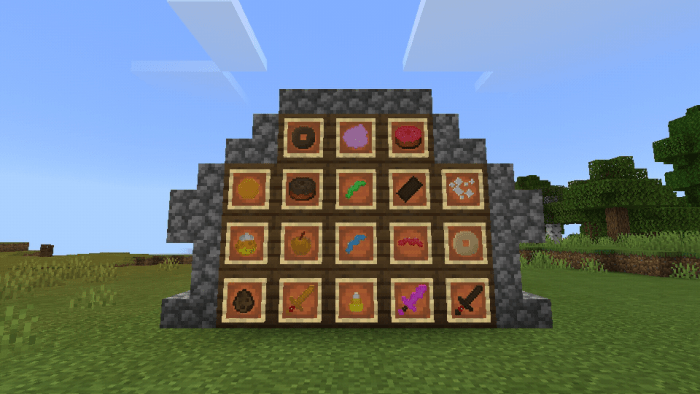 to get all items use command / function Candy_World
-the description of the plugin was changed
-download link was updated
-In-game plugin images have been implemented for more details
-The main image now shows more content of the addon
-the description of the plugin was changed
-the download link was updated
-In-game images of the add-on were implemented for more detail
-The description was updated
-The download link was updated
-More images were placed inside the game to see more detail
-the download link was updated
-the description of the addon was updated
-addon errors were corrected as some items did not appear all this already corrected
-Se actualizo la información del contenido
-Se cambiaron los links de descargas 
-Y se cambio las explicaciones de instalaciones
Installation
Extract the .zip file that you downloaded from the link and open the folder that you left and the folders that are inside you must place them in their respective places, so that everything works perfectly (It is also recommended that you activate the experimental mode)
If you share this work, please respect the original link in the website post. That helps us a lot to value our work and provide more content information. Don't use direct links. "Thank you!"
Downloads
Supported Minecraft versions
1.16