This add-on is probably one of the most horrific add-ons currently available. It adds a new feature for players which makes them drop things like raw beef and related items if they are killed. Other players can then pick up these loot and use it for saving themselves, e.g. eating, in case that they have run out of food.
Creator: ImPlaysMC
Updated: 25 May, 2018 (read changelog)
How does it work?
Players and villagers will now drop items if they are killed. Here's a list of items which they will drop. The loot is increased in case that the player killed killed with an item which has the looting enchantment.
1 Steve Head
1 – 3 Leather (bonus 1 – 2 with looting)
1 – 3 Human Flesh
1 – 2 Bone (bonus 1 – 2 with looting)
It's certainly quite useful and especially on multiplayer servers as it adds a new purpose for players in-game. However, you should probably only use it as a last resort in case that you run out of food and need it to survive yourself. Or maybe, you could just find some other fun use for it in-game.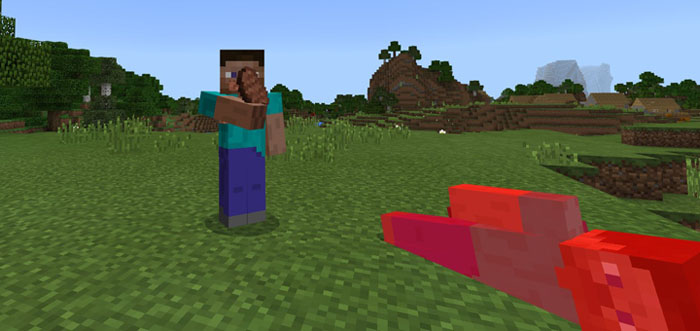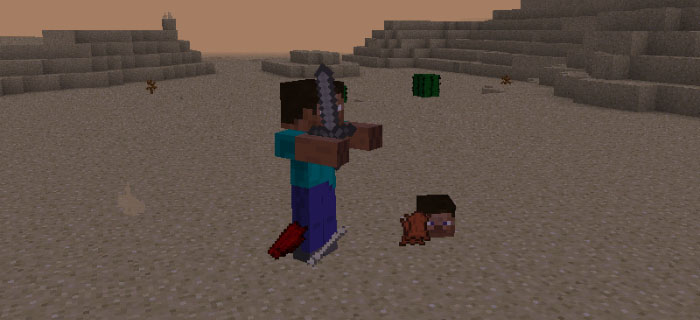 Cannibal (New Mob)
Added a new mob. Zombie is now replaced with Cannibal. They have more health, speed, power and are slightly larger than the player. The Cannibal spawns with a stone sword. Killing it is difficult but it's worth it since Cannibals drop some Iron Nuggets. Cannibal loot is similar to villager loot but they drop Iron Ingots.
Changelog
Players and villagers drop Human Flesh
Rotten flesh now replaced with "Human Flesh"
Human Flesh texture looks more fresh than rotten flesh and the name is not "Rotten Flesh" anymore. It's called "Human Flesh". More language support is coming soon!
Villager and Cannibal drops less leather than player
New classic pack icon
Added resource pack for the addon
Added a new mob. Zombie is now replaced with Cannibal.
Upcoming Features
Fix a bug where players sometimes doesn't drop the loot
More supported languages
Change the Cannibal sounds
Note from the creator: Turn on "Keep Inventory" in the game settings if you want players to drop the loot.
Installation
Activate the pack for a world in-game
You can get a .ZIP file for this addon here.