This addon adds new trades for the Cartographer Villager. By accessing the new trades you will be able to purchase four new Explorer Maps. An Explorer Map can be used for locating different generated structures in Minecraft such as mineshafts and temples. While it's totally possible to stumble upon these structures randomly, it sure helps having a map specifying their locations.
Creator: hiccupsf
Updated: 24 May, 2018 (read changelog)
How does it work?
The Cartographer is a villager who sells Explorer Maps. This is already an existing feature in Minecraft, but with this add-on he will be able to sell you four additional Explorer Maps.
You need to do some trading with him in order to unlock all of his trades.
Ruins Explorer Map
Shipwreck Explorer Map
Buried Treasure Explorer Map
Mineshaft Explorer Map: 4 Emeralds
Village Explorer Map: 8 Emeralds
Temple Explorer Map: 10 Emeralds
Stronghold Explorer Map: 15 Emeralds
Ocean Monument Explorer Map: 28 Emeralds + 1 Compass
Woodland Mansion Explorer Map: 46 Emeralds + 2 Compass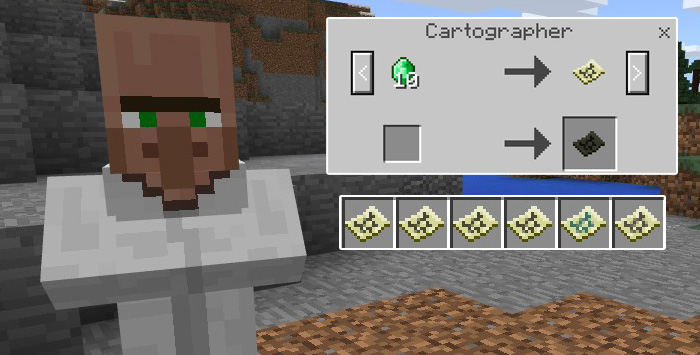 You can then use the maps to find different types of generated structures in Minecraft. For example, by using one of the maps I managed to find a mineshaft.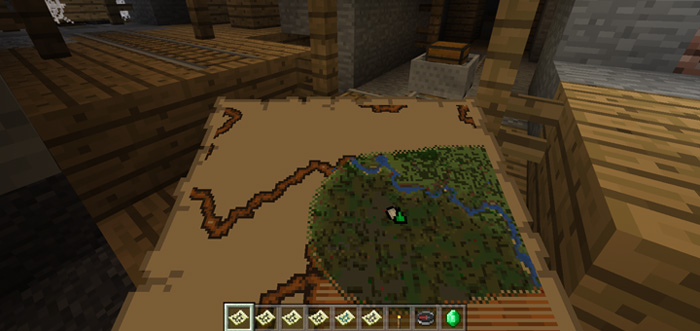 And by using another map I found an igloo. That map was actually meant for locating a temple, so I'm not entirely sure what happened here. Either way, it did help me find something which is better than nothing.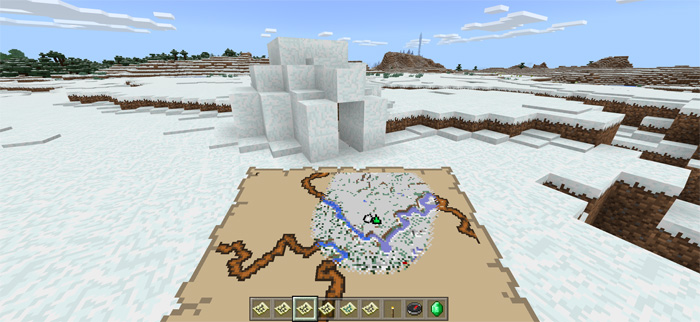 Changelog
Added maps with Ruins, Shipwreck, Buried Treasure
Installation
Activate the pack for a world in-game