Cartoon Cat is a evil, giant creature created by Trevor Henderson. Cartoon Cat is very dangerous and he has a body like rubber and he is even able to extend his body to become taller. Stronger than a human he is definitely no one you wanna meet in a dark forest!
Cartoon Cat Statuses:
Health: 800000
Damage 20-200000
Ability:
1.Swallowing Attack: Cartoon Cat Has a body like Rubber, this allows Cartoon Cat to swallow enemies instantly, he also defeats even the strongest enemies like Original King.
2.huge snapping(Now cartoon cat can take big slaps so they can make powerful Knockback Attacks)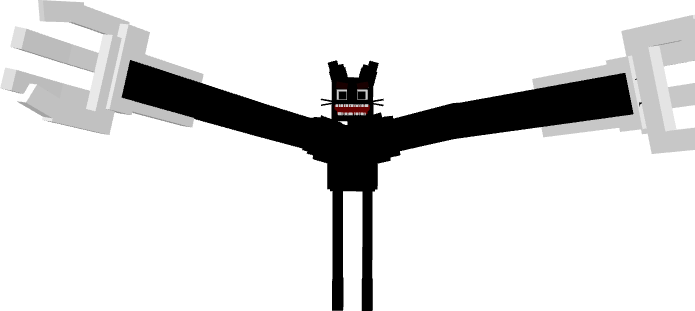 this is Old Model
So that's the Cartoon Cat model.
Well, you have called this Cartoon cat like Cartoon Rabbit, now not anymore, I have fixed the model, you can see the model
Besides that, Cartoon cat can also change your mode to Survival, Adventure to collect the debt.
Thank you for Downloading, I hope you like and greetings
Add New Song For Cartoon Cat
Song Used: "He's The Cartoon Cat (Original Song)"
Song Link:https://youtu.be/WS0Kkpi-H0s
Now there is a second update this time, I added quality to the cartoon cat, he can now kill his enemy in one slap like chara which can kill enemies instantly with her Bloody knife. Cartoon cats can swallow enemies within a radius of 10.
Added a new model, increased the power of Cartoon Cat, cartoon cat is now more deadly than 096, Ash Skeleton
1.fix bugs
2.Fixed cat cartoon model
3.Correct the wrong words
1.Bug Fixes
2.Increase Cartoon Cat Model
3.Increase Animations For Cartoon Cat
Installation
Warning: I'm not using someone else's code in this addon, I'm using my own code, but if you guys want to keep accusing me, just accuse me.
Downloads
Supported Minecraft versions
1.14
1.15 (beta)
1.16