This add-on is made for the Classic UI (Windows 10 / PC). It also works for the Pocket UI in creative mode but not so well for survival/adventure mode since the coords are covered up by the health bar. Coordinates have become an important feature for a lot of players as it allows for better world navigation. The benefit for this particular add-on is that the coords are always in the visual field of the eye and never covered by your fingers. It also have less warnings than the NextLevel Addon.
Creators: RoboBro2002 (Twitter), CtrlAltCuteness (Twitter)
Updated: 11 July, 2017 (optimized the file size)
How does it work?
The coordinates are displayed in the top left corner. Here they will always be visible (at least for Windows 10 users). However, if you are using a mobile device then it's only usable in creative mode since in survival mode it will be covered up by the health bar.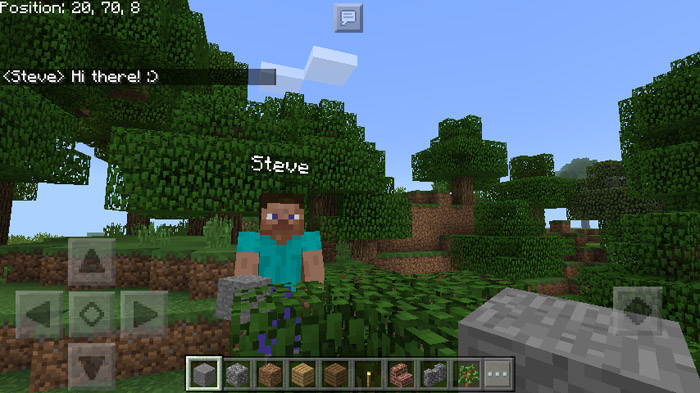 Installation
Important: This add-on was created for the Classic UI and version 1.1. It might not work for older Minecraft versions. It will also work for the Pocket UI, but only in creative mode.
Open Minecraft PE
Settings > Global Resources > Activate the pack