This Add-On replaces expensive villagers traddes to the cheapest ones, The add-on will keep updating to have all trading files replaced.
Only 6 Files hasn't been modified so if You see a Villagers with His normal trades don't leave a comment about it.
Completed Files:
cartographer_trades.json
armorer_trades.json
librarian_trades.json
weapon_smith_trades.json
farmer_trades.json
butcher_trades.json
wandering_trader_trades.json
cleric_trades.json
Uncomplete Files:
fisherman_trades.json
fletcher_trades.json
leather_worker_trades.json
shepherd_trades.json
stone_mason_trades.json
tool_smith_trades.json
README: IF YOU SEE A VILLAGER WITH ITS NORMAL TRADES, IT IS NORMAL DONT LEAVE A COMMENT ABOUT IT
Note: Some Villagers will have their normal trades Due to the files that are not Modified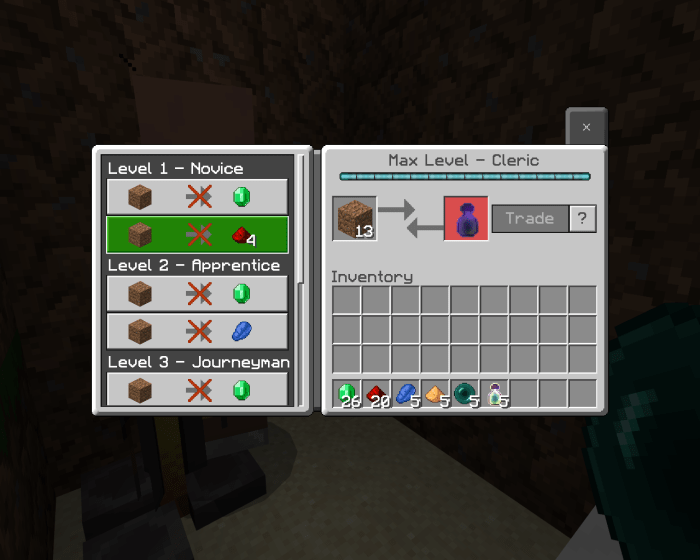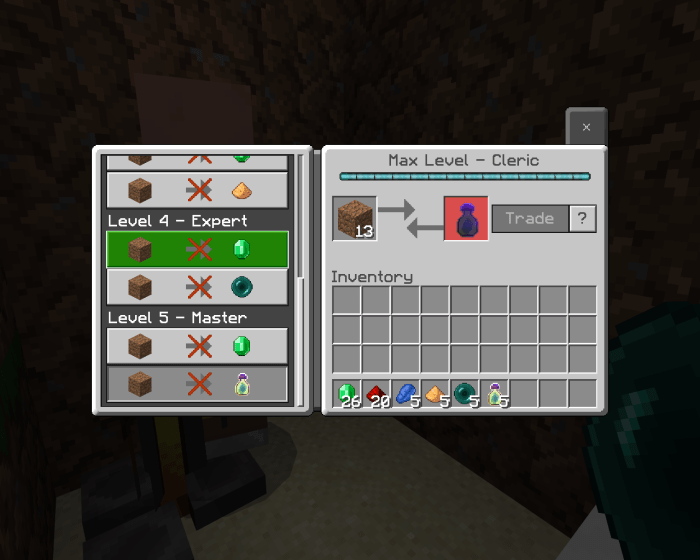 Select version for changelog:

Changelog
Changed manifest.json structure
Completed cartographer_trades.json
Changed Pack Icon
Deleted unecessary files
Installation
Download
Import .mcpack
Enjoy!