With this add-on add a new chicken to Minecraft, they have the same features of a normal chicken but what's special about this chicken is that it allows you to easily get experience.
Add-on created by ArathNido. (Twitter)(Youtube)
Warning:
This add-on was published on MCPEDL.COM, it is not allowed to publish this add-on on other websites or applications of Minecraft Addons without the permission of the creator.
If you will review this add-on for youtube leave credits, put the download link from mcpedl and not put the direct download link or create your own download link or you will receive a complaint.
How does it work?
The chicken of experience can be found in our worlds of Minecraft in any biome, have the same characteristics of a single chicken that now to kill a chicken will release much experience and several times the chicken will release its egg experience, this will serve to make bottles of experience and this will create your farm experience.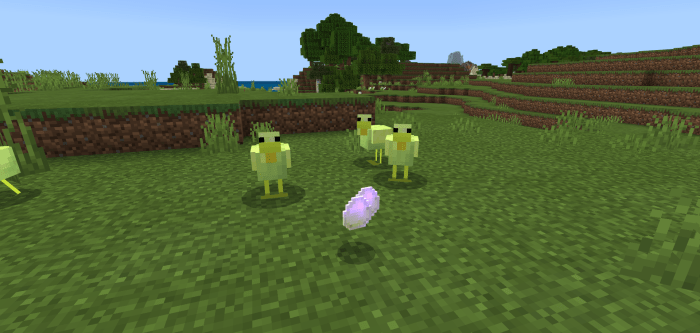 You can feed the experience chickens with seeds so you can get more experience chickens.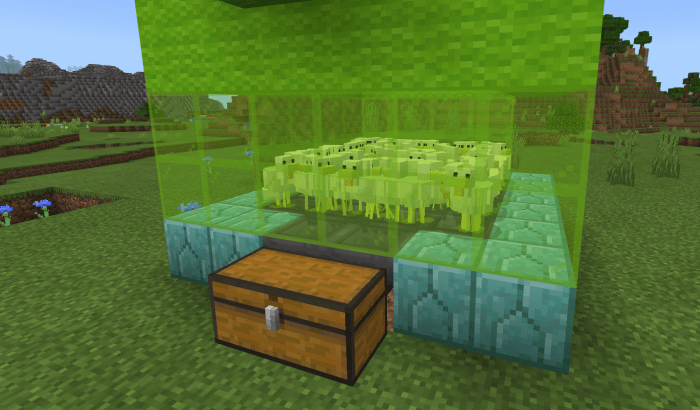 To make experience bottles you need a glass bottle and eight experience eggs using this recipe: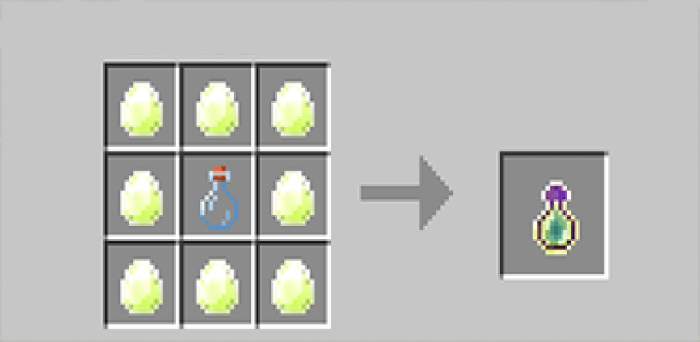 Select version for changelog:

Changelog
Added the item's spell effect for version 1.16.100 and 1.16.200.
Items slot: 64.
Installation
Download Resources .McPack.
Download Behaviors .McPack.
Apply the packs for a world.
Enable "Experimental Gameplay" in the world settings
Create the world.