The Chocolate Craft Mod makes it possible to craft Chocolate with some cocoa beans and milk. Not only can the Chocolate be eaten as it is but it can also be crafted into different tools, an armor set and a spawner item for a boss.
UltraPeachMC is a Minecraft PE modder and a YouTuber who have during the last year released several popular mods which we have written about here on MCPE DL. When UltraPeachMC releases something new, it's always fun and unique!
Creator: UltraPeachMC
Getting Chocolate
There are two types of chocolates in the game, normal chocolate and golden chocolate, and both items are required to craft any of the new tools or armor.
To craft the Chocolate you need 8 cocoa beans and 1 milk bucket. The recipe will give you 3 pieces of chocolate.
The normal Chocolate bar can be eaten and heals two hearts. While Chocolate definitely is yummy it isn't totally worth to eat it. Instead, the primary use for Chocolate is to craft tools and armor.
Chocolate Bomb
To craft it you will need 8 Chocolate and 1 TNT.
Tap on the ground to throw the explosive Chocolate Bomb. If the bomb lands in the water it will survive and be alive. It's similar to a slime except that it's brown and looks like a piece of chocolate, except that it's alive.
To kill it use a bow and arrow because it will explode upon dying, or use a Chocolate Sword as it will one shot kill it.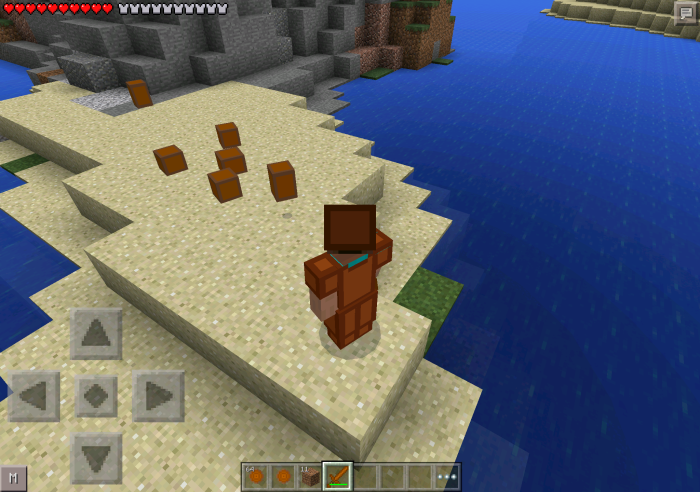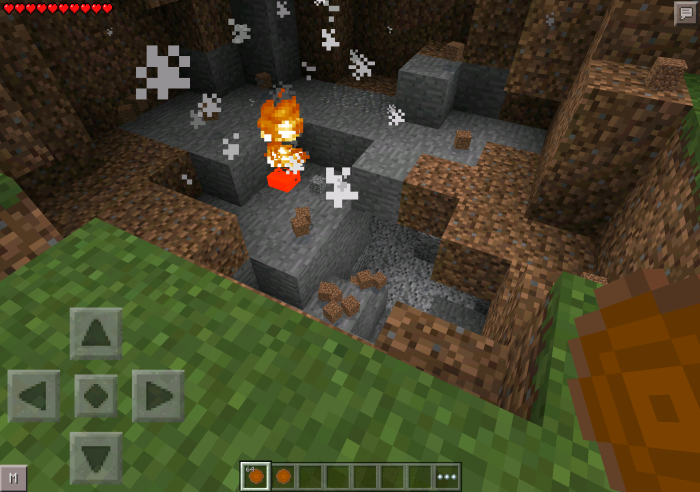 Chocolate Sword
To craft it you will need 2 Chocolates and 1 iron ingot.
The sword deals a stunning total of 20 attack damage per hit. This means that most kills are one shots. The main downside with the sword is that it only has 100 in durability which compared to other tools is quite low.
Choco Late Spawner (Boss!)
The boss got about 1000 in health and will spawn minions who will help him in his attempt to try to kill you.
If you defeat the boss he will drop you some Golden Chocolate which is used to craft the armor which you can see we were wearing in the several images above.
Chocolate Helmet (486) - 4 golden chocolates + 1 chocolate
Chocolate Chestplate (487) - 7 golden chocolates + 1 chocolate
Chocolate Leggings (488) - 6 golden chocolates + 1 chocolate
Chocolate Boots (489) - 2 golden chocolates + 2 chocolates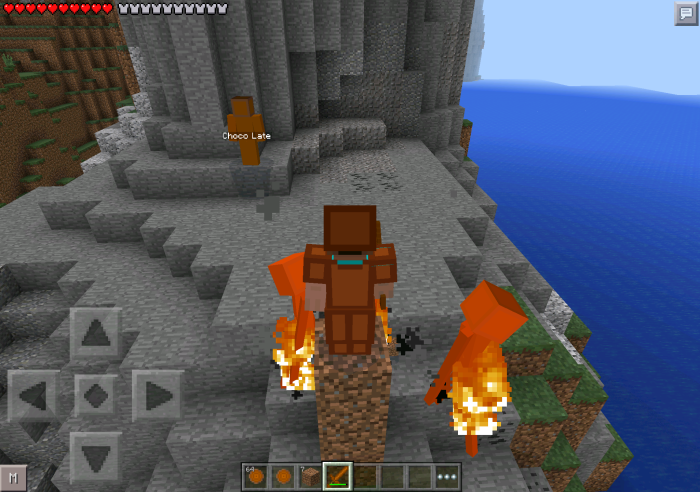 Item IDs & Crafting Recipes
Chocolate (490) - 8 cocoa beans + 1 milk bucket
Chocolate Sword (491) - 2 chocolates + 1 iron ingot
Chocolate Bomb (492) - 8 chocolates + 1 TNT
Choco Late Spawner (493) - 8 chocolates + 1 diamond
Golden Chocolate :O (494) - Choco Late boss drops them
Chocolate Helmet (486) - 4 golden chocolates + 1 chocolate
Chocolate Chestplate (487) - 7 golden chocolates + 1 chocolate
Chocolate Leggings (488) - 6 golden chocolates + 1 chocolate
Chocolate Boots (489) - 2 golden chocolates + 2 chocolates
Important Install Note
Download and install the latest BlockLauncher BETA for the mod to work: http://t.co/pIgLOjmXPG