The Christmas Chest mod adds a chest to the game which look similar to a Christmas present which is wrapped with red paper and a yellow ribbon. It's based on the BetterStorage API and as a result function much similar to that mod.
In the upcoming future there will be an update for the mod which will cause the chest to generate some gifts every four minutes.
Creator: ShadowMine, Twitter Account
How to get the Christmas chest?
The chest can be obtained through the creative inventory and by crafting it in survival mode.
Christmas Chest (250) - 6 red wool + 2 cobblestones + 1 chest
Place down the chest on the ground and then tap on it as an ordinary chest to open it. A slightly different graphical user interface will appear from where you can place and take things from the chest.
And as mentioned, in an upcoming update it will be possible to obtain randomly generated gifts in the Christmas chest every four minutes.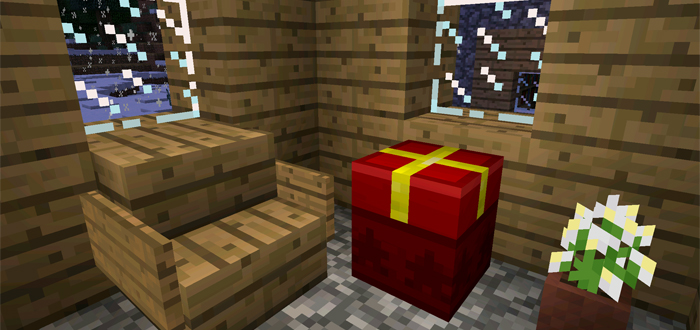 Install Guide
Use a file manager app (e.g. ES File Explorer) to export the downloaded zip file.
Start BlockLauncher and use it to install the textures and after that to install the mod.