The Christmas Gifts mod adds three gift blocks which can be opened to retrieve different types of gifts. It's similar to the Lucky Block Mod but for Christmas times.
Build a Christmas tree, start a fireplace fire, secure the door to make sure no zombies come knocking during the night and sit down and relax and enjoy the perfect Christmas in Minecraft. It's really the perfect addition to Minecraft for anyone who want to get in Christmas spirit.
Creator: PatrikXop, Twitter Account
The Gifts
There are three different colored presents. To retrieve them in your survival inventory type /xmas kit in the text chat. To open a gift destroy the block. It's similar to the Lucky Block as you will receive a random item or block whenever destroying (also known as opening) a gift.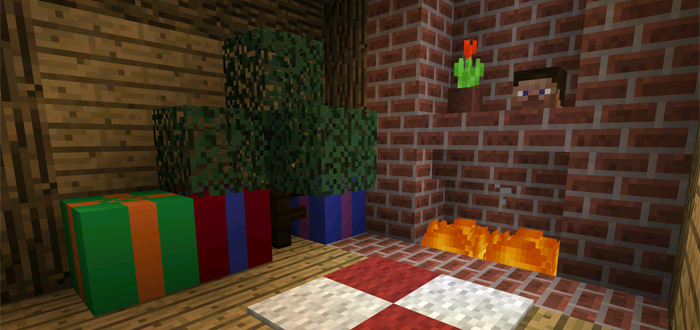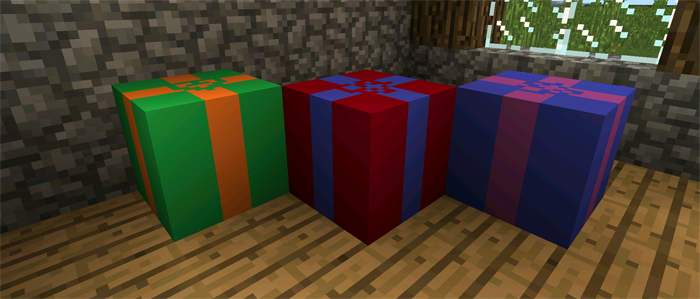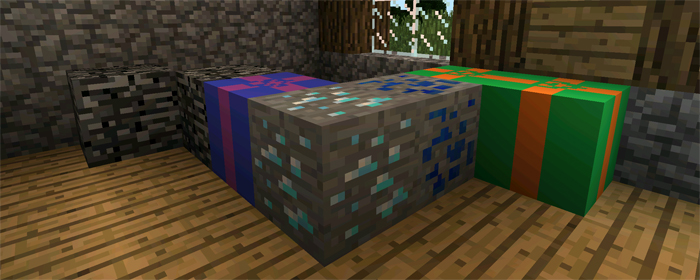 Install Guide
Download the zip file and use ES File Explorer to extract the zip file.
Restart BlockLauncher and go in-game. The gift blocks can only be obtained in survival mode using the /xmas kit command