This is a resource pack which replaces all of the skulls and heads in-game with Santa hats. There are four different colors to choose from and they include everything from the classic red color to green which is useful if you want something more elf-like. Make sure to apply it to a world in case you want all players to see the changes and not just yourself.
Creator: HemaMetwaaly, Twitter Account
There included colors are red, green, yellow and purple. Search for "skull" or "head" in the inventory to find them. To wear one simply add it to your helmet inventory slot.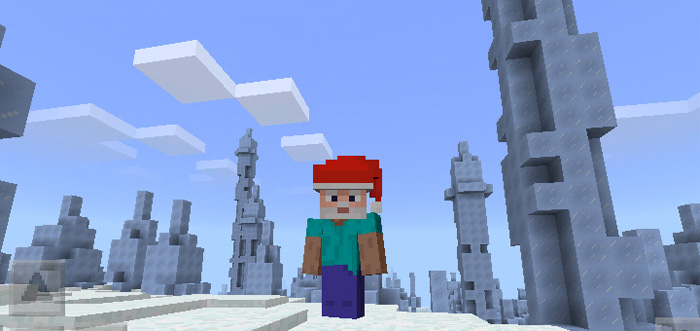 Installation
Important: This resource pack requires the 1.2.6 beta.
Open Minecraft
Settings > Global Resources > Activate the pack
You can get a .ZIP file for this resource pack here.