A solo-built modern city map with 500+ fully furnished buildings, an automated 12 line subway system, named streets, several satellite towns and much more. Built for exploration, roleplay and survival scenarios.
Features:
Fully furnished interiors in each and every building – hundreds across the world
12 subway lines, highway system and multiple rural rail lines
Named streets with roadside maps
Neighbourhoods ranging from modern downtowns to historic districts
Roleplay features such as shops and schools
7 unique cities and towns in total to explore
Overview:
Newisle is a modern Minecraft city map that started with one goal: make a detailed and eye catching city skyline. And it became much, much more than that. The project began all the way back in August of 2010 during the early alpha days and has been kept alive ever since. It's been done entirely solo and is my one and only world save to date.
Newisle is not a 1:1 scale city with a bunch of beautifully designed but empty buildings. It's a functioning place meant to be played like a Minecraft world. You'll find stocked shops, apartment buildings and homes, office towers, minecart-powered transit lines and a variety of places meant to make it feel like a real, livable place within Minecraft. It can be used for survival scenarios, custom servers, roleplay and everything in between.
Since its early days of crude cobblestone structures and basic materials the city has grown substantially into a wide-reaching modern metropolis. Littered with historic monuments, crisscrossing rail lines and hundreds of fully furnished buildings; there's no shortage of sites to see around Newisle and beyond – there are also 6 other independent cities and towns to explore outside of the core city. Though they're smaller and with less stuff, they each have their own vibe and story as well.
Grab a minecart from Union Station or set out on foot using the highway system. It's yours to explore, survive or destroy as you see fit!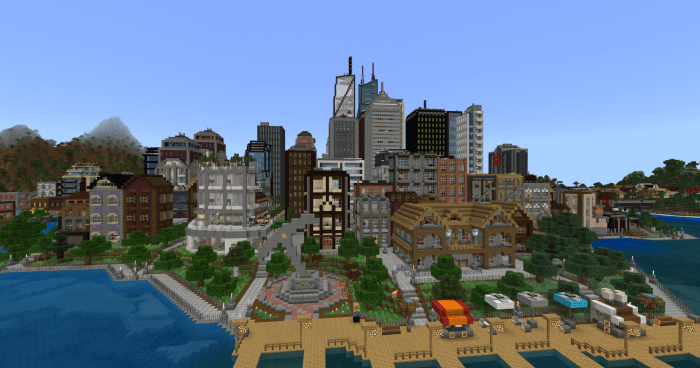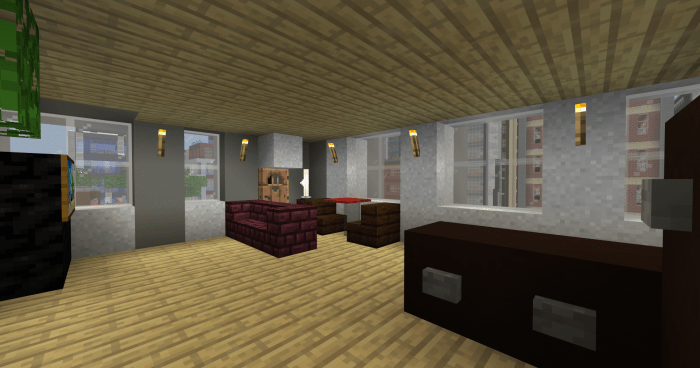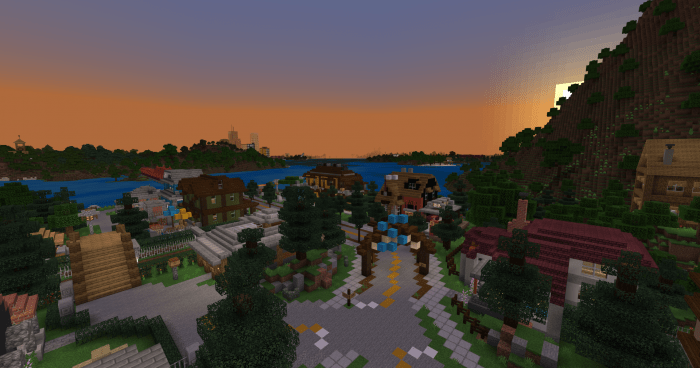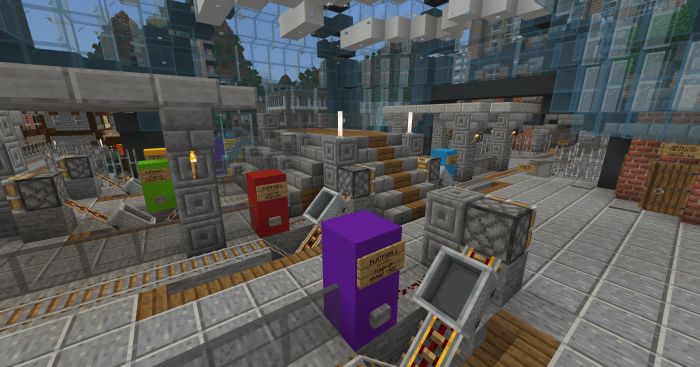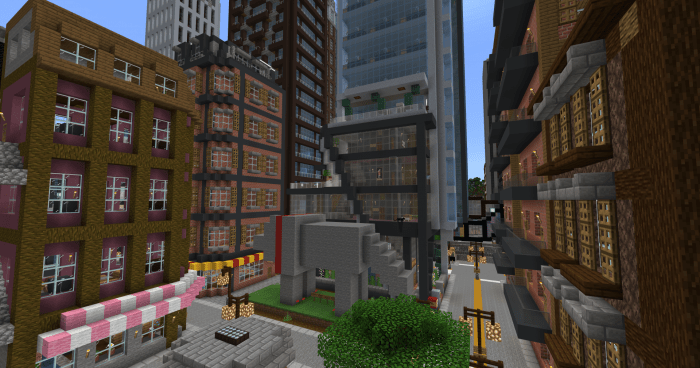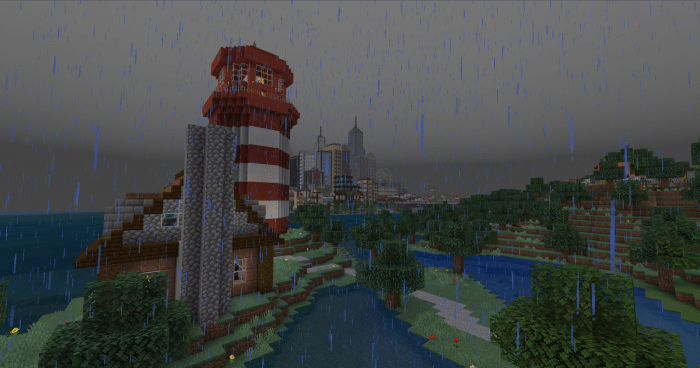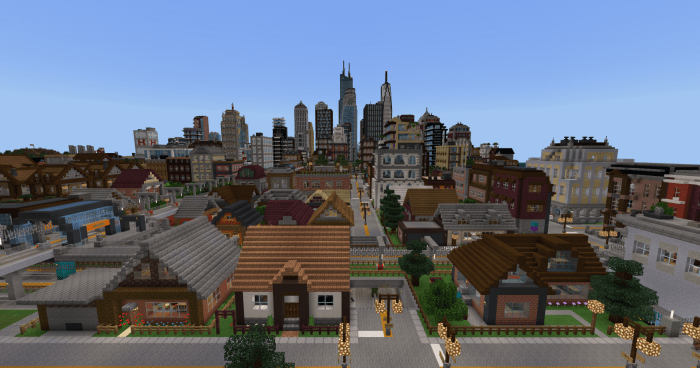 Latest build: Newisle 'Bedrock Edition' v1.2 – released September 29, 2019
Revised download link due to member complaints regarding shorte.st ad platform
Added a YouTube preview trailer to demonstrate Newisle version 1.2
Installation
Downloads
Supported Minecraft versions
1.12