Every wanted to clone and multiply a structure instead of having to rebuild it all over again? It's now possible with this very easy to use Clone Mod. It adds a tool which is used to select the blocks of the structure you want to clone. You then get an item which can be used to paste the structure anywhere you want. Another cool thing is that the cloned structures can be pasted in other worlds!
Creator: Jamie337nichols
How to clone structures?
Begin by crafting the Clone Tool (ID: 500) with 3 dirt blocks. Then select the tile at the bottom of the structure using the Clone Tool.
Continue by selecting the rest of the blocks of the structure with the Clone Tool.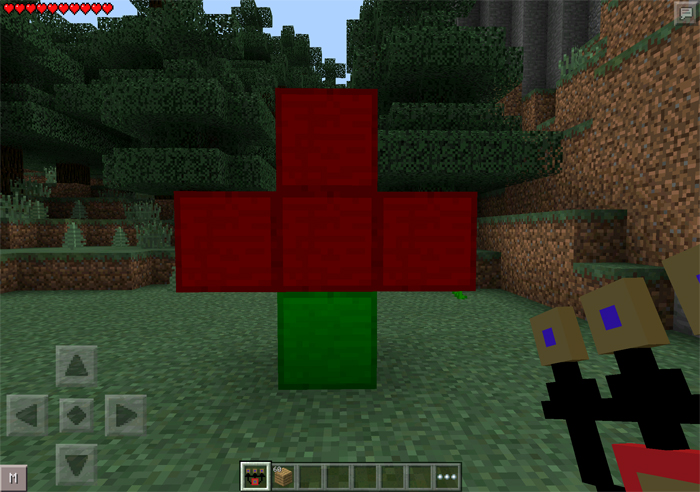 Craft a sign (6 wooden planks + 1 stick) and place the sign somewhere, preferably in front of the structure.
Tap on the sign with the tool and then tap on the green block of the structure to complete the cloning.
You will now have a new item in your inventory that's named the same as the name you gave the structure on the sign.

Tap on the ground or wherever you want to place your structure with the new item in your inventory. You can create many different clones and use them simultaneously.