Adds many new types of coins as items which can be used for decoration and role play. These coins can also be traded between players as part of your economy system. 
This addon adds five tiers of coin to the game. Players can get gold and iron coins by smelting a gold or iron ingot in the furnace. Each ingot is worth one coin.

Each coin can be converted to nine of it's previous tier. For example one gold coin equals nine iron coins.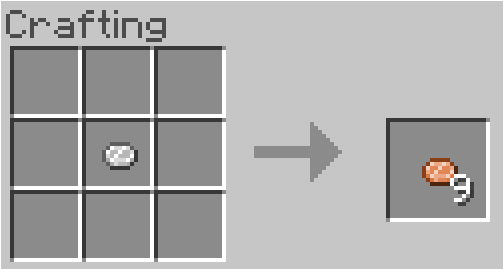 If you have nine of the same coins you can convert them into a pile of coins. Pile of coins are used to making storing large amounts of a specific tier easier. The pile of coin items can also be smelted in a furnace to get a single coin of the next tier. For example a pile of iron coins will turn into a single golden coin.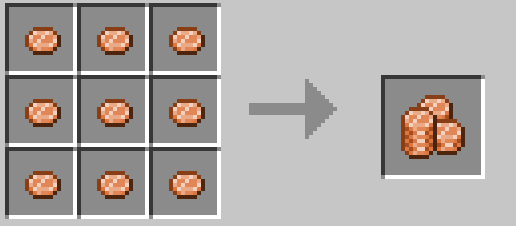 Over all this addon makes a great addition to your servers and city worlds. How do you plan to use them? Let us know in the comments!
Fixed the wrong download link being posted for the 1.0.0 download. Previous downloads should still work however the old link was not properly linked to an account and may be removed at a future time. 
1.0.0
- Initial release of the bedrock addon.
- Added minecraft version information.
- Now with a new non-ad download with no ads or malware!
Installation
Download the addon file from the MCPEDL page.
On windows double click the file. On iOS and Android you should be able to open the file with Minecraft.
Allow Minecraft to import the pack.
Open the options for a world, and enable the coins behaviour pack so it shows up in the active section.

Your world must have experimental gameplay options enabled!
Downloads
Supported Minecraft versions
1.11
1.12
1.13