Collectible Hats is an Add-On that seeks to promote exploration within the game, encouraging the player with various caps, hats or cosmetics that can be obtained through the hunt of various mobs in the game, in this first version being zombies and skeletons , which will have the opportunity to appear depending on the biome they are in, will you be able to collect them all?
Blocks
Tailoring Table


The tailoring table is a crafting block that will make it possible to improve the hats and accessories offered by this addon, using helmets made of different materials and giving them their attributes.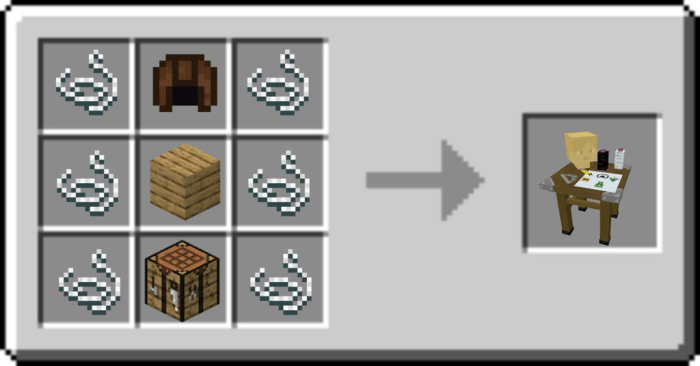 To improve the hats it will be necessary to use the tailoring table.
All hats use the same structure for their improvement, starting with thread items on the sides, the hat to be improved in the center, and below the helmet of the material to be improved.
This upgrade will inherit to the hat the characteristics of Durability, Protection, level of enchantment.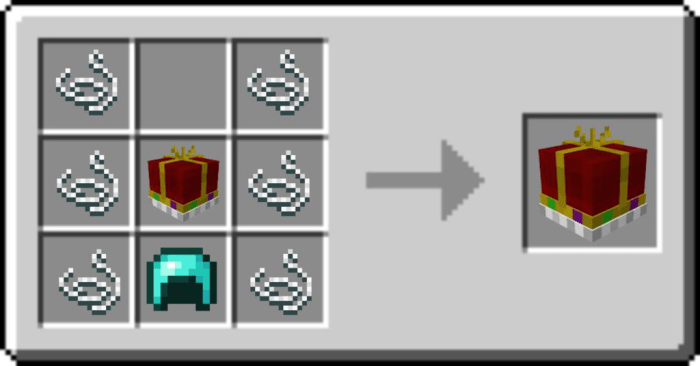 There will be cases in which it will be necessary to add one more element to the crafting to get a hat variant, and it will only be necessary to place it in the available space.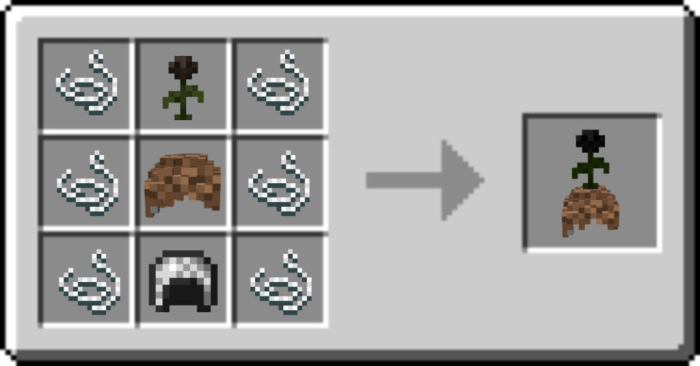 In other cases, depending on the material of the helmet that is used for its improvement, the hat will take a different appearance.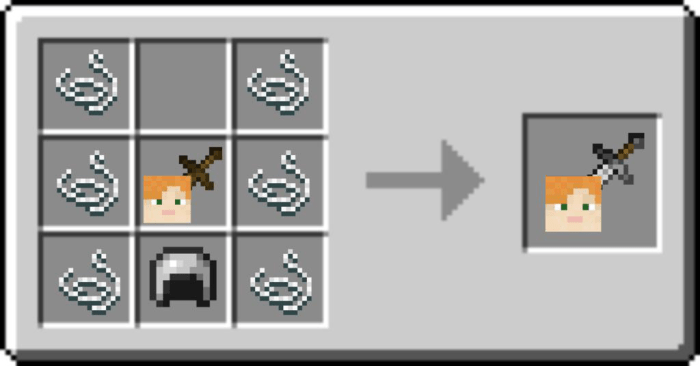 Hats
Probability
The hats cannot be crafted in any way, they can only be obtained by hunting mobs, such as Zombies and Skeletons, and they will have an 80% chance of spawning with or without armor, in the usual way, while 20 % that remain, the probability of appearance of each hat will be distributed among all the possible ones depending on the biome in which they spawn.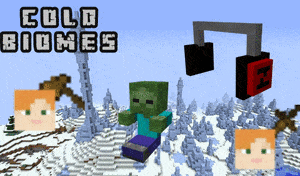 Guide
If you need to consult anything related to the addon, this addon has a guide in the "how to play?" of the game itself.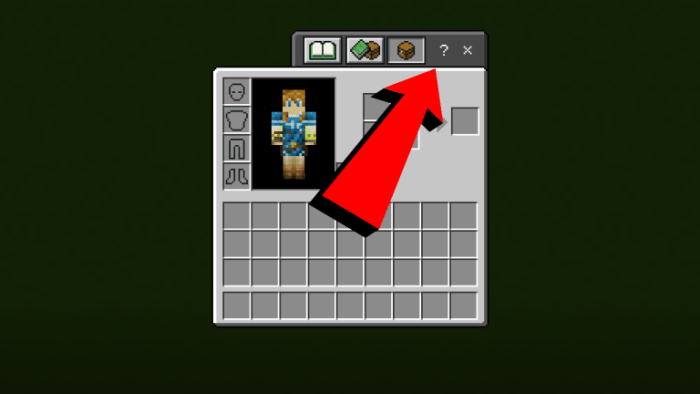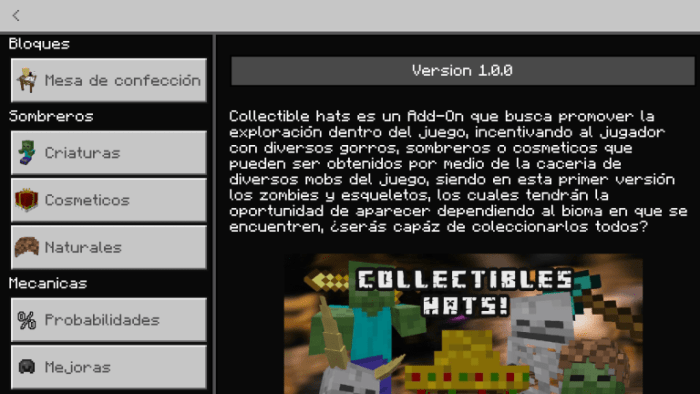 Function
If you want to get all the cosmetics quickly and grouped according to their material, you can use the / function command as follows:
simple_hats
chain_hats
iron_hats
gold_hats
diamond_hats
netherite_hats
Known bugs:
The durability of the hats does not work, they will last until they update the game fixing this bug.
Known bugs:
The durability of the hats does not work, they will last until they update the game fixing this bug
Downloads
Supported Minecraft versions
1.16.200
1.16.201
1.16.210 (beta)