The Barrier is an indestructible block (for all gamemodes except creative) which you can use for building invisible walls. It's already an existing feature in Java Edition, but is first now being added in the Bedrock Edition beta. This is a resource pack which lets you change the color of the barrier block and choose between 16 different colors.
Creator: AngelPandaEarth
How does it work?
The first thing you will need to do is to enable the resource pack in Global Resources. Then click the wrench icon and use the slider to select a color.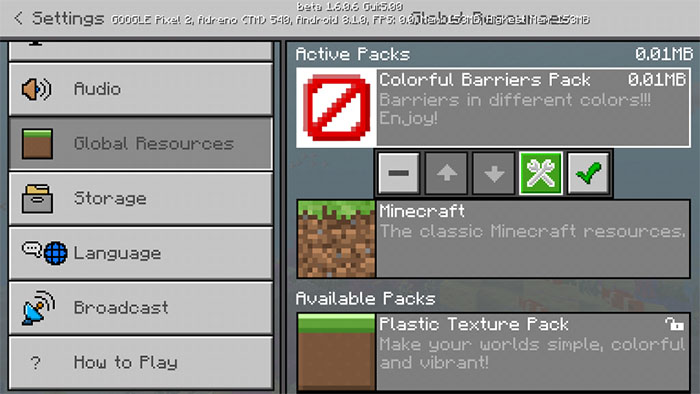 You can obtain the barrier block by typing the following text command in-game (preferably while in creative mode): /give @s barrier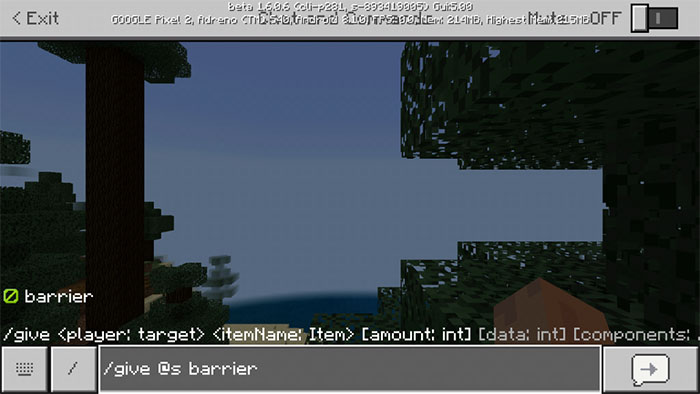 The default color for the barrier block is red, but by using this texture pack we were able to change it to green. To change the color once more you need to exit the world and use the slider option in Global Resources to select a new color.
The barrier block is very useful when building maps as it can be used for creating invisible (and if in survival or adventure mode indestructible) walls.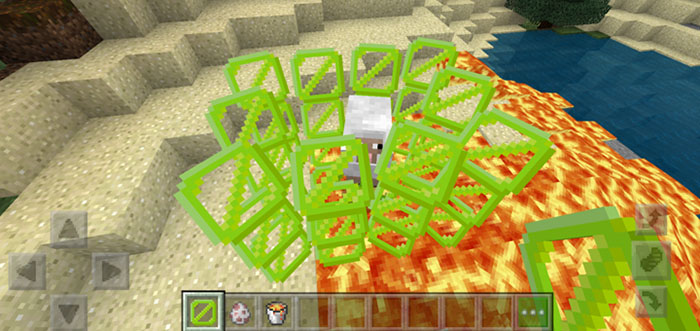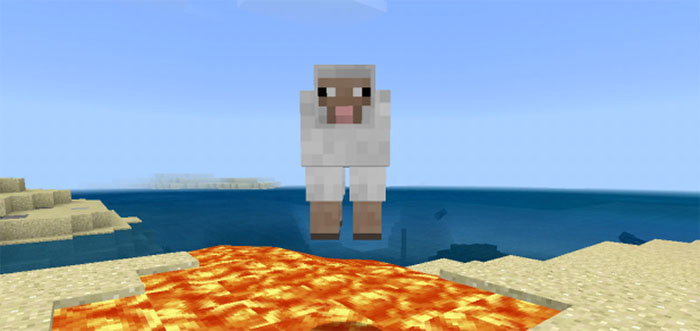 Installation
Start Minecraft
Settings > Global Resources > Activate the pack
Click the wrench icon
Select a color using slider