Colored Leaves
by EricSnow
 Tired of the monotonous green leaves?
Colorful leaves will give you a new visual experience,
This is a color change based on the original texture。
厌倦了单调的绿色树叶吗? 
彩色树叶将会带给你全新的视觉体验, 
这是基于原版纹理的颜色改变
There have been many similar works before,
but everyone's hobby is different,
maybe this one is more suitable for you.
Oak and jungle leaves slightly deepen their primary color,
acacia leaves turn red,
birch leaves turn pink,
spruce leaves turn gold,
and dark oak turns blue.
在此之前已经有很多类似的作品了,
但是每个人的爱好不同,
或许这一款更加适合你呢。
橡树叶和丛林树叶略微加深原色,
金合欢树叶变为红色,
白桦木树叶变为粉色,
云杉树叶变为金色,
深色橡木变为蓝色。
Screenshots show

截图展示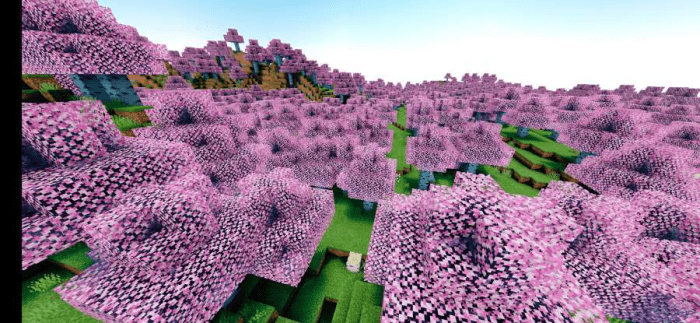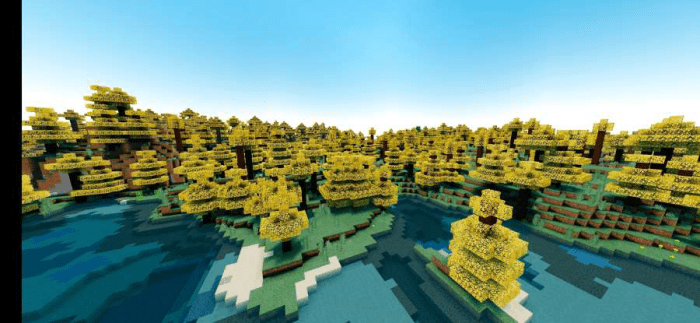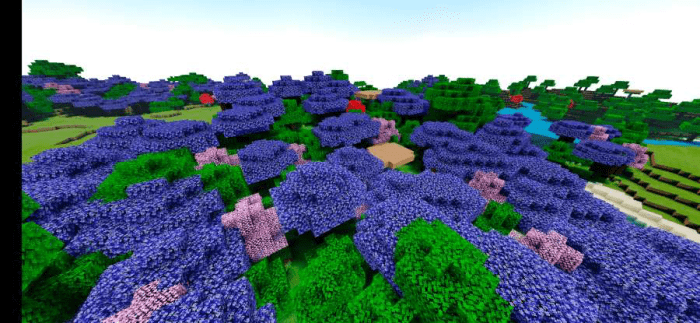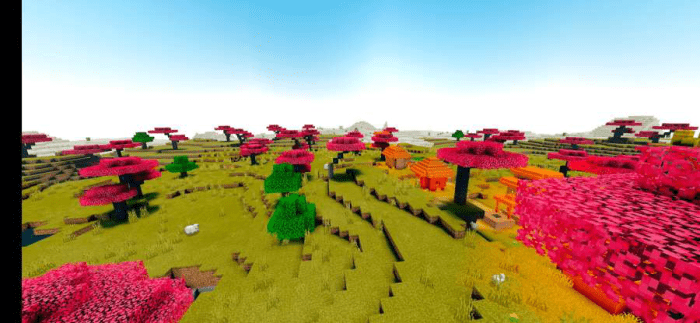 Attention:
Reproduction and integration are allowed
under the conditions of copyright
Use the MCPEDL page whenever possible when sharing
Prohibition of commercial use
Please contact me if you have any questions
注意:
在注明版权的条件下允许转载与整合
在分享时请尽量使用MCPEDL页面
禁止商用
有问题请联系我
MCPEDL:EricSnow
Twitter:EricSnow_
Please remind me if the link is invalid, thank you!
如果链接失效,请及时提醒我,谢谢!
Installation
Downloads
Supported Minecraft versions
1.14
1.15 (beta)
1.16
Resolution
16x