Have you ever dreamed of concrete slabs being added to Minecraft? I know a few people who have, one of those being me so I decided to create it in the new Beta update!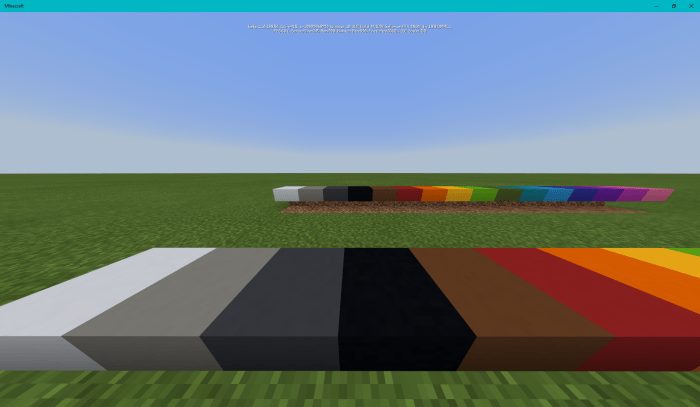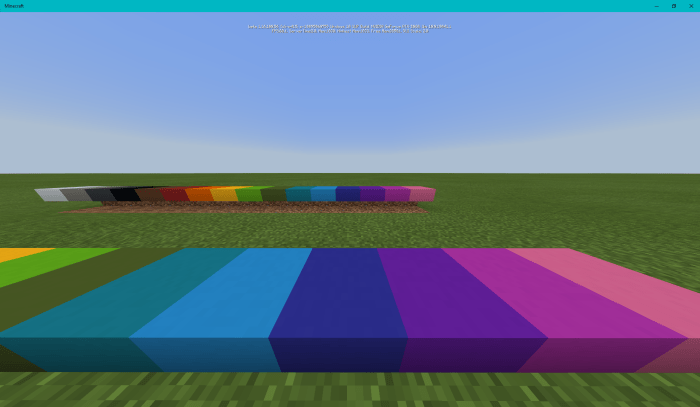 This addon adds in all 16 different colours of concrete with recipes for all of them! Let your creativity roam free with the new possibilities unlocked by concrete slabs.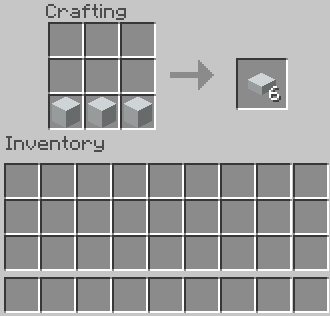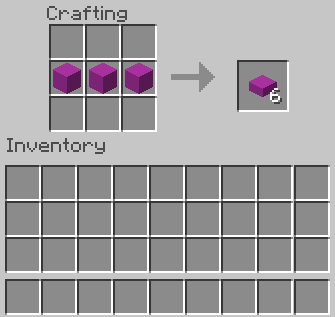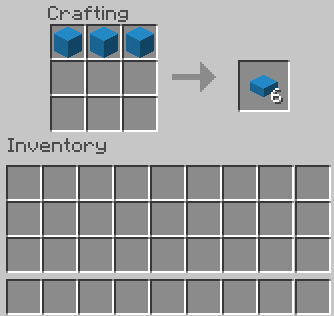 The recipe is the same as any other type of slab, 3 blocks of concrete horizontally across.
Make sure to use the same type of concrete, there are not mixed concrete coloured slabs.


The slabs cannot be obtained through the creative inventory, but they can be obtained through /give.
The way these slabs behave is slightly different from vanilla Minecraft slabs.
When you create a 'double slab', you will not use up a slab item and when you break that 'double slab', it'll only drop one slab.
Placing the slabs is also slightly different, instead of looking at the top or bottom-half of a block, you have to actually look up and down.
Another thing to keep in mind is that I currently do not know how to allow a certain tool to break this block faster, so the block will be mined at the same speed for all tools and items and will always drop.
Added crafting recipe images.
Added command image.
Edited the installation description.
Installation
Before installing, make sure you are in the latest Beta version of Minecraft, as of writing this, the current latest Beta is 1.16.100.56
In order to use the blocks, you'll also have to enable experimental gameplay/addons in your world settings.
Downloads
Supported Minecraft versions
1.16 (beta)