This texture pack connects the glass block textures by removing the frame which previously (and by default) encircles each individual glass block. The resulting effect is quite astonishing. It's really a great improvement from the default textures at least assuming you like clean and simplistic textures. This pack works flawlessly on both version 1.1 and the 1.2 beta.
Creator: Troco40 FLT, Twitter Account
Updated: 17 August, 2017 (added connected glass panes, due to game limitations – the top and base of glass panes are invisible with this pack)
The changes only affect the glass blocks. Glass panes will remain the same way as to before because they look better without connecting for some reason. If you are using the 1.2 beta then you'll notice that the changes also apply to the new stained glass blocks.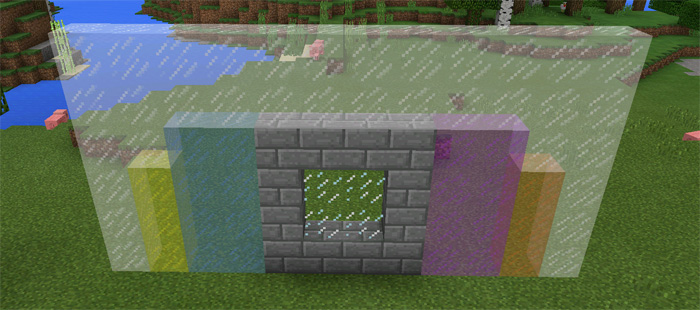 Installation
Download Resource .McPack (Doesn't work? Click here for MediaFire link.)
Start Minecraft
Settings > Global Resources > Activate the pack
You can get a .ZIP file for this pack here.