This add-on implements a long wanted feature for dolphins. It makes it possible for you to ride and control dolphins in the water. You can only go back and forward (and not up or down) so that's definitely a downside. But besides that it's a really well done add-on which lets you explore the ocean in a more fun and faster way!
Creator: NetherNinja, Twitter Account, YouTube
Updated: 12 July, 2018 (Updated to work for the 1.5 full release (Updated dolphin.json file))
How does it work?
First off you'll need to find a dolphin. They spawn in all water biomes except for frozen oceans. Riding works very similar to riding a horse, except that you won't need to tame it or use a saddle for it.
Once seated on the dolphin you'll be able to go forward and backward. However, you can't go up or down.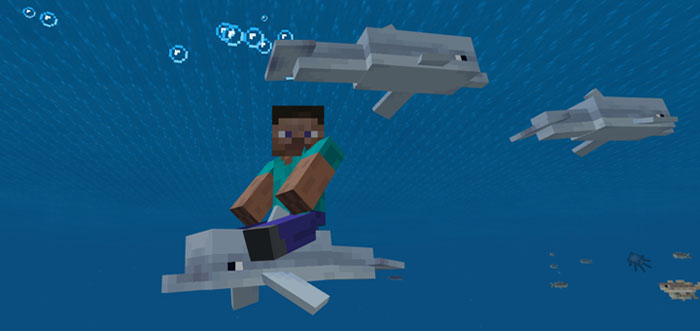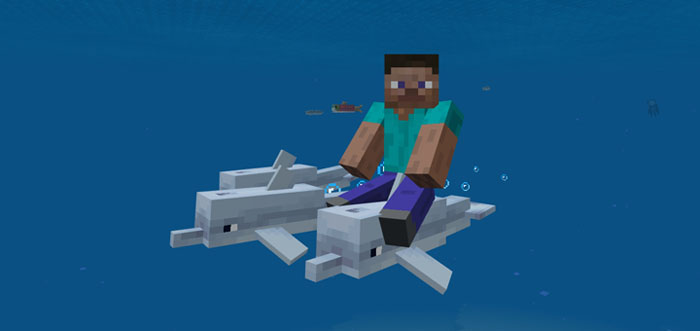 Note from the creator (NetherNinja): This is an add-on not an official feature so any inconsistencies with it I apologize, I am aware of mojang's "animal cruelty" rules, but I do not affiliate with mojang, but via addons I just want to add what's fun to the game!
Installation
Activate the pack for a world in-game