This is an addon which implements fully working coordinates in-game for version 1.2. It has been tested for Windows 10 and Android devices and so far no issues have been found. There are already a bunch of different coordinates addon but several users have reported issues with those for the beta. Anyways, if you need coords for 1.2 then here's a great option!
Creator: RyFol, Twitter Account, Website
Updated: 18 August, 2017 (updated to work on 1.2 beta, build 6)
How does it work?
The coordinates (x, y, z) are displayed in the bottom right corner of the screen. There is no way to disable them other than deactivating the resource pack.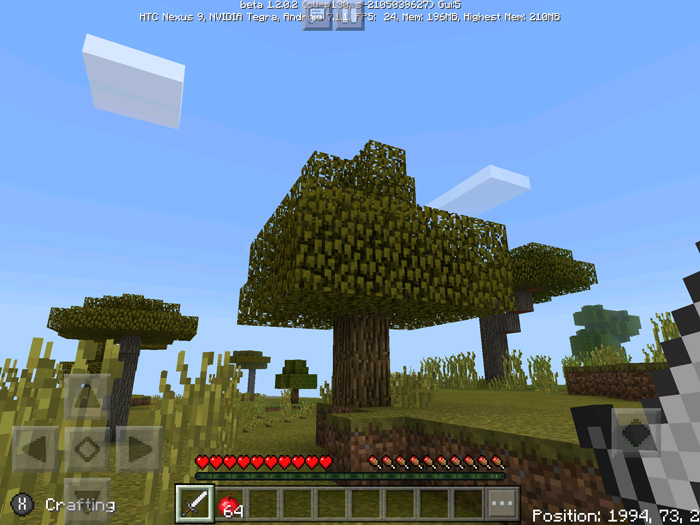 Installation
Important: This requires the 1.2 beta which is currently limited to Windows 10 and Android users only! Find out how to join the beta by clicking here!
Open Minecraft PE
Settings > Global Resources > Activate the pack