If you are good at memorizing this game it is for you. This "Minigame" map tries to memorize and copy the image in a certain time. You can play alone or with your friends to help you copy the image.
This minigame has 10 levels with 2 difficulties:
Easy: (copy the image in less than 60 seconds)
Difficult: (Copy the image in less than 30 seconds)
When starting the game, we have to observe an image for 15 seconds and memorize it, after we have to copy the image identically before the time, according to the chosen difficulty.
Can you pass all levels and in hard mode?
Quiet, first pass the levels in easy mode (60 seconds) and then it will be a piece of cake!
Creador:
Twitter: @AndiuberOficial
Preview: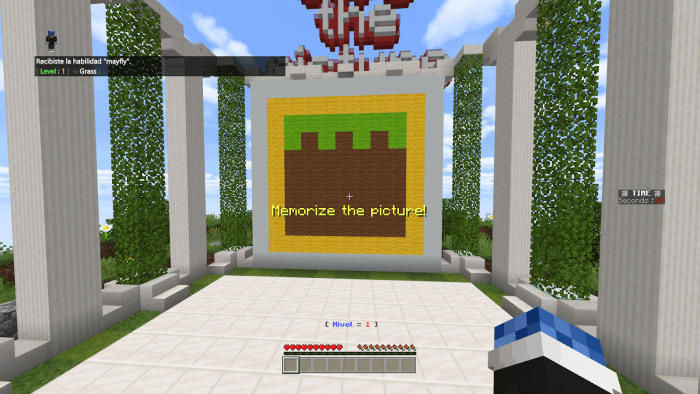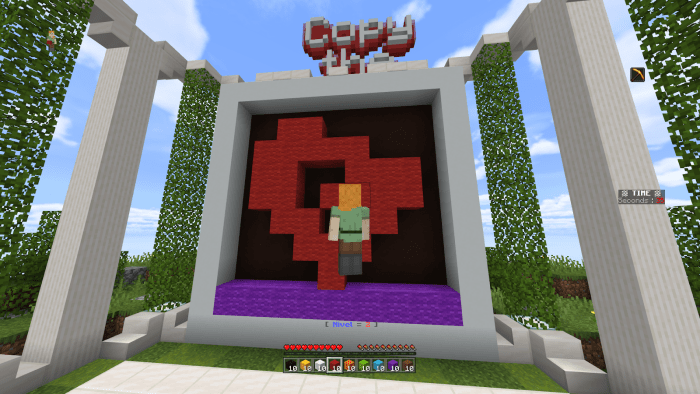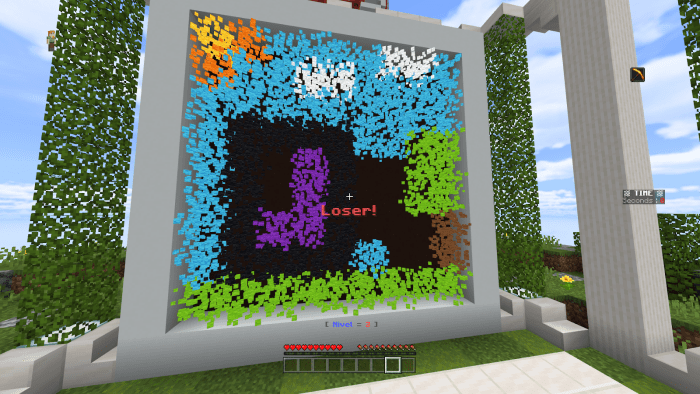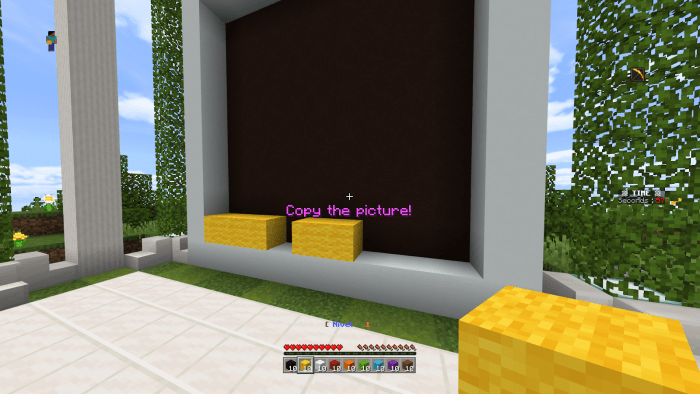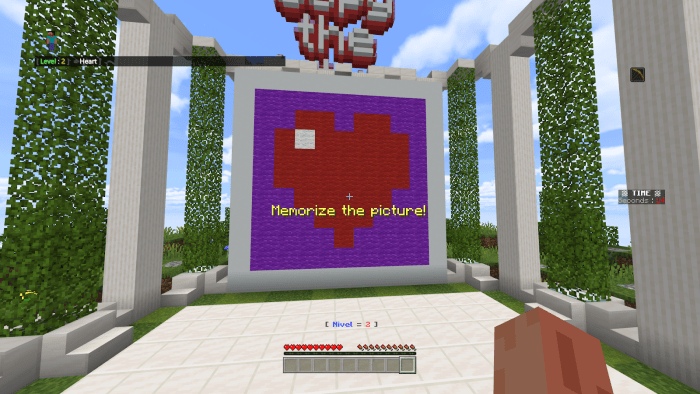 Trailer:
Installation
How to install the map?
 • Download and install Mcworld
 • Click on the file and it will be exported automatically in your minecraft.
 Doubts and suggestions?
 Visit our website! https://www.cubitosmc.com
If you share this work, respect the original link of the website publication of: Cubitos MC. That helps us greatly to value our work and provide more content information. Do not use direct links. "Thank you!"
Downloads
Supported Minecraft versions
1.14
1.15 (beta)