This seed lets you explore some of the new naturally generated structures which are being added in the Update Aquatic. The locations include a beautiful coral reef, a lonely beach with a buried treasure and last but not least a sunken shipwreck in the depths of an ocean. Neither of the areas are located anywhere near each other so you will need to use the coordinates mentioned further down on this page to teleport to each area.
Creator: Tpops2017, Twitter Account
How to find the different locations?
Before starting this little adventure of underwater exploration it's highly recommended to drink a Potion of Water Breathing and a Potion of Night Vision to drastically improve your sight underwater. Make sure cheats are enabled as you will need to teleport (/tp <x> <y> <z>) to each location.
Coral Reef: -3941, 70, -3588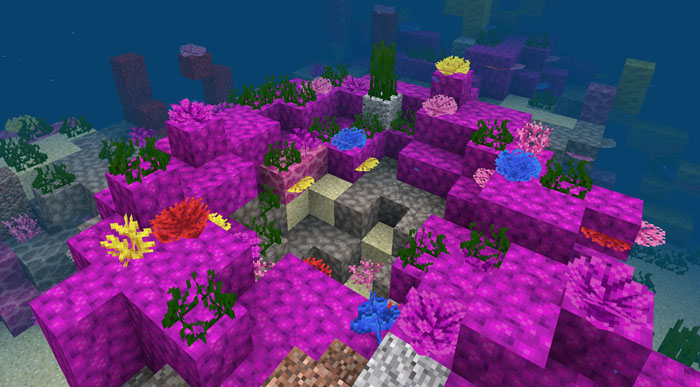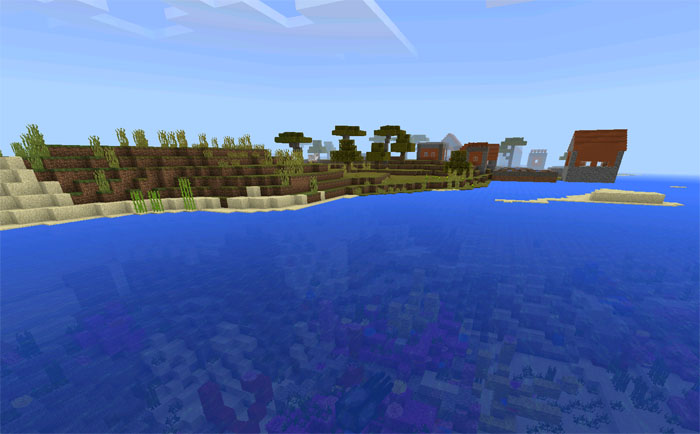 Buried Treasure: -3784, 70, 3688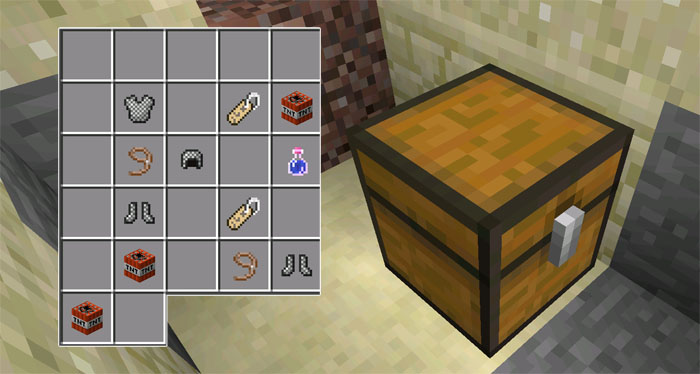 Shipwreck: -1880, 98, 952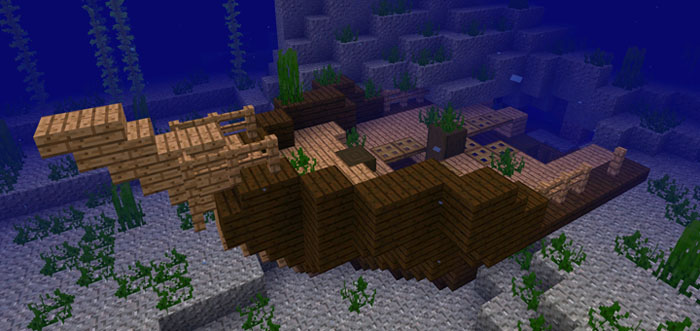 Seed: 1848996952