This seed will spawn you on a small survival island which is located right next to a beautiful coral reef. It's a little unsure about the moment whether coral reefs are biomes or just naturally generated structures sometimes found in ocean biomes. Either way, it's one of the new features which are being added in the Update Aquatic and beta users already have access to it.
Found by: jake bull
Here's the island that you will spawn on. You won't really see the coral reef unless you drink a Potion of Night Vision and a Potion of Water Breathing.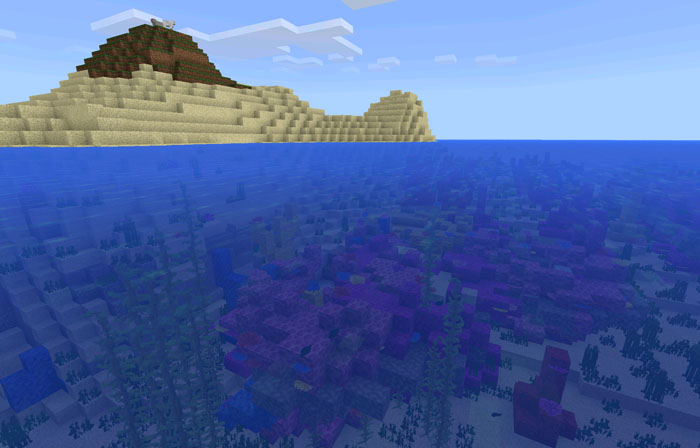 Coral reefs are one of the core features in the Update Aquatic. It makes exploring the ocean a much more interesting and beautiful experience.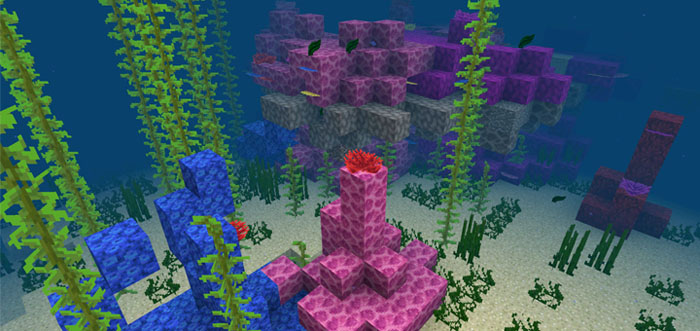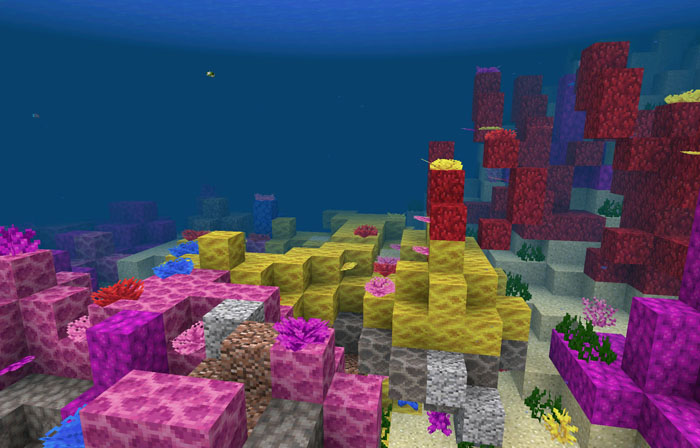 Seed: -560637684