The Corpse Mod spawns a dead body (also known as corpse) for zombies when they die. The body will lay there without much use but it definitely adds an extra layer of scary to the game. For now it's only the zombie which have a corpse but maybe we'll see support added for more mobs in the future.
Creator: SHAINY, Twitter Account
How does it work?
Currently it's only the zombie which will have a corpse when dead. Right after it dies there will be blood all over the zombie (redstone particles) which gradually disappear.

You can kill as many zombies which you want. I've got to admit, it does look scary with so many zombie corpses!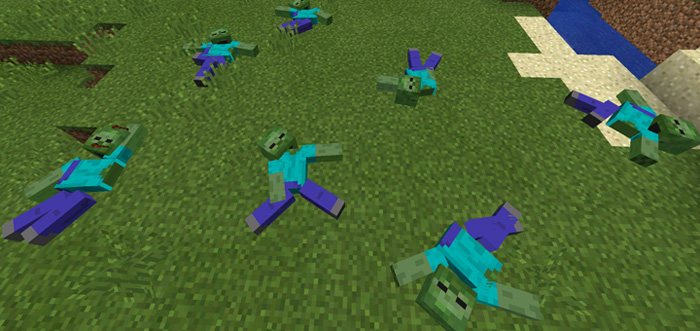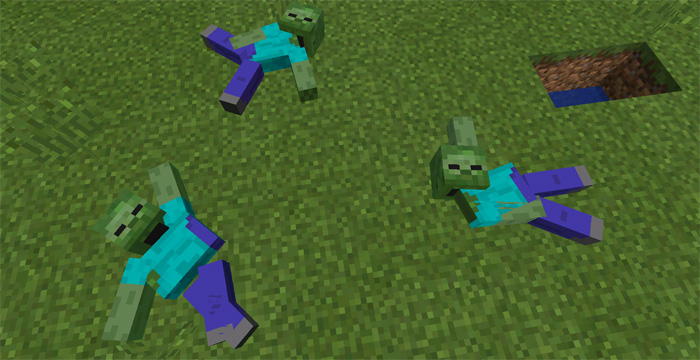 If you exit Minecraft and return to the same world where the zombie corpses were they will have been turned into cows instead. This is obviously a bug and hopefully something which we will see a fix for in the future.
Download (Google Drive)
Download (MediaFire)