I will be making minecraft's creepypastas based off their origins and sighting videos. So I'm starting off with Herobrine. Herobrine is an old legend that was said to stalk you everywhere you go and when you approach him, he dissapears. He also leaves strange things as trees with no leaves, 2×2 tunnels, sand pyramids, etc. So this addon is based around this version of Herobrine.
Herobrine will show up in the night and stares at you and when you walk towards him, he vanishes into thin air
After the night is over, you may see trees that are missing their leaves and strange, perfect sand pyramids in the desert.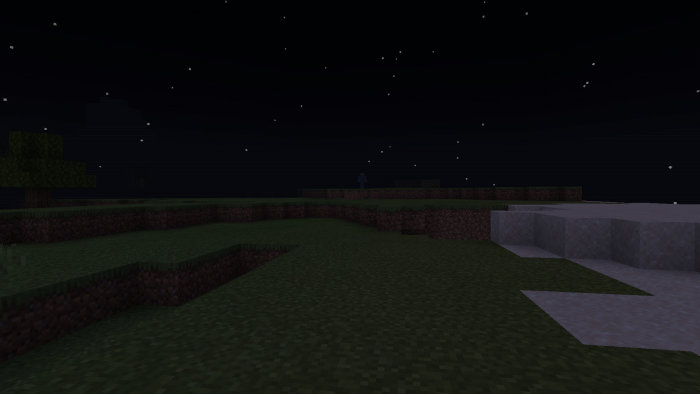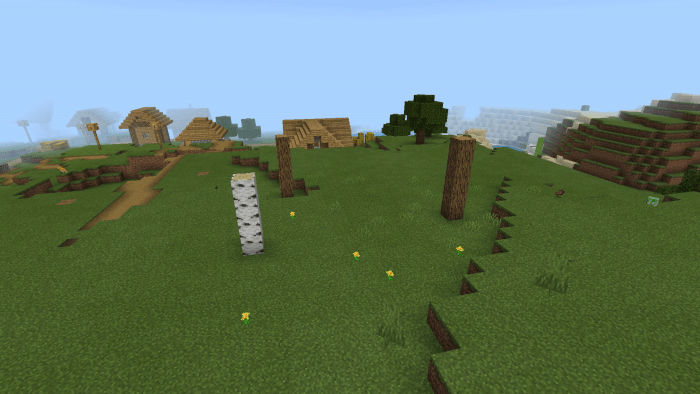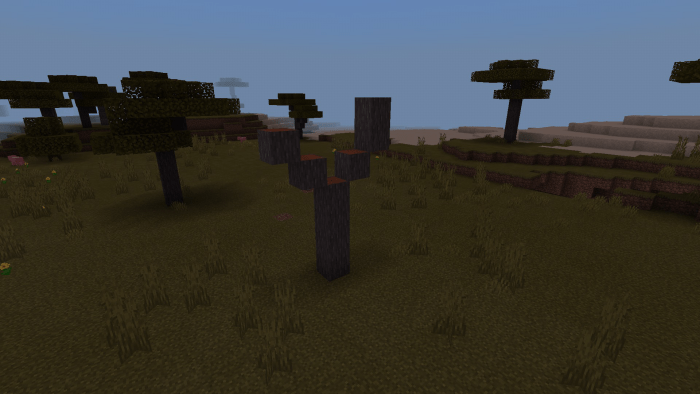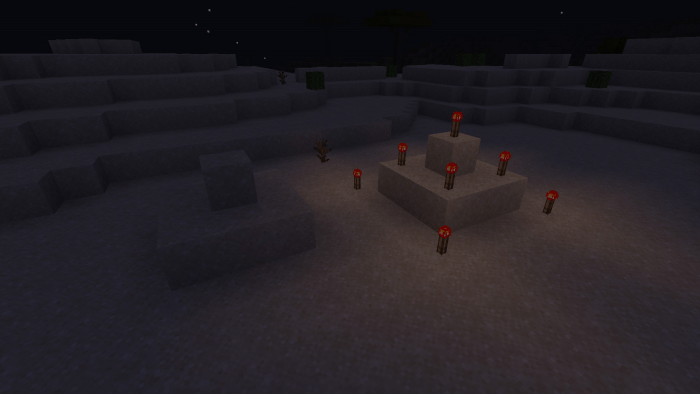 And In the caves, you might come across long 2×2 tunnels and tunnels lit up with redstone torches. You might even see his glowing eyes down those tunnels if he hasn't teleported.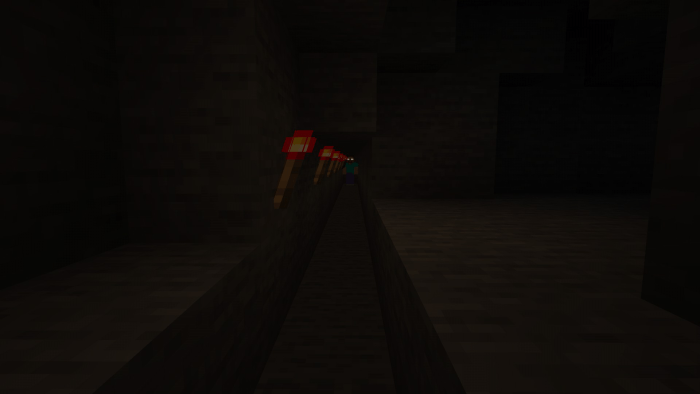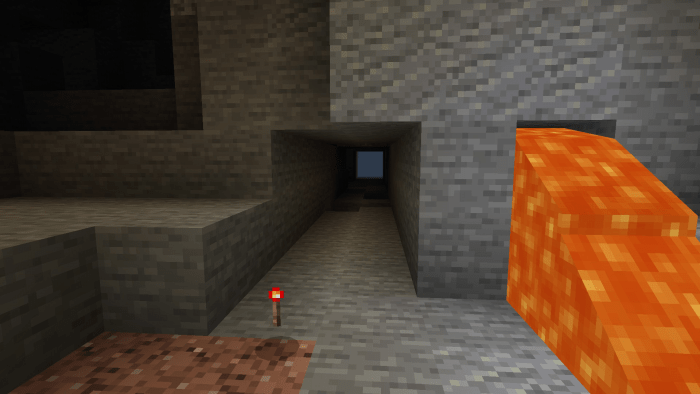 That's all for now. Sorry I didn't make the doors open and torches breaking in this small update. I've had a lot of online school and couldn't figure out how to make these things yet so I've sent out a small update which fixes a few errors from the previous version.
* changed featured image
* changed Herobrine's skin
* changed Herobrine's spawn egg color
* Herobrine is now immune to fire
* He now vanishes when you get close to him therefore he won't be killed by melee attacks
* Changed Herobrine's health value so he won't die from projectiles (arrows, snowballs, etc.)
* Iron and snow golems will no longer attack Herobrine
* Added redstone torches. They appear in caves
* both redstone torch tunnels and 2x2 tunnels spawn less frequently
* Herobrine spawns less frequently and only spawns in the night now
*changed feature image
*changed Herobrine's skin back to normal
*changed Spawn egg color
🌟changed the vanish feature from looking at him to going near him to prevent him from being attacked
🌟boosted his health so he won't die from projectiles
🌟he spawns less frequently and only in the night
*added random single redstone torches in caves
*Cave sounds will play when he vanishes (1.16 only)
*Herobrine is fire immune
* Lowered spawn rate of tunnels
*golems will no longer attack him
-Sorry to disappoint you for waiting over a month for a small update. In the next update, I'll try to have doors open at night, torches breaking in caves, and lightning striking during clear weather. Just fixed some things
*Fixed Featured Image..
*Fixed Herobrine's Texture and color of his spawn egg
Installation
* click the mediafire link for the .zip or .mcaddon
* for .mcaddon, after you download it, open it with minecraft
* For .zip, you extract the resource and behavior files and put them in the resource and behavior folders then open minecraft
-Experimental Gameplay is not required
Downloads
Supported Minecraft versions
1.16 (beta)