Crossy Road PE is an amazingly fun modded minigame which is based on the popular Crossy Road app for Android and iOS. Try to make your way to the finish by crossing all the roads. There are several vehicles on the roads so watch your step! If you see some coins make sure to collect them to purchase upgrades in the shop. It's really similar to the actual game but with a touch of Minecrafts blocky design.
Creators: ElvinDevs (Twitter), Jooky2000 (Twitter Account), aa517325894 (Twitter), peacestorm (Twitter)
How to play?
The objective is to try to reach the end of the level by crossing all the roads. Try to avoid the moving cars and other obstacles to get to the finish. As you make your way through the level your total steps and coins will be counted.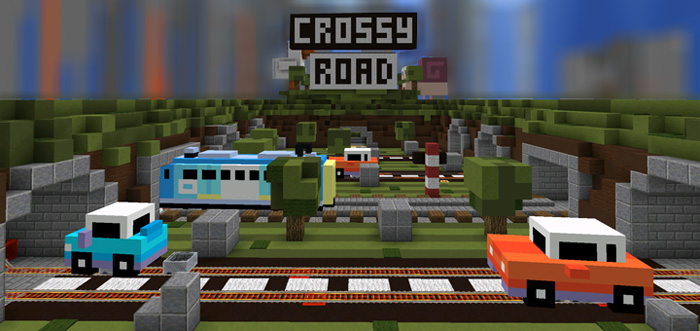 Sometimes there will be coins dropped in the middle of the road. Walk over the coins to pick them up. They can be used for purchasing upgrades in the shop later on.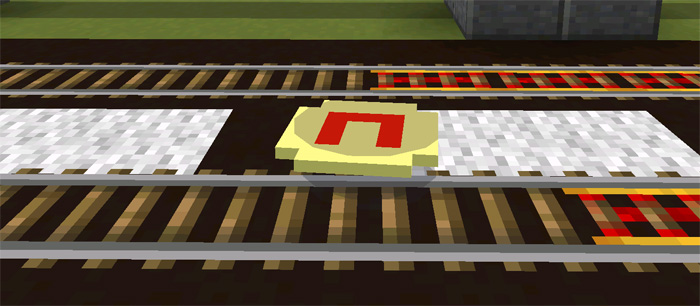 When you've collected enough coins you can go to the shop and purchase some upgrades.
Speed 3:00 (30 coins)
Speed 8:00 (70 coins)
Speed II 1:30 (130 coins)
FISH (100000 coins)

I found a really useful sprint technique (which might be a glitch). The jump button is disabled by default. But it's still possible to sprint jump. Just sprint forward and press the jump button.
Install Guide
Click the download link further down to be redirected to Google Play where you can download an app.
Open the downloaded app. Use the download links found in the app to download the mod and map.
Use ES File Explorer to extract the downloaded map zip file.
Copy and paste the map folder (CrossThatRoad) to the following location: /games/com.mojang/minecraftWorlds/
Restart BlockLauncher and go in-game and play the map!