One of the great Counter-Strike maps, cs_assault. cs_assault is a hostage rescue map. Which means you have to rescue the Hostages from the Warehouse. Well, unfortunately In Minecraft there is always griefers. Which made this gamemode get deleted in the beta versions. Look at the bright side, this map has the Tactical Shield and Radio Commands! And when you throw a grenade, the sound 'Fire in the hole!' is played!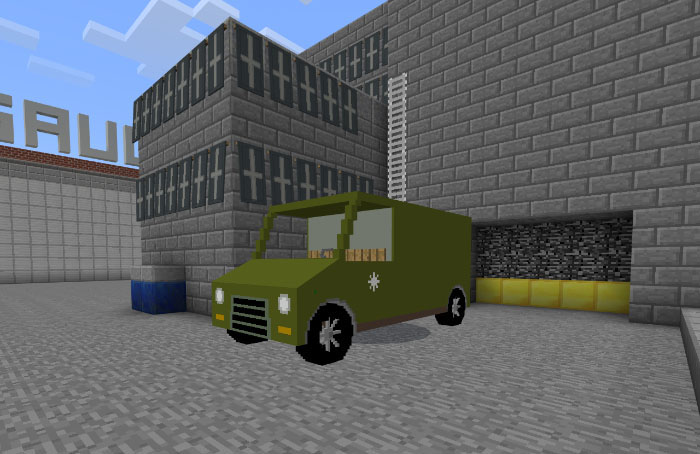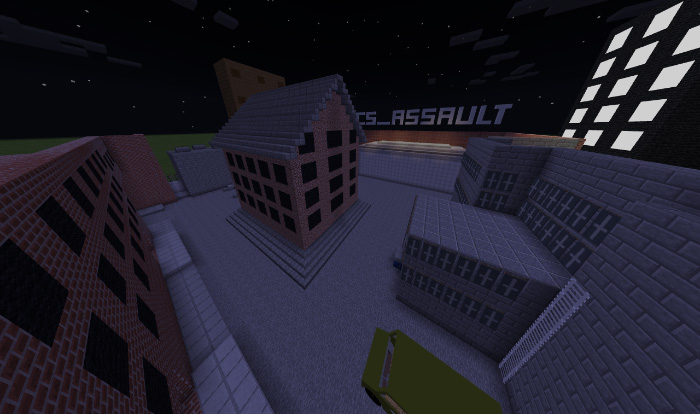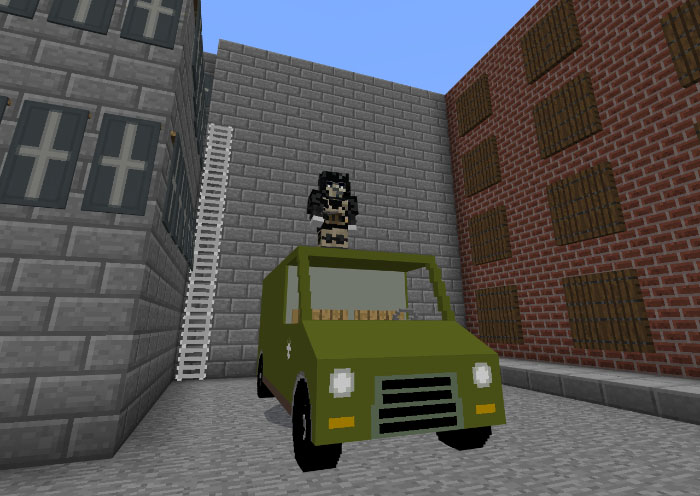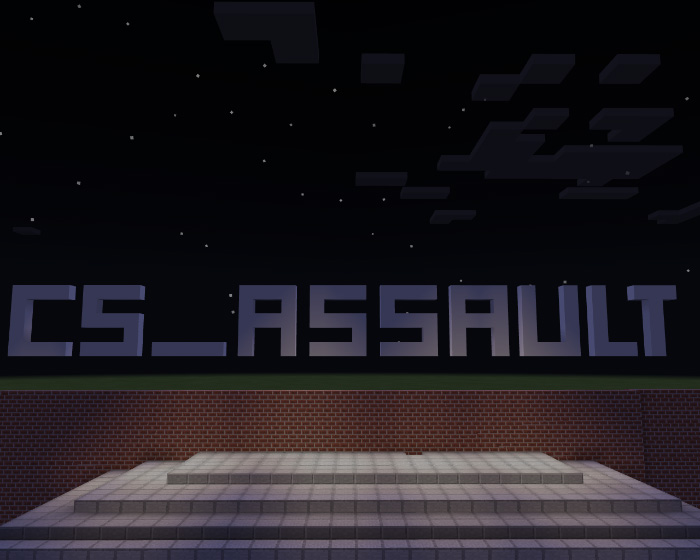 Note: Also, this is a Counter-Strike 1.6 map, not a CS:GO version. Try to follow the rules for a fair gameplay. Have fun out there!
CREDITS!
Nogard – Truck
Keyyard – Some behavior packs

The 1.6 Update!
All guns/textures are straight out from Counter-Strike 1.6.
Replaced Tactical Shield by Shield.
Renamed all Guns to actual 1.6 names.
Removed Armors.
Added Ads! (They are grenade able, please be nice to the content creators who are in the ads and do not grenade them, its not nice at all).
Changed name to tell you what gamemode this map is in.
- Added Flash Bangs!
- When someone throws a grenade, it tells you who threw that grenade AND it will tell you what type of grenade they threw!
- Fixed the Fire in the hole bug when someone throws a grenade.
- Bug Fixes.
- Fixed AK? (Still not sure).
- Fixed M4.
- The map has been updated to today's standards. 
- Fixed the weapon textures.
- Fixed bugs
- New crosshair.
- You can no longer see your effects.
- New link! problems? comment and I will see how I can help.
- Updated the link.
- - - - - -
Happy 2nd anniversary! cs_assault was released to the public around 2 years ago. Everyone loved that map! When it was its 1st anniversary (18/08/2018) exactly 10 days later it was submitted to MCPEDL.(28/08/2018)! 
to celebrate, me and my good friend OliveMeteor241 decorated it with fire works, cakes, and much more! plus, the weapons have been changed for this event and tactical shield has been removed. Enjoy!
Download link was copyrighted, therefore you couldn't download the map. Now it isn't.
Installation
You need 1.6 Skin Pack!
If it says you need to enable notifications. Just click deny and wait 10-20 seconds until it redirects to MediaFire. 
Downloads
Supported Minecraft versions
1.11
1.12
1.13