Important: Read carefully before downoad and use!
What is the Custom Cubemap Shader?
It's a simple modified shader which aims to improve a bit of the use of cubemap in MC Bedrock. Turning normal cubemap into something similar as custom sky in MC Java Edition (Using MCPatcher or OptiFine). It is all you should know. ;D
Features:
Fixed cubemap

Y

position for most skybox textures.
Tree cubemap textures in one image file, one for

Day/Noon

, other for

Sunset

, and finally,

Night/Midnight

.
Rotation of cubemap!
Compatible between

Windows 10

and

Android

!
Screenshots:
All screenshots will be shown with [Blend = Add] (transparent and brightness) mode.
Day/Noon: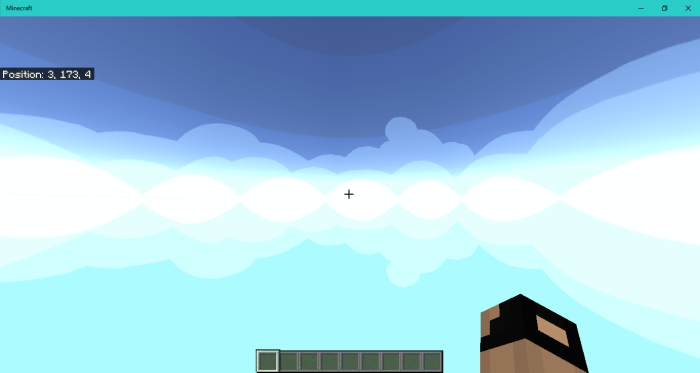 Sunset: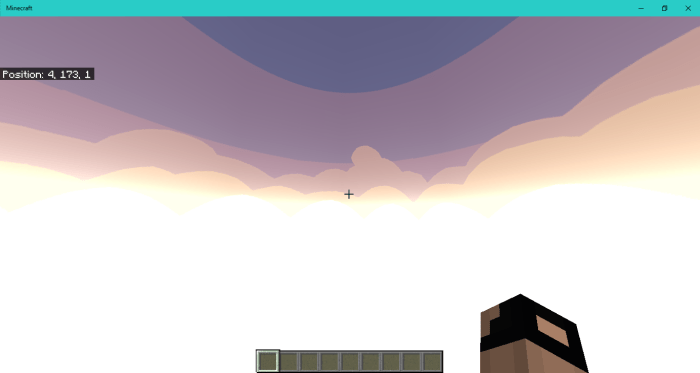 Night/Midnight: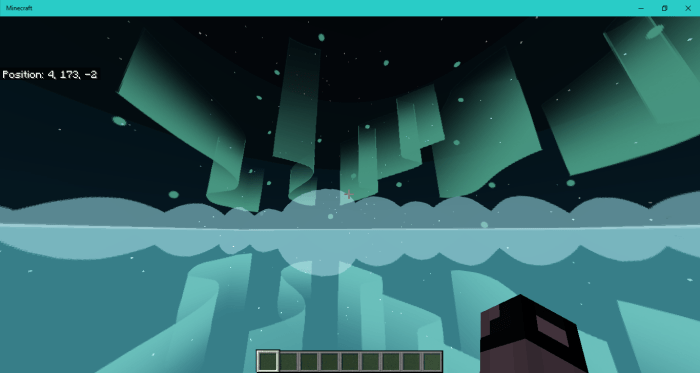 And now, what are you… Oh wait.
Before to download, you must realize and accept that:
If you are going to use it for a third-party resource pack, do it at your own risk as it is an experimental resource pack (but credits are required), but for private use may be nice, i think. Just don't modify anything in the shader files, nobody will have authorization.
Don't republish this resource pack file in other pages without authorization.
If you are going to review it on your YouTube channel, you should leave the original MCPEDL forum link in the description, nothing else.
For now it only works for the official version (not beta), until Render Dragon appears.
Known issues is:

The sunset texture won't appear when you are in third person in the position Y: > 190 approximately.
The texture will change only at night when you are in the position Y:
And now, choose the pack type and download!
Blend = Add (transparent and brightness) mode:
Use only for "blend = add" texture type (white and black in day texture for example), but others textures with full colors will be bright (but not for night). Also, the sun and the moon won't be hidden.
And…
Blend = Replace (Opaque) mode:​
Use only if you want to see all textures with full colors (not bright), but the sun and the moon will be quite hidden.
Final note:
Seriously, those default shader files is made originally by Mojang and Microsoft, actually are modified by me for entertainment purposes.
Just enjoy and good luck ;D.
Installation
Download the resource pack.
Open .mcpack to launch Minecraft and import resource pack automatically.
Settings > Global Resources > Apply the resource pack.
Enjoy the Custom CubeMap!
Downloads
Supported Minecraft versions
1.14
Resolution
Shaders