This mod lets you customize the layers for your flat worlds. For example, you can generate worlds entirely made out of diamond or you can generate an infinite world only made out of water. It's really useful in case you are looking to build a new map and want to spawn in a specific terrain. Hopefully they'll features like this one to the actual game some time!
Creator: User removed
How does it work?
Open up BlockLauncher and create a new Minecraft world. Add the world layers to the world name textfield. The layers go from bottom (left) to top (right). You can find block IDs here.
This will only work for flat worlds so make sure to change the world type to "Flat".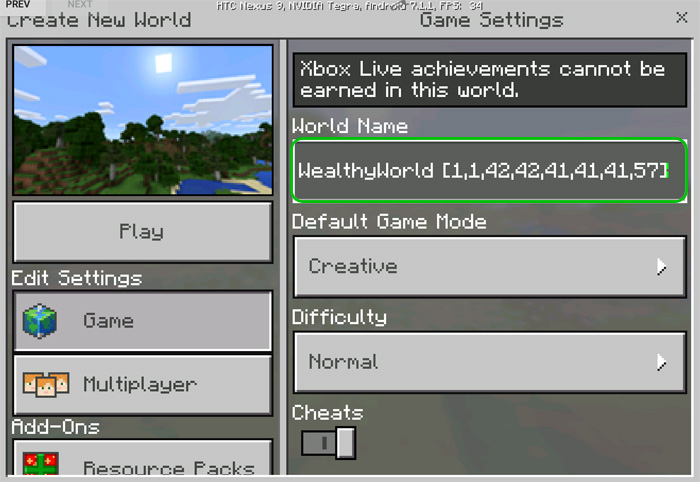 Press "Play" to generate the world. And as you can see, the world includes the layers which I entered previously. You can literally combine any type of blocks that you want.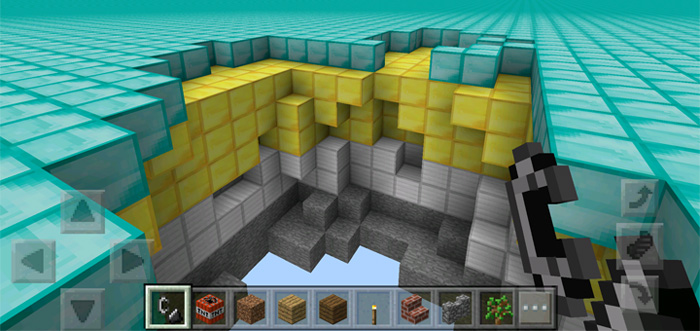 Important: This mod requires the latest version for BlockLauncher. You can get it on Google Play here!
Download BlockLauncher Addon .APK (Recommended)
Download BlockLauncher Addon .APK (Intel Devices)