Have you ever wanted to build your own Kit PvP world? Or maybe you just want a super minimalistic kit PvP battler to play with your friends? This map will be perfect for you, keep reading!
This is a screenshot of the entire map from above. Keep reading to find out how to customise this map, otherwise you can scroll to the bottom and go straight to a media fire link, no adf.ly or anything like that!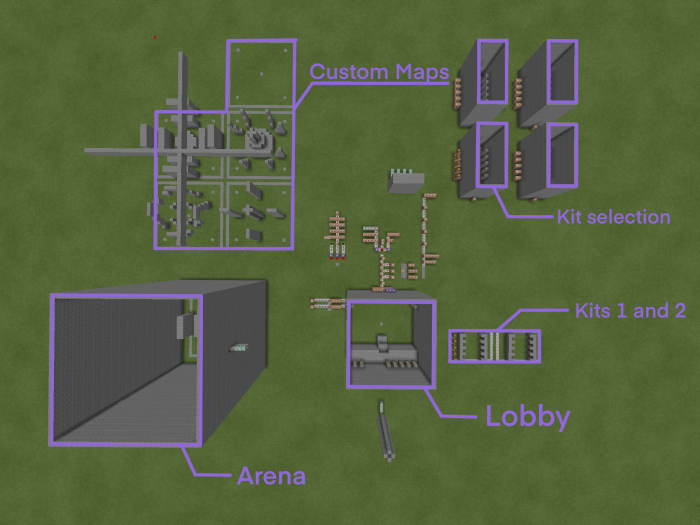 This is the "lobby" area, you can customise everything in side here, but make sure The wooden buttons stay in their place.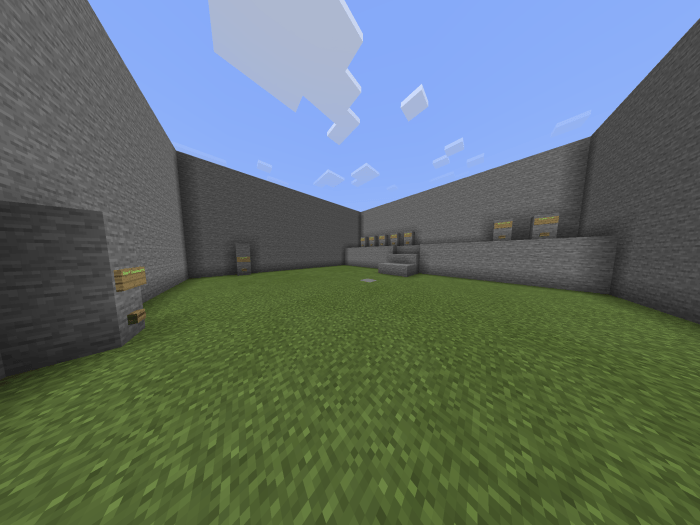 This is the "kit selection area", after you start the game inside the lobby, up to 4 players will be teleported here, the others will automatically spectate the game. To customise this area, you can change all the stone blocks and add depth and height; but, make sure the signs and buttons are still in their original spot.
Every-time someone chooses a different kit pool from the lobby, the kits will be cloned inside the kit selection areas. If you want to customise the kits, change the items and signs inside the chests in the "kits 1 and 2" area on the map above.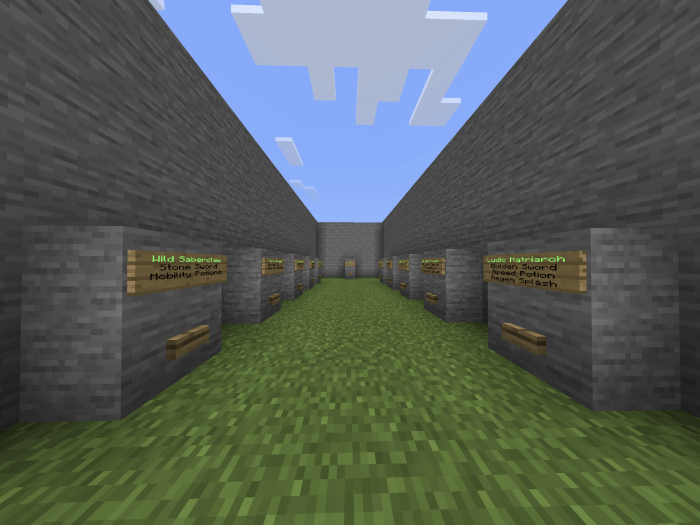 This is the "arena" where the fighting will happen. Players will be teleported to the four corners once they all click ready at the kit selection area.
Customising this arena is a bit different. You can change any of the stone blocks once again, but since there are 5 different areas, blocks inside the stone square on the ground will be affected by a clone command. To change these blocks and the actual area, go to "custom maps and change the blocks however you like. Make sure you don't build over y=13.
Customising the rest of the arena (outside the stone square in the ground) is easy, they won't be affected by a clone command and will stay there forever.
Note: there are barrier blocks inside the "arena" and "custom maps" make sure you don't destroy these.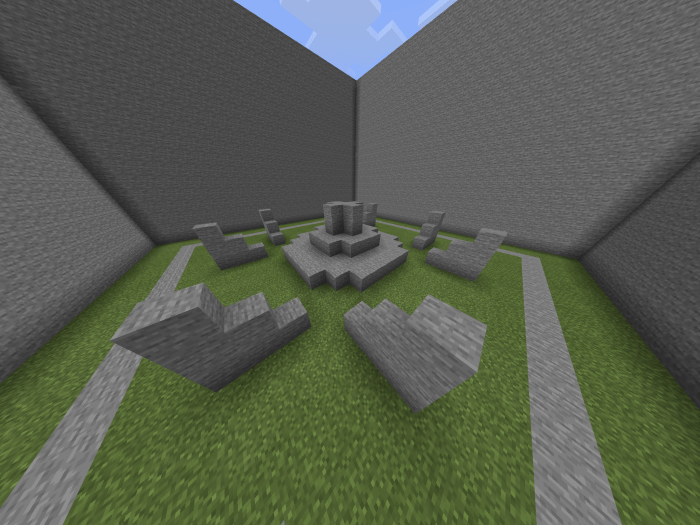 That's pretty much it for customising the map! Good luck building and make sure you invite people to fight and see your creation! If you have any questions or feedback, make sure to submit a comment.
Downloads
Supported Minecraft versions
1.16