With this pack, you can customize the little potion particles to be more original: halved, filled, square, very small or even invisible!
If the particles bother your vision a lot, you would like them to be simpler, or you want other players not to know the effects you have, this is your pack.
You can switch between the different options: Square, Filled circle, Half particle, Only a spot or No particles
Press this button ↗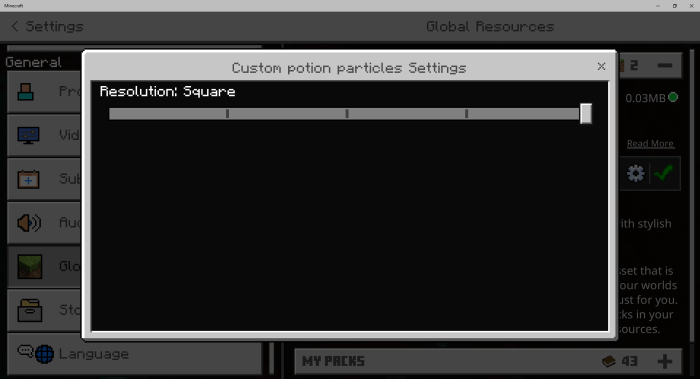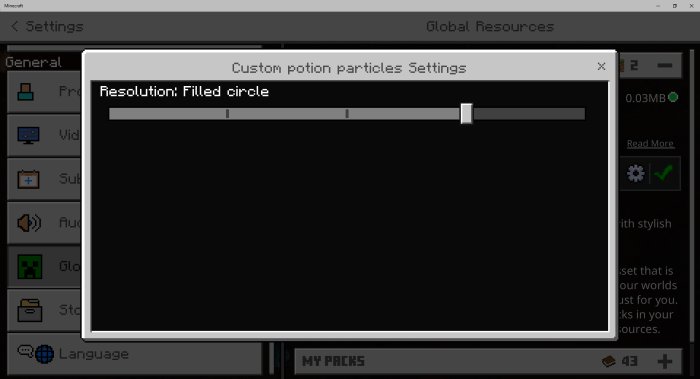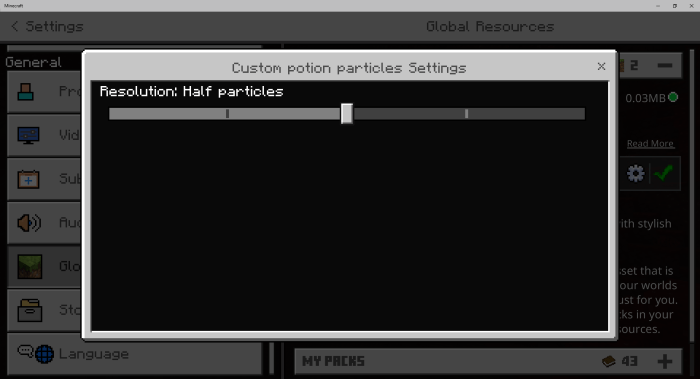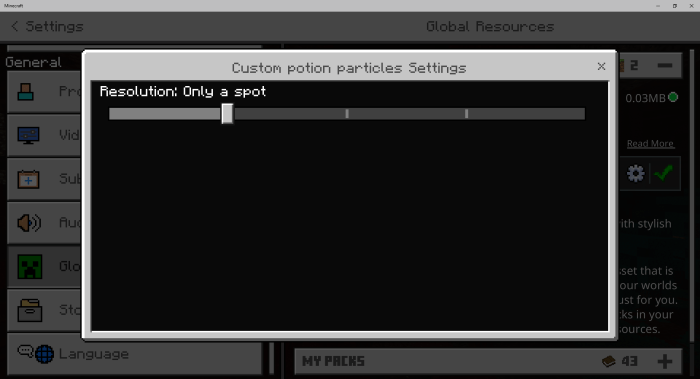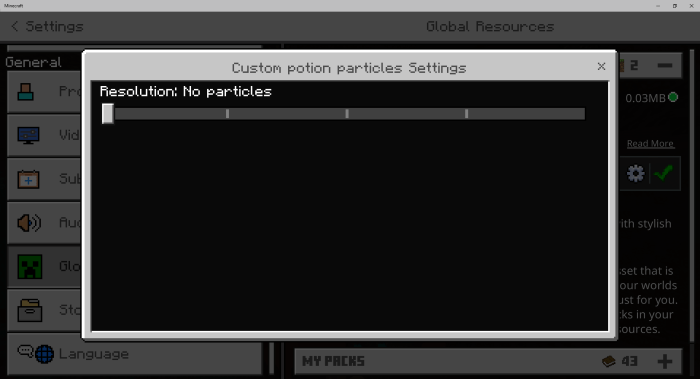 Square: This option makes particles look like squares, perfect for a retro look!
Filled circle: Now they are litle circles! A good choose if you prefer them more dense.
Half particles: Why not?
Only a spot: If you can´t see with the minecraft particles but you wan't to still seeing them, this is your resolution!
No particles: you can have effects without your friends noticing, use lingering potions to create harmful zones that no one sees or be truly invisible.
I hope you like this! I'm working in other particle textures, so if you wan't someone in special put me on comments.
Downloads
Supported Minecraft versions
1.16
Resolution
16x