If you dislike the Vanilla Minecraft cat models as much as I do, you might enjoy my resource pack! This resource pack adds a new model for the kitties – which will function as normal in both survival and creative.
How could the Minecraft team leave the best part of a cat out? Their ADORABLE little kitty paws! This resource pack updates a few textures for the vanilla cat, but the biggest change is the model. With this resource pack the Vanilla Minecraft cats will behave normally, they will just look a little different. You will still be able to tame, dye the collars on, breed, and receive gifts from your kitty pal. This resource pack will not disable xbox achievements. If you dislike my version of the cat, that's ok you can just remove the resource pack from your world and everything should be fine.
I hope you enjoy this pack!
– Added sweet little kitty paws and more cat-like ears
-Color corrected a couple of the vanilla textures, and made the pupils black on the cats with yellow eyes.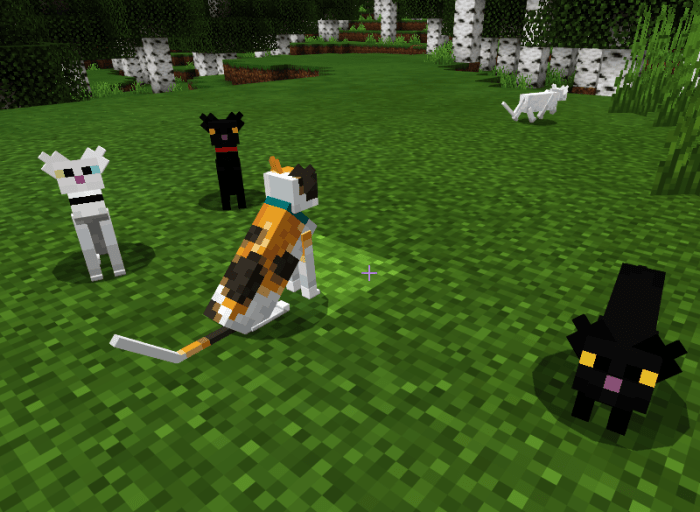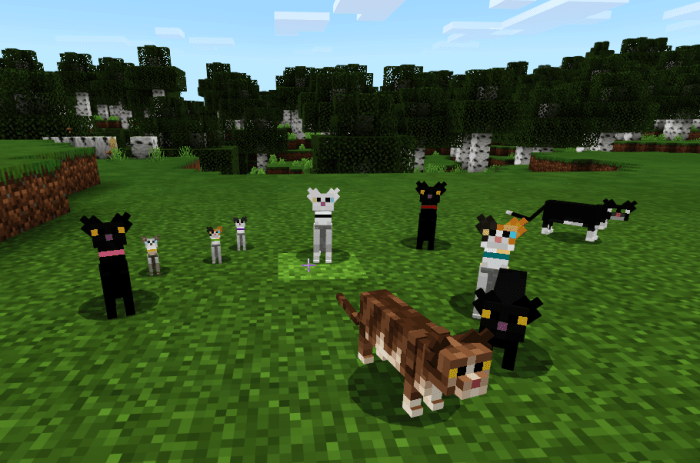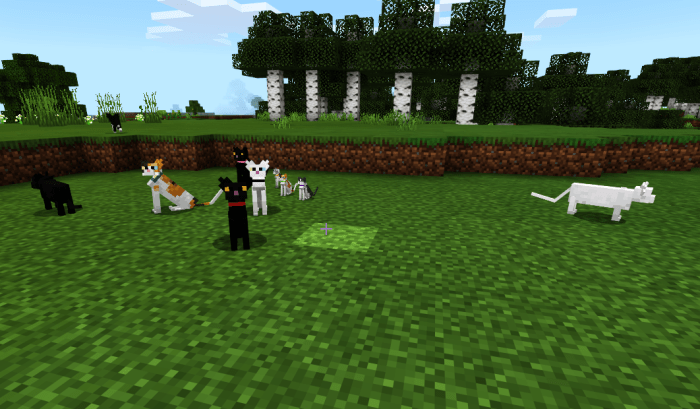 Please do not copy, change, claim as your own, or redistribute without my permission.
You can contact me on :
Twitter – http://twitter.com/FineArtByAmber
Instagram http://instagram.com/FineArtByAmber
Optionally, If you like what you see and would like to support me and my FREE ad free downloads/addons you can support me though:
PayPal – https://www.paypal.me/ArtByAmber
Venmo – @FineArtByAmber
Downloads
Supported Minecraft versions
1.12
1.13