If you dislike the Vanilla Minecraft chicken model/texture as much as I do, you might enjoy my resource pack! This resource pack adds a new model and texture for the chicken– which will function as normal.
You will still be able to lead, hunt, and breed the chicken! This resource pack will not disable xbox achievements. If you dislike my version of the chicken, that's ok you can just remove the resource pack from your world and everything should be fine. I hope you enjoy this pack!
Revamped the chicken model (yet again!)
Gave the texture an upgrade
Made the comb smaller and the feet more chicken-like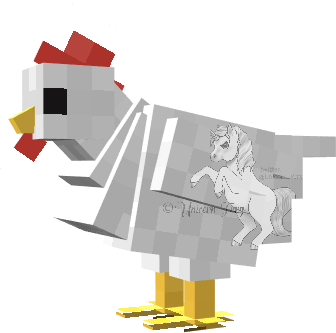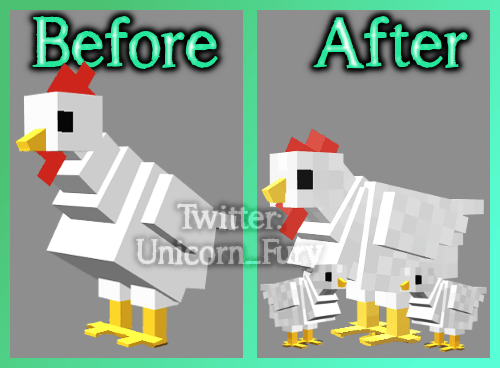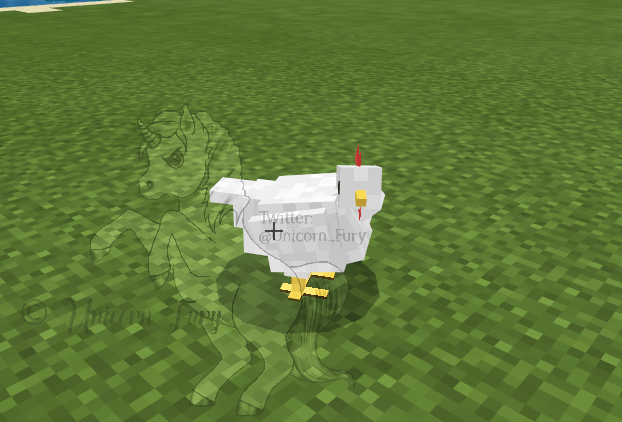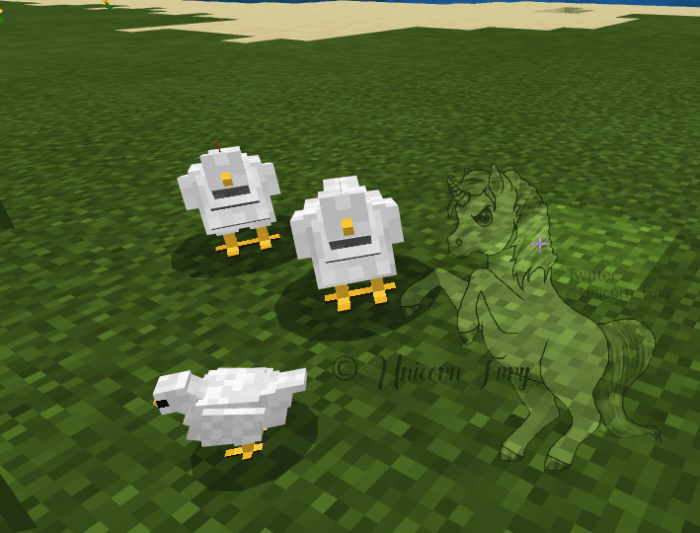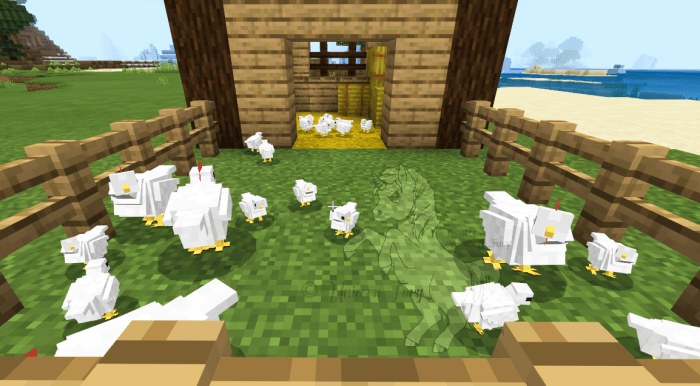 Please do not change, copy, claim as your own, or redistribute without my permission.
You can contact me on
Twitter – http://twitter.com/Unicorn_Fury
Instagram http://instagram.com/FineArtByAmber
Optionally, If you like what you see and would like to support me and my FREE ad free downloads/addons you can support me though:
PayPal – https://www.paypal.me/ArtByAmber
Venmo – @FineArtByAmber
I hope you enjoy this updated pack!
Revamped the chicken model (yet again!)
Gave the texture an upgrade
Made the comb smaller and the feet more chicken-like
Changed the angle of the body & neck/chest to be at a more natural angle
Installation
Downloads
Supported Minecraft versions
1.12
1.13