If you dislike the Vanilla Minecraft Cow and Mooshroom model/texture as much as I do, you might enjoy my resource pack! This resource pack adds a new model and texture for the Cow, Mooshroom, and Brown Mooshroom – which will function as normal.
You will still be able to lead, milk, breed, and hunt the cow/mooshroom as normal with this resource pack! This resource pack will not disable xbox achievements. If you decide that you dislike my version of the cow, that's ok you can just remove the resource pack from your world and everything should be fine. I hope you enjoy this pack!
Added a nose, ears, and tail to the cow.
Changed the horns an udder to be more aesthetically pleasing.
Created a new texture based on a real life breed of cattle called an Ayrshire.
Created a better texture for the red and brown version of the Mooshroom based on the vanilla cow texture I created (all in Vanilla minecraft style of course!)
Made it to where only adult Cows/Mooshrooms had horns
Mama cow standing next to her baby taking a nap 🙂
(*Disclaimer* napping cows are not part of this pack)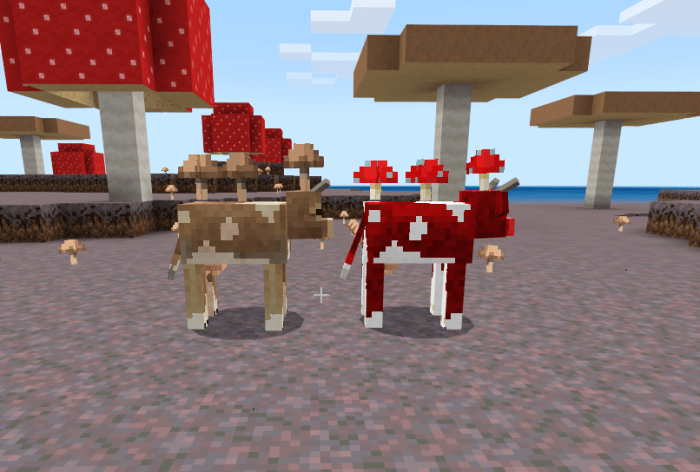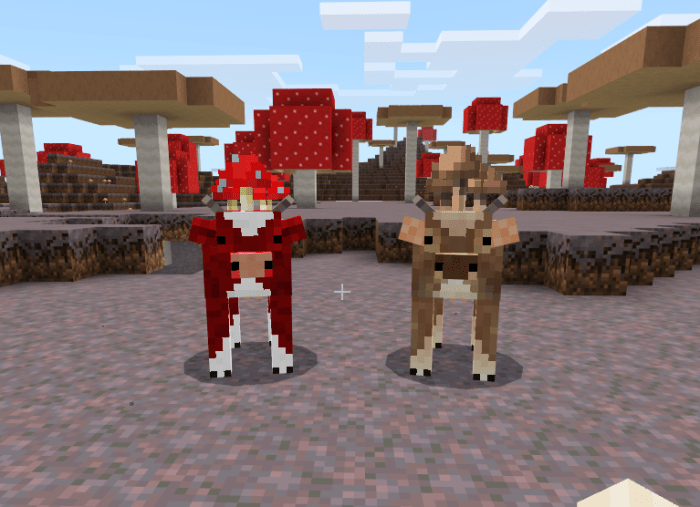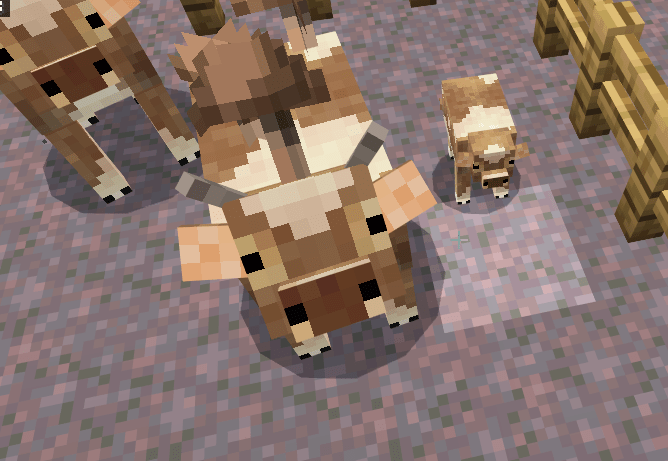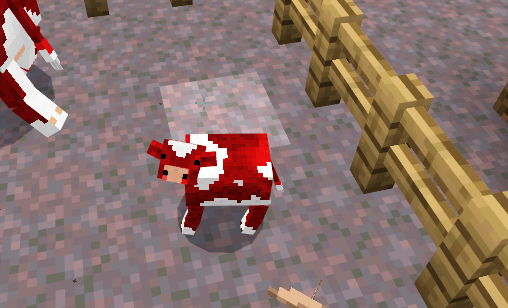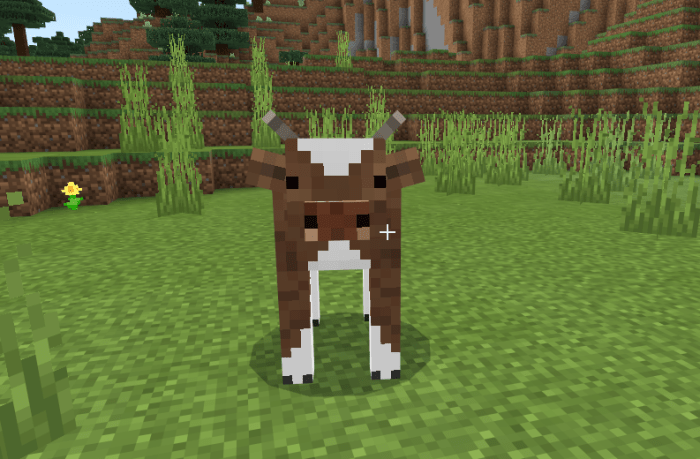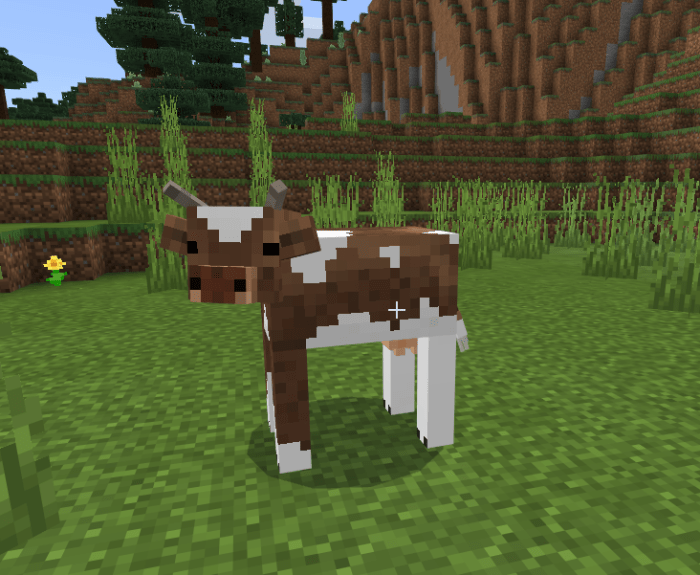 Please do not change, copy, claim as your own, or redistribute without my permission.
You can contact me on
Twitter – http://twitter.com/Unicorn_Fury
Instagram http://instagram.com/FineArtByAmber
Optionally, If you like what you see and would like to support me and my FREE ad free downloads/addons you can support me though:
PayPal – https://www.paypal.me/ArtByAmber
Venmo – @FineArtByAmber
As per community request, I added the same changes to both red & brown Mooshroom variants as I did the cows previously including:

Added a nose & tail to the Vanilla Mooshroom
Improved the Vanilla Mooshroom horns & udders
Added a new texture to both red and brown Mooshroom variants based on the Vanilla Cow texture I created 
Other changes:
Horns/udders will no longer show on baby cows
Fixed z-fighting on cow's chin
Downloads
Supported Minecraft versions
1.12
1.13