If you dislike the Vanilla Minecraft horse model/texture as much as I do, you might enjoy my resource pack! This resource pack adds a new model and texture for the horse, donkey, mule, skeleton horse, and zombie horse– which will function as normal.
You are still able to tame, breed, hunt and leash the horse! This is a resource pack which will not disable Xbox achievements as there is no behavior which is required. If you don't like my version of the equines, that is ok you can simply remove the resource pack from your world and things should be fine. I hope that you enjoy the pack!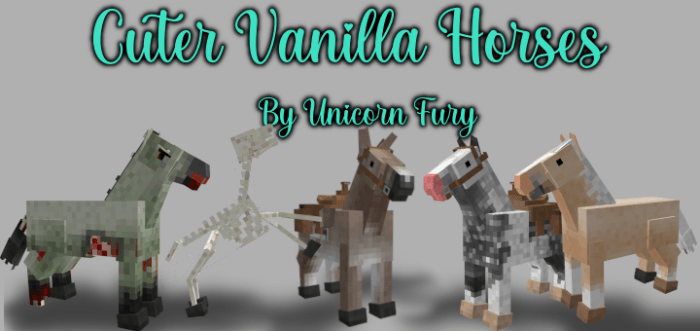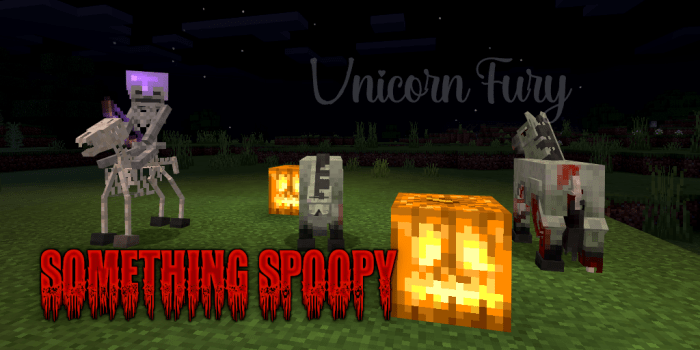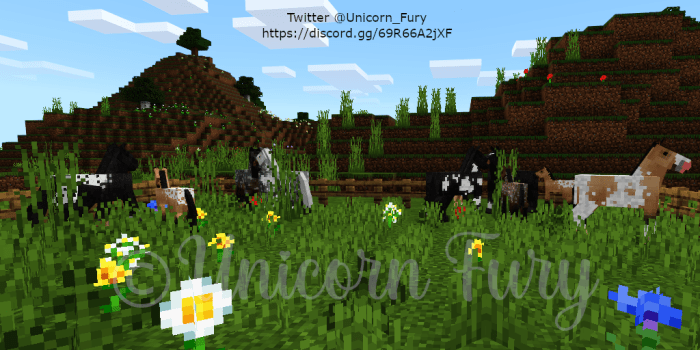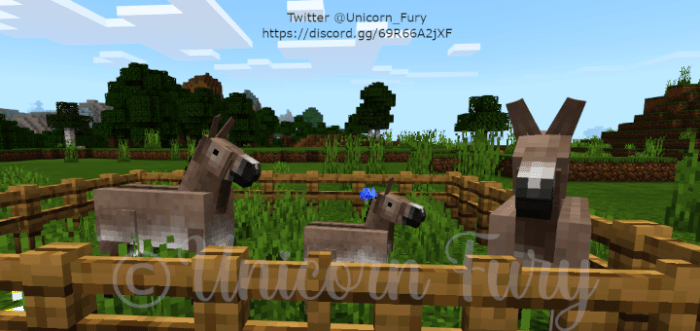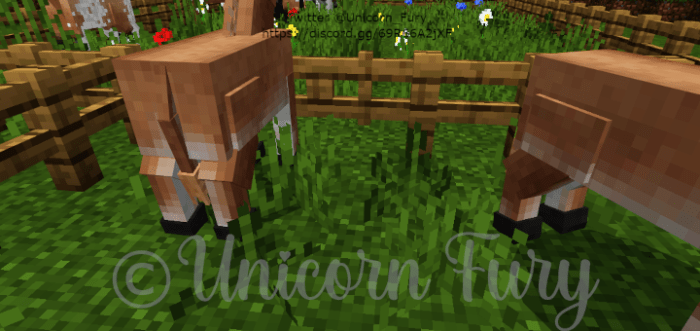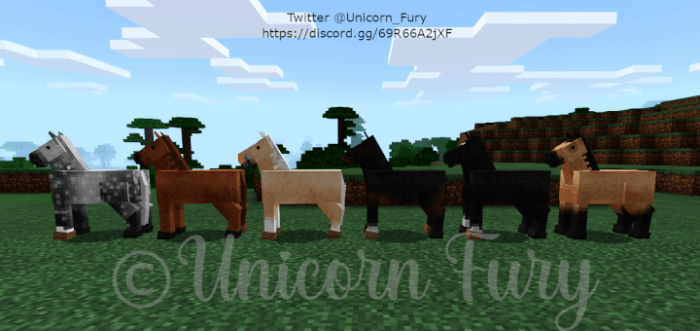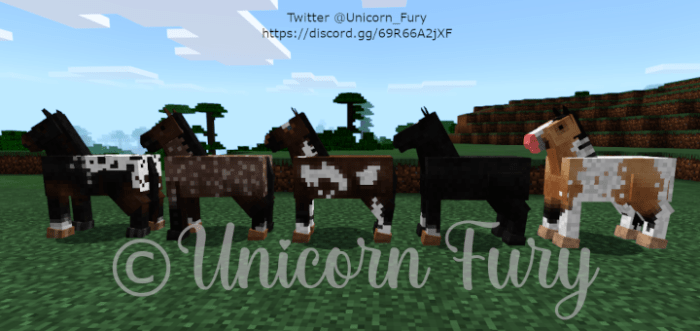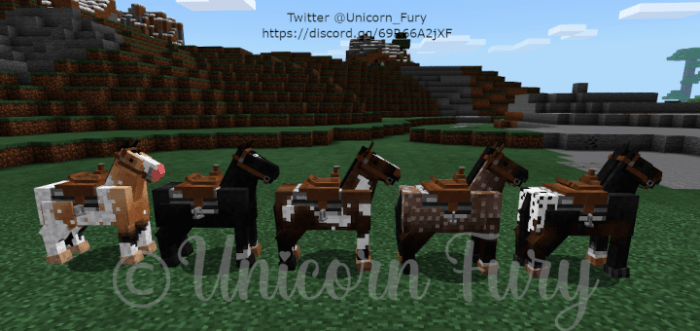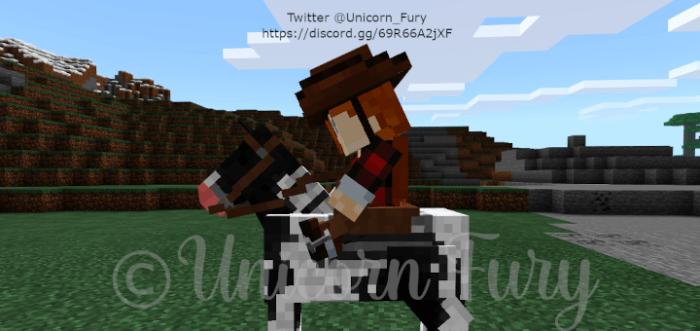 Added a completely new model for each equine
Added a special tail for donkeys and mules
Changed chests for donkeys/mules to saddlebags
Made a spoopy new zombie horse and skeleton model
Created textures of realistic coat colors and patterns
Coat Colors include: Dapple Grey, Bay, Black, Chestnut, Seal Brown, Buckskin & Palomino
Coat Patterns include: Tobiano, Overo, Dappled/Roan, Appaloosa, & None
Recreated and textured the saddle & headstall, added a saddle blanket!
If there's any model you don't like, feel free to search my name to download each animal separately
Please do not change, copy, claim as your own, or redistribute without my permission. If you link to my addon for a review or info, please link to this page.
Optionally, If you like what you see and would like to further support me and my FREE downloads/addons you can support me though:
Join my FREE Patreon tier to download all of my packs ad free
- Changes -
Changed the download link website as some users were having trouble getting past the ads, and added my discord server as a backup.
Downloads
Supported Minecraft versions
1.16