If you dislike the Vanilla Minecraft sheep model/texture as much as I do, you might enjoy my resource pack! This resource pack adds a new model and texture for the sheep – which will function as normal in both survival and creative.
You will still be able to dye the sheep, breed the sheep, and sheer the sheep! This resource pack will not disable xbox achievements. If you dislike my version of the sheep, that's ok you can just remove the resource pack from your world and everything should be fine. I hope you enjoy this pack! Don't forget to sheer your sheep when he gets so wooly that the wool covers his eyes!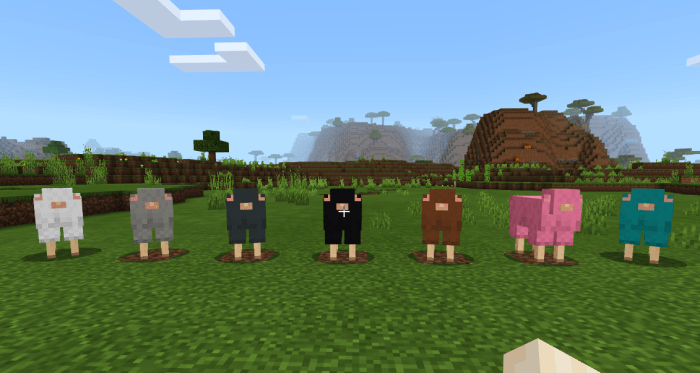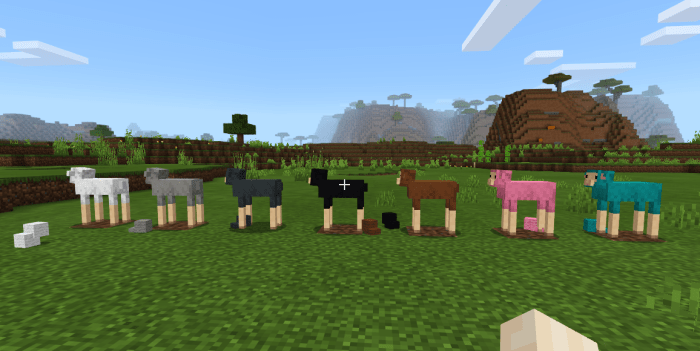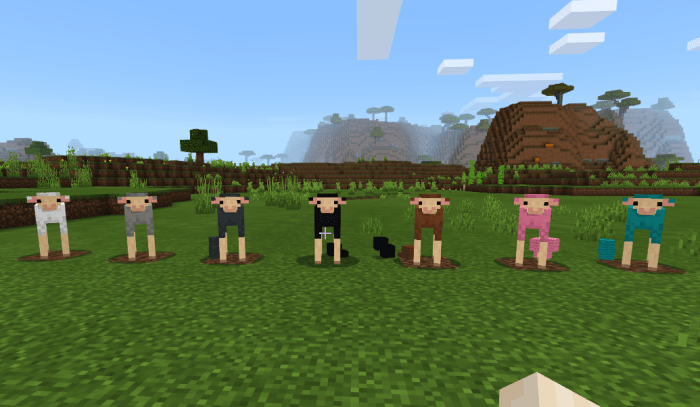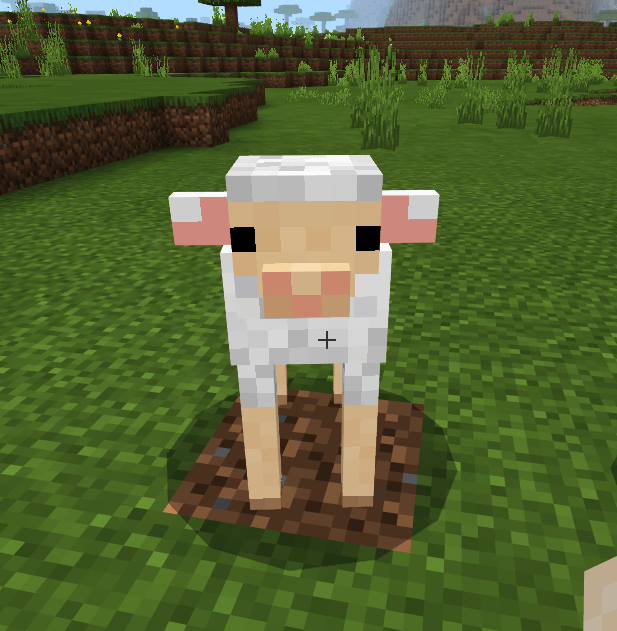 Please do not change, copy, claim as your own or redistribute without my permission.
You can contact me on
Twitter – http://twitter.com/Unicorn_Fury
Instagram http://instagram.com/FineArtByAmber
Optionally, If you like what you see and would like to support me and my FREE ad free downloads/addons you can support me though:
PayPal – https://www.paypal.me/ArtByAmber
Venmo – @FineArtByAmber
Changed spelling and grammatical errors within the listing. Let me know if I can make any improvements! Thank you :)
- Updated the sheep's texture at the suggestion of the community giving the sheep an even cuter face! (Gave the eyes a more "normal" spacing and added the tan face back in.)
- Made it so the babies look like a smaller version of the parents instead of a smaller version with a giant head (head will no longer be bigger as a baby)
- Feel free to leave a comment with any suggestions you think will improve this pack! I always take community suggestions into consideration.
Downloads
Supported Minecraft versions
1.12
1.13