The Cyborg Armor is a human machine mod which implements a bunch of new armor items. When equipping an armor item it will give you machine like powers such as being able to jump extra high or shoot TNTs.
Creator: UltraPeachMC
CyborgCannon
The CyborgCannon is crafted with 5 iron blocks and 1 diamond. Tap on the ground once to equip it. When you do that you will also get a Cannon Switch which should be held in your hand when you want to use the actual cannon to shoot TNT blocks.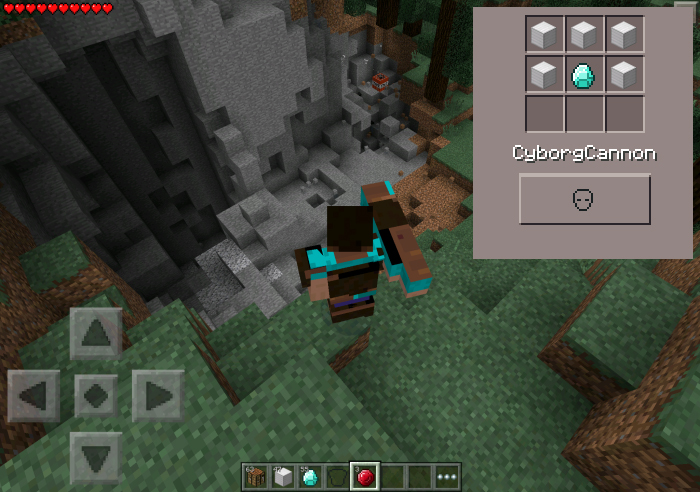 Cyborg Chest Plate
The chest plate is crafted with 8 iron blocks and 1 diamond. While wearing the armor you will deal 20 damage each hit making it a one shot kill most of the time.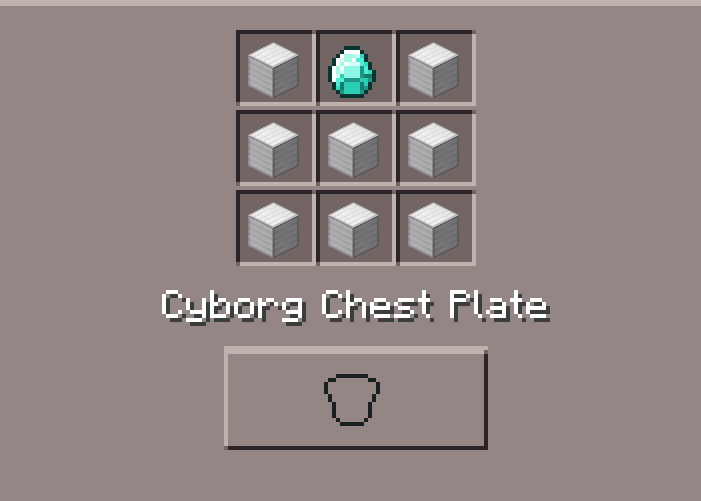 Cyborg Boots
The boots are crafted with 4 iron blocks and 1 diamond. While wearing the boots you'll run much faster and jump much higher. Fall damage will be existent so be careful.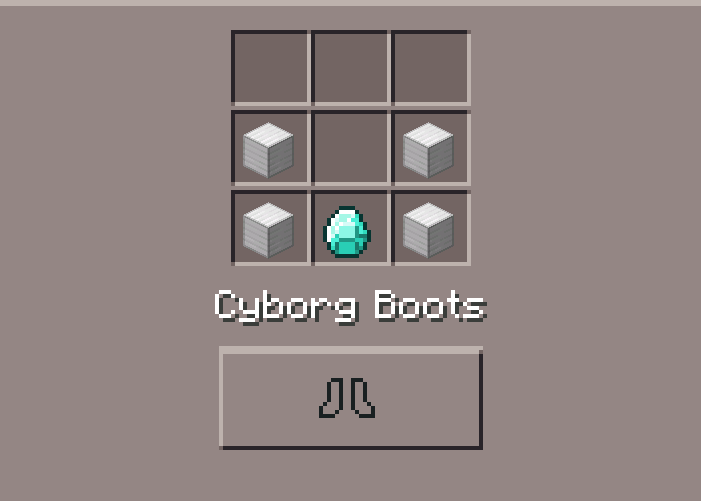 Cyborg Armor
The Cyborg Armor is crafted with 6 diamonds, 1 CyborgCannon, 1 Cyborg Cheste Plate and 1 Cyborg Boots. It is the complete armor set and once equipping the item you will get all the abilities of each armor.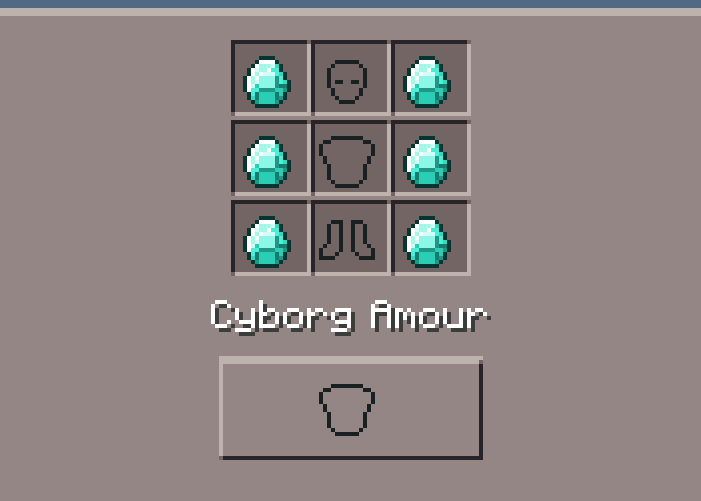 Item IDs & Crafting Recipes
CyborgCannon (413) - 5 iron blocks + 1 diamond
Cyborg Armour (417) - 6 diamonds + 1 CyborgCannon + 1 Cyborg Chest Plate + 1 Cyborg Boots
Cyborg Boots (414) - 4 iron blocks + 1 diamond
Cannon Switch (415)
Cyborg Chest Plate (416) - 8 iron blocks + 1 diamond