Want to fight a boss this Halloween ?Then this add-on is made for you only.It adds a demon with one eye called Cyclops which will make your Halloween more horrified and adventurous.
This boss is not easy to defeat.


How To Summon Cyclops
To summon Cyclops you need to find its skull in end City which is very rare to get.
Place the skull and equip a potion of regeneration and click on "Regenerate" if you are on mobile/iOS or right click if you are on Windows 10.
Make sure to do this ritual in an empty and big place because it will generate a battle arena where you will fight Cyclops.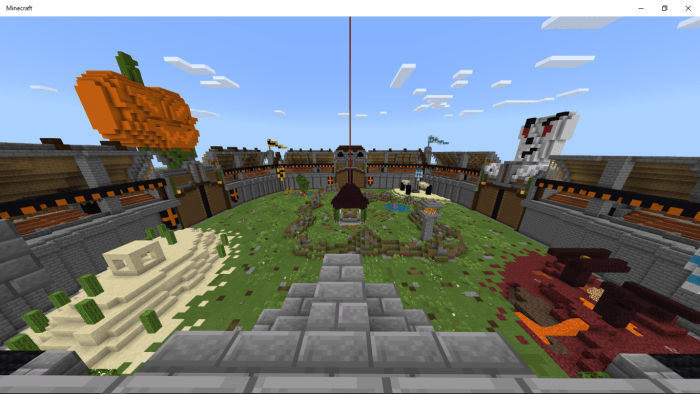 Abilities
Cyclops has 3 stages and it gets stronger stage by stage:
Stage 1:
Health: 1000
Attack Damage: 10
Special Abilities: None
Stage 2:
Health: 3000
Attack Damage: 20
Special Abilities:It will shoot fireballs and levitates you in air
Stage 3:
Health: 8600
Attack Damage: 50
Special Abilities:It will shoot fireballs and levitates you in air
Note that in 3rd stage it will only get damage with a special weapon called Stardust Sword.After it has died it will leave a dead body behind.
Recipe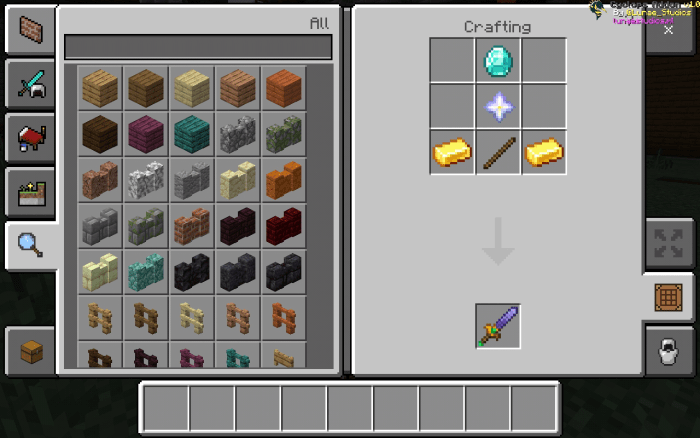 Credits:
Authors: Ishan[KBG](Team Owner and Programmer), FoxFocus(Modeler), Amon28(Team Manager, Programmer and Animator), HaxTheCharizard(Pixel Artist), Ihategravel(Team Co-Owner), Hanprogramer(Render Artist), AL3X!MCPE(Animator), Hallis(Marketing Officer), BlueFoxKid(Pixel Artist)
Terms and Conditions

:
Give Credits to the team in your YouTube video

Don't publish it on any other source

Don't use the codes of this add-on without our permission
This add-on will have more features in future and we are always looking forward to your feedbacks.
If you have any suggestions or bugs then contact us on our Discord Server
Installation
If you have android/windows 10 then download .mcpack file and after downloading click on it and then it will import the pack in game
If you are an iOS user then download .mcpacks file
After you have installed the addon create a new world and make sure to keep it above all add-on and after that create a new world.
Downloads
Supported Minecraft versions
1.16