This is a script which makes use of the latest scripting feature in 1.13 for Minecraft. It adds a status indicator on the screen when aiming/focusing on a mob. It's a great example to show off some of the new modding capabilities possible with the new scripting API for Minecraft: Bedrock Edition. It's similar to 'F3' for Java Edition. 
Creator: Drag0nD, Twitter Account Credits:credits to reimarPB for UI
By focusing in on an entity you will be able to view some different stats for it:
Name (and custom name if named with a name tag)
Health
Attack damage
Position (X, Y, Z)
The block which the entity is standing on
The item which the entity is carrying
How to turn off/on the script any time you want?
You can turn off/on by crafting a custom item named (settings).Its crafted by 2 sticks see the screenshot.After you craft it use it by clicking on any block while holding it then custom UI will appear. Press on one of the buttons turn on/off the UI.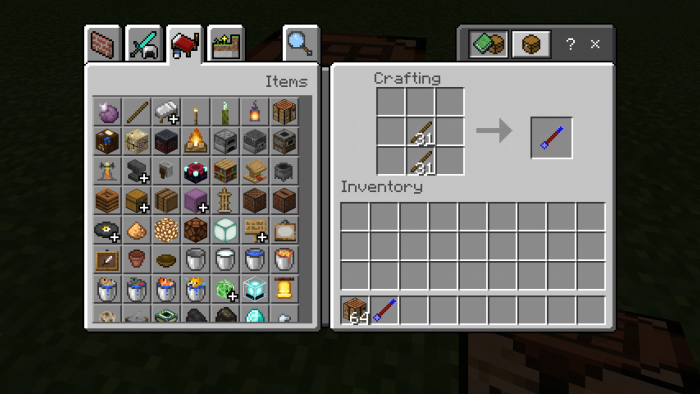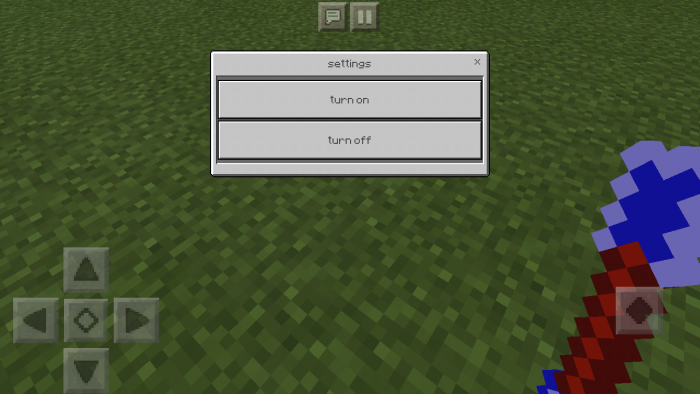 How to install:
1-press on .mcaddon link
2-you will be directed to site with I'm not a robot test press on it and press continue
3-in next website wait 10 seconds and press "get link" you may get pop-ups just close them then download the file from mediafire
4-open the file
5-The game will automatically open and import the packs then apply the pack for a world (make a backup for safety)
6-Enable "Experimental Gameplay" in the world settings
alot of people complained about shrink earn ads so i removed them for now. its just mediafire links now
support 1.13
1-rewrote the code for less lag (still laggy in multiplayer i think its a bug)
2-moved information from title command to custom UI showed mid-top (see screenshots)
3-added health bar (not the best but works)
4-more features coming soon
its now multiplayer compatible
to open settings UI you have to hold the item in your hand and click on any block INSTEAD of eating it
support minecraft 1.12
added more information to show (carried item) and (the block below entity)
fixed position of entity
changed the way of opening UI to turn on/off the script. It now use custom item. see the description
fixed several crashed when you look at some entities like minecart and falling block
 the script work perfect in multiplayer now
when you open the UI it open for you only instead of all players
when you turn off the script it turn off for you and stay turned on for other players (every player can turn it off/on for him self)
changed the way of opening the UI (throw 1 dirt, stick and oak plank)
the script works better on touch screens
added support for 1.10
added version with less lag if you get lag use it (1.10) only. note: it will not work perfect on touch screens(non split controls) i recommend using split controls in touch settings
you can get name, health,... from entities that are 1000 blocks away from you
Downloads
Supported Minecraft versions
1.13