The Damage Indicator mod adds an RPG styled damage indicator to the screen. It's only visible while actually interacting with a mob (such as during a battle) and it will display information including the name and the current health of the mob. It is still a work in progress which means there are still some things which are left to be completed, such as GUI optimization for tablets.
Creator: Wartave (Twitter Account), TaQultO_988 (Twitter Account)
How does it work?
To see the damage indicator you must hurt a mob. It works on any type of mob, including hostile and friendly mobs.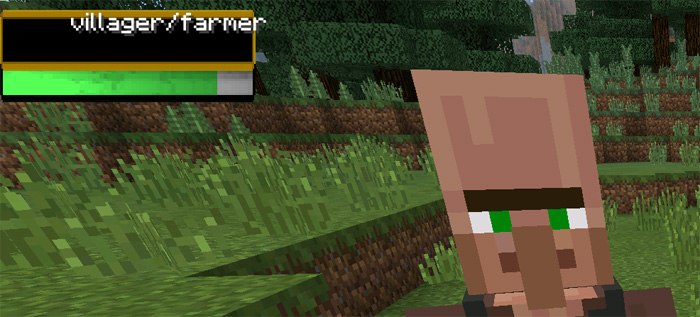 Currently it includes two set of data: the name of the mob and the current health.
It's designed for smaller screens like smartphones. We tested this using a tablet and as you can see, some of the text appears outside the box. Perhaps we'll be able to get that fixed in a future update. Such an update would definitely upgrade the quality and experience for tablet users.