Have you ever wanted to be able to see the amount of deaths anyone has had in your world and have them reliably tracked? This addon does just that but without being so obtrusive through using the sidebar and blocking your view! Everything is displayed at the pause menu instead! No command blocks needed!
This death counter is programmed through player animations (it counts a death every time they stop animating), and won't miss any deaths no matter how fast a player respawns after death. All you need to do is install and then you're done, piece of cake! You won't even need any command blocks! This works on both Windows 10 and mobile devices, so no one has to miss out!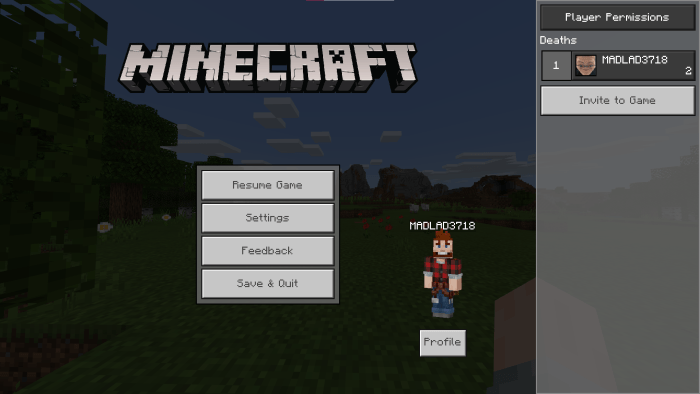 The amount of deaths are displayed in the pause menu under the player's names, making it more convenient and less obtrusive than a sidebar display.
The first number is the player's leaderboard placement, and the second smaller one is the death count.
As soon as a player is dead, the death counter will detect that they have stopped animating and will instantly add one death to their death count, and will detect deaths reliably even when instant respawn is on.
The addon also works in multiplayer!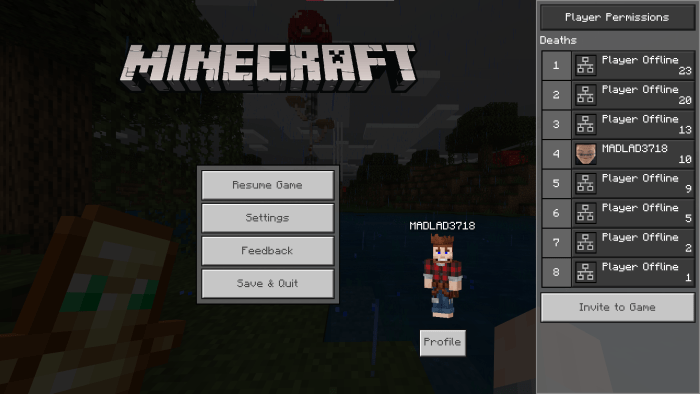 If you are ever in the need of resetting the death counter, just type /scoreboard players set @a deathcount 0 and the death counter will be properly reset.
This addon is also compatible with many other addons and can be used at the same time since it only affects player animations.
HOW TO APPLY TO A WORLD:
1: Go to the world settings of your chosen world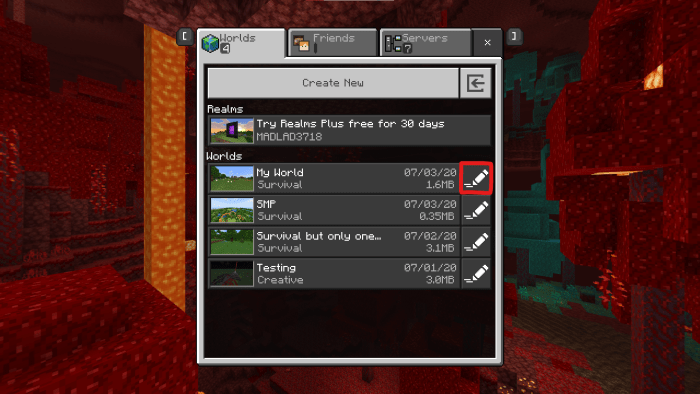 2: Open the Behavior Packs section in the world settings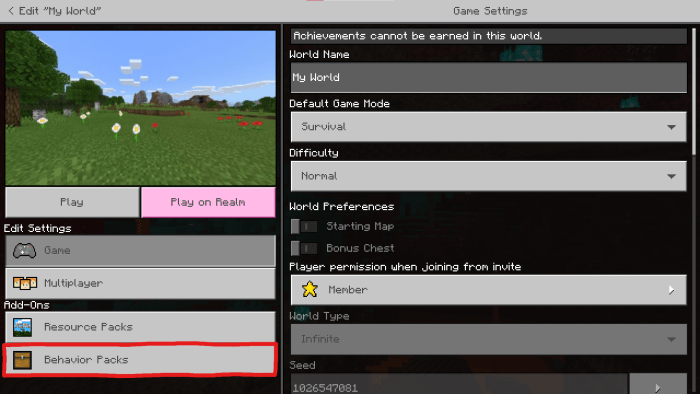 3: Apply the pack by first selecting it then pressing Activate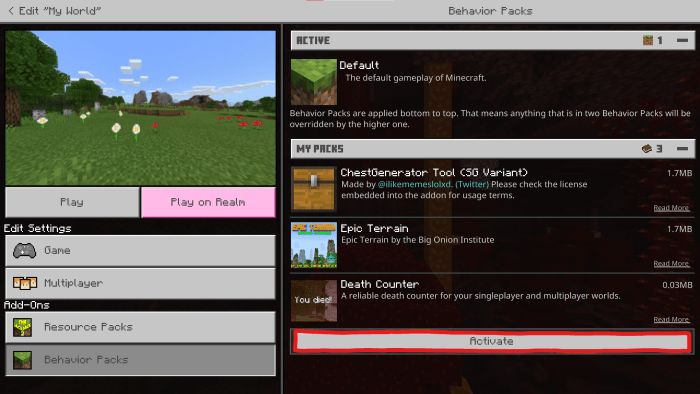 4: Once activated just press Play and your world will have the death counter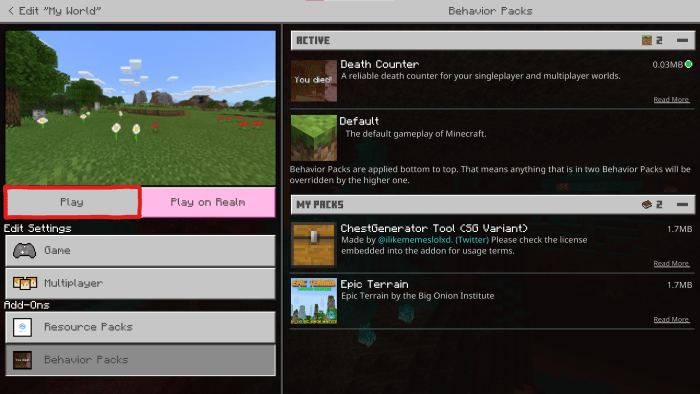 Added a higher quality featured image that more accurately depicts the death counter.
Added more details to the introduction and main description areas.
Added more deatils about the addon and a series of tutorial pictures to the addon page that will walk players through the installation process.
Installation
Once downloaded just open the file and the addon will automatically import into the game. Then use the world settings menu to apply it to any given world. After that the amount of deaths on your world will start being counted! Again, this pack works on both desktop PCs and on mobile.
Downloads
Supported Minecraft versions
1.14
1.16
RTX Beta