The Decoration Add-on implements 11 new furniture and technology products to the game which can be used for decorating your home in Minecraft. Most of the new things replace the head and skull objects in-game which means you can easily rotate them. Some of the included things are a Gamer PC Set, chairs and a cool flat screen TV.
Creator: ROBERTGAMER69, Twitter Account, YouTube Channel
Updated: 18 May, 2018 (added Colored 3D Beds)
How does it work?
Most furniture is obtained by killing mobs (very rare drop rate) or you can also get them from the creative inventory (by searching for Skull or Head). The Zombie Villager is replaced by new types of chairs and couches.
TV – Creeper Head
Gamer PC Set – Dragon Head
Nightstand – Wither Skeleton Skull
Acacia Table – Skeleton Skull
Pink Table – Zombie Head
Chairs & Couches – Zombie Villagers
Statue of the Creator – Steve Head
Colored 3D Beds – Replaces all beds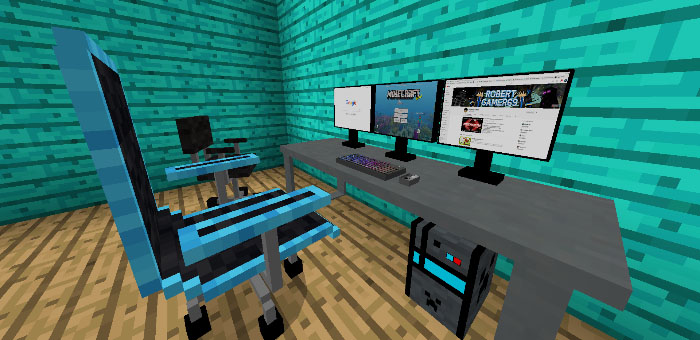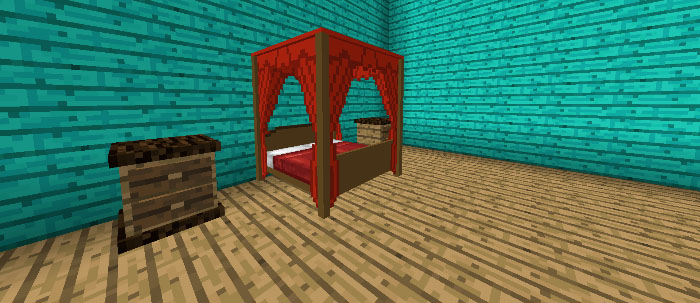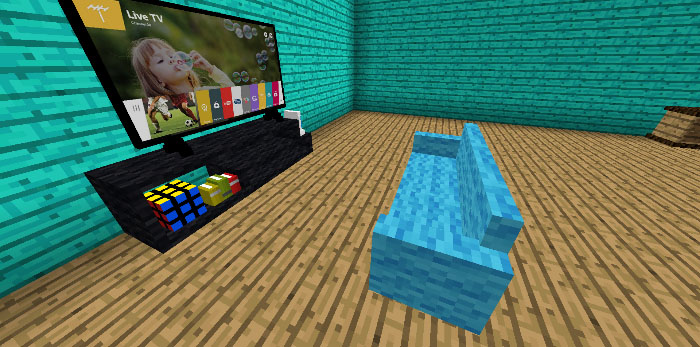 Installation
Activate the packs for a world in-game