Furnish your house with 17 new decorations. In the mod you will find everything from ceiling lamps, to toilets and a realistic looking chimney to place on the roof of your house. It adds a lot of fun to the game especially if you enjoy designing the interior of houses.
Creator: Andr3w246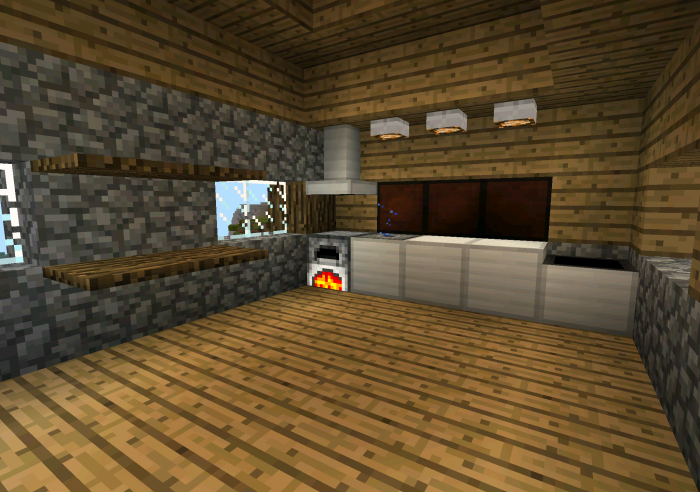 The chimney can be turned on and off by tapping on it.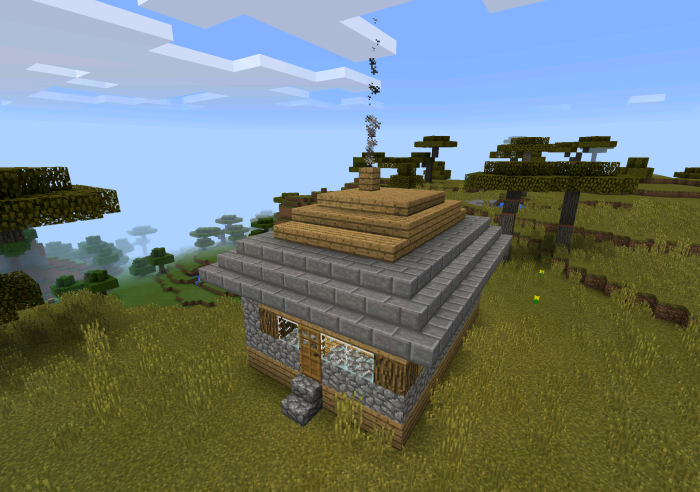 The sink can also be turned on and off.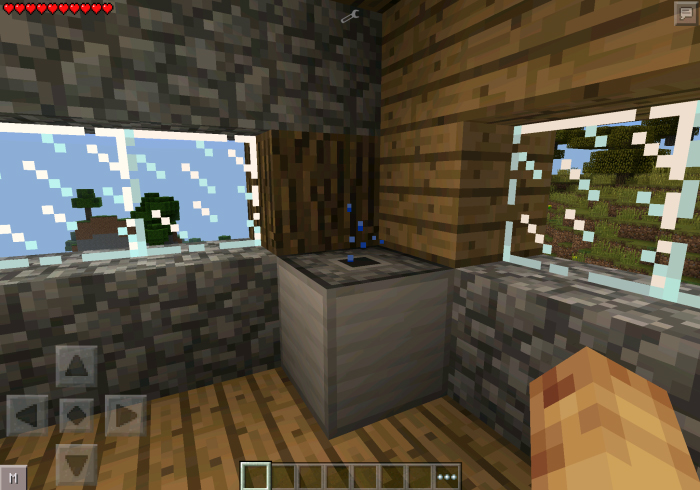 If you prefer glass over wood you can choose to use glass as table top instead.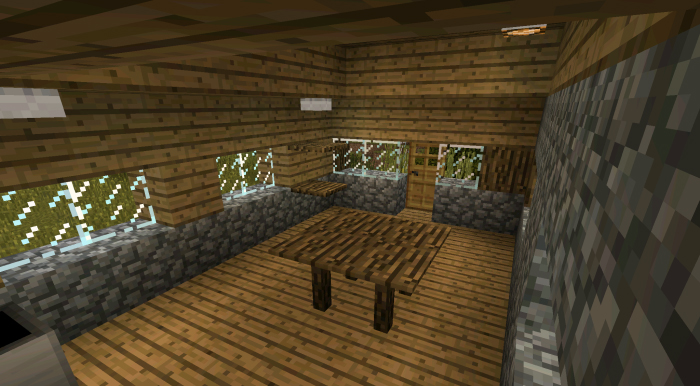 Block IDs & Crafting Recipes
NOTE: Some recipes need to be crafted using a stonecutter (stonecutter = 4 cobblestones to craft)!
Shower (23) – 3 iron ingots
Drain (25) – 7 cobblestones
Ceiling Lamp (28) – 1 iron ingot + 2 glass blocks + 1 redstone
Toilet (33) – 4 cobblestones + 1 drain (craft using a stonecutter)
Sink (34) – 5 cobblestones + 1 iron ingot
Wooden Shelve (36) – 2 oak wood
Wooden Table Stand (55) – 2 oak wood
Wooden Table Top (69) – 3 oak wood
Glass Table Top (70) – 3 glass blocks
Blinds (72, 75, 76, 77, 84, 90, 93, 94, 113)
Furnace Steam Vent (115) – 5 iron ingots + 1 iron bars
Steam Vent Pipe (116)
Clay Flower Pot (117) – 4 clay + 1 dirt
Brick Flower Pot (118) – 4 bricks + 1 dirt
Quartz Flower Pot (119) – 4 quartz blocks + 1 dirt
White Fence (122) – 4 birch blocks + 2 sticks
Smoke Stack (chimney) (wood) (123) – 6 wood + 1 iron ingot