This add-on implements five brand-new demons to your game and all of them are friendly toward players and can be tamed and used as pets. They are quite powerful too. Each one is able to fly and it also has a unique long-range attack which lets it shoot something at the enemy. For example, some of them can shoot fireballs and others can shoot arrows.
Creator: Wartave, Twitter Account, Website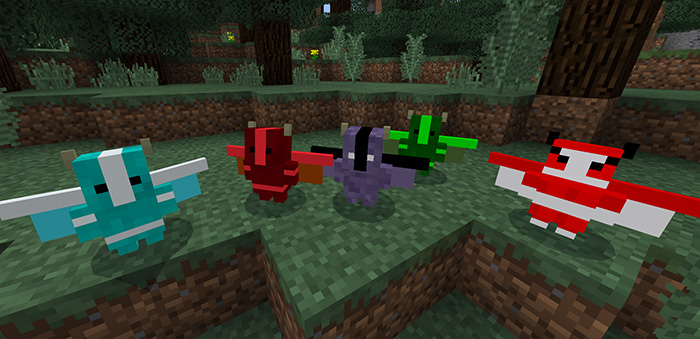 How does it work?
There are five different demons and all of them are added entities (meaning, they don't replace any of the existent mobs).
Demon of Fire: Shoots fireballs at monsters.
Demon of TNT: Shoots fireballs at monsters
Demon of Leaves: Shoots snowballs at monsters.
Demon of Light: Shoots Shulker projectiles at monsters.
Demon of Darkness: Shoots arrows at monsters.
The new mobs appear in plains biomes and they can be tamed with Carrot, Beetroot or Potato.
iOS / Android: Hold any of the above items in your hand and then long press on the Demon and press the tame button to tame it.
Windows 10: Right-click on a Demon while holding any of the above items in your hand to attempt to tame it.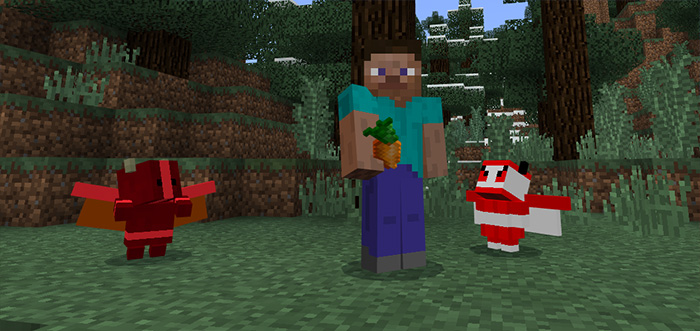 All demons are naturally hostile toward other monsters in your world. Here you can see two tamed Demon helping the player kill a spider.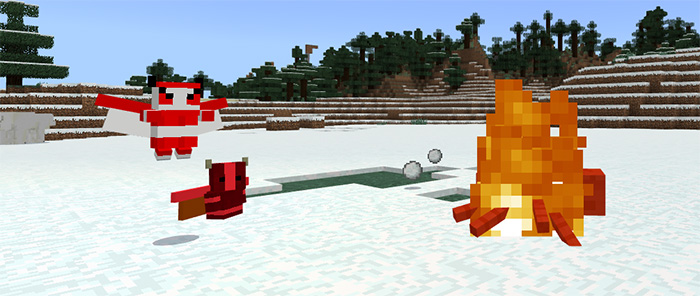 Make sure to take good care of them and don't send them out on too dangerous objectives. They can't be healed with any food, and they don't have the most amount of health.
Video Showcase
Installation
Note: Experimental Gameplay must be enabled in the world settings!
Apply the packs for a world
Create the world