This Add-on adds two new poweful swords in Minecraft: Excalibur Sword and Delta Silencer Sword, both can be crafted through their own ores, which can be found naturally in your world. 
(Demonic Swords was first released in Minecraft Java and I liked the idea and with the permission of the original creator I decided to bring to the Minecraft Bedrock) creator: @smsunarto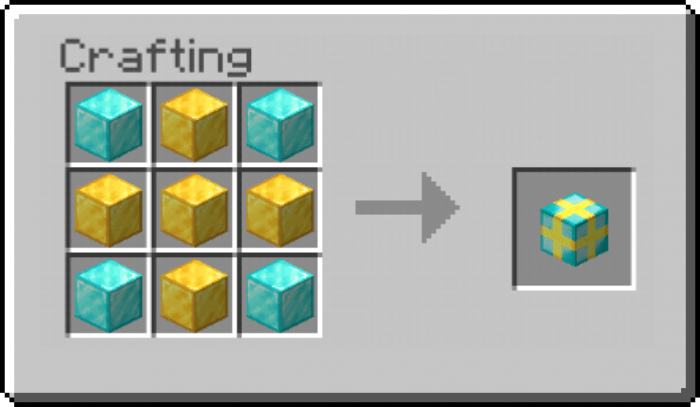 Tribute Block: Use this block to make offerings to gods/devil to get the power of forging the weapons.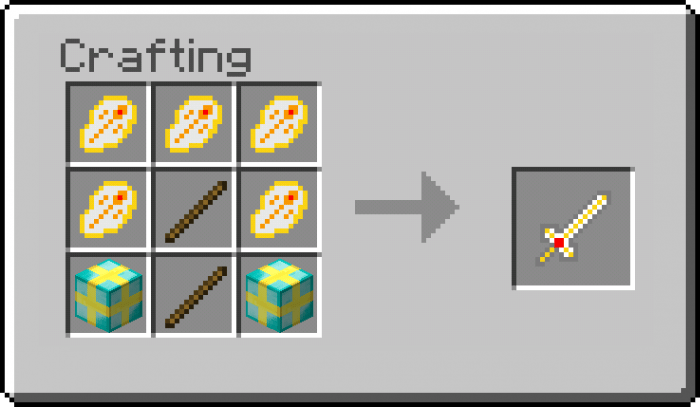 Excalibur Sword: This Poweful weapon was forged with great power and faith. Only some people can use it… Are you one of them?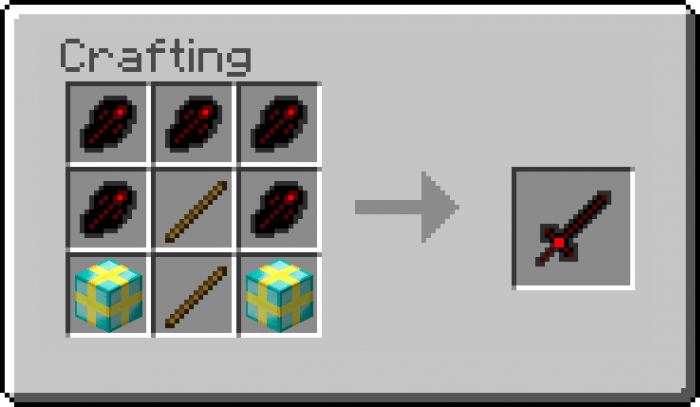 Delta Silencer Sword: An Evil Swords forged with tears, sad, wraith, angriness of many peoples. Giving it a massive power of desctruction.
Swords In Player Hand
Delta Silencer Sword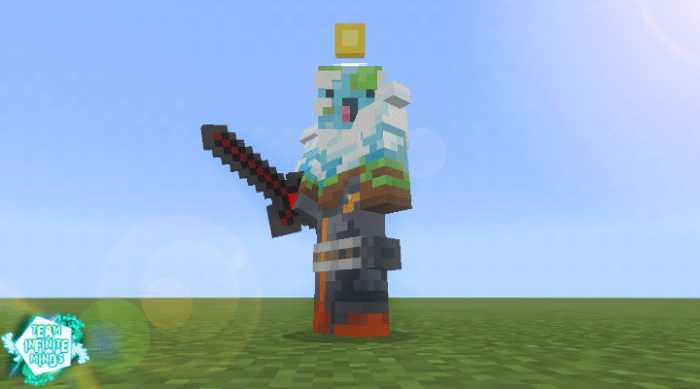 Excalibur Sword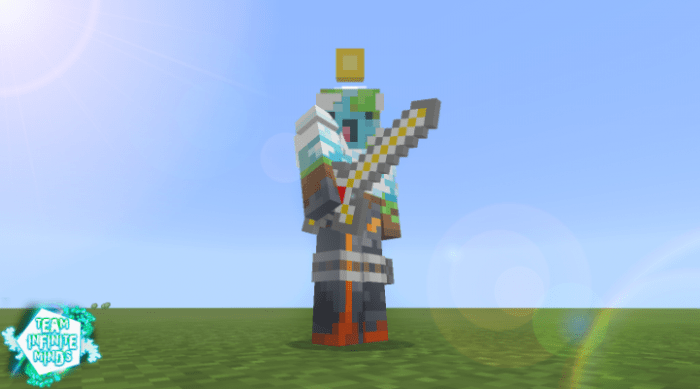 Swords Details
Damage:
Delta Silencer Sword: 20
Excalibur Sword: 15
Durability:
Delta Silencer Sword: 1200
Excalibur Sword: 1600
Details of Ore Generation
Demonic Stone: Layers 0 – 10
Holy Stone: Layers 5 – 16
Both naturally in the overworld.
Installation
Enable experimental gameplay in the map options for Add-on to work!
Downloads
Supported Minecraft versions
1.13