While I was testing addons again, I managed to find:
– 2 Ravines, 1 with diamonds
– A desert temple
– And a desert village
They are not very far apart from each other and not so far from spawn that you cant get to them.
I was testing the scp js edition by Julius Scizzor in this world. More details about this seed is that there is also an acacia biome nearby. In one of the pictures below, you can see diamonds. Did I place those? No, I found those in the ravine near the desert temple. Both ravines are lava deep and full of ores.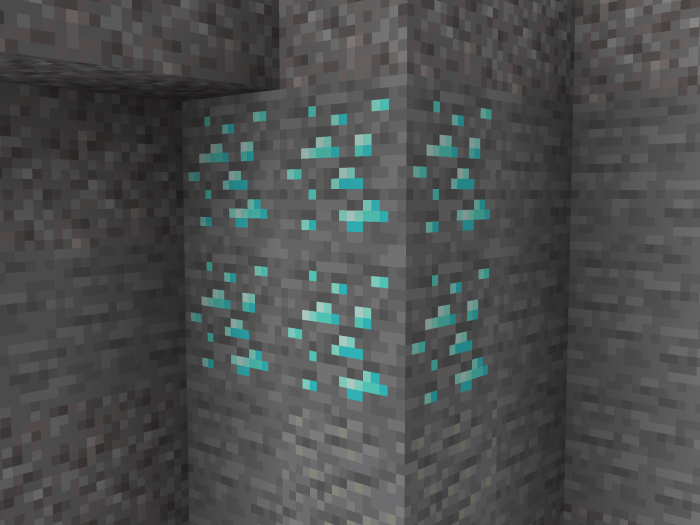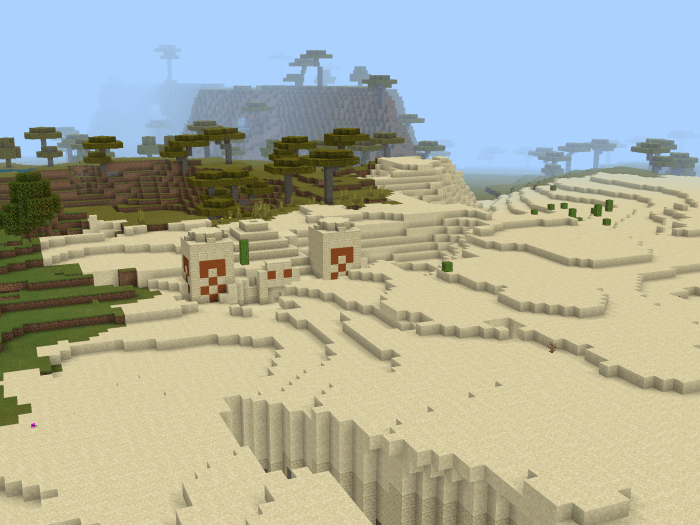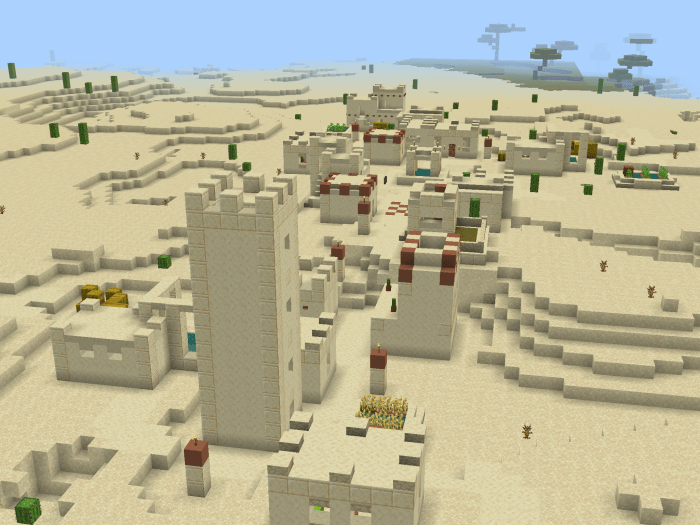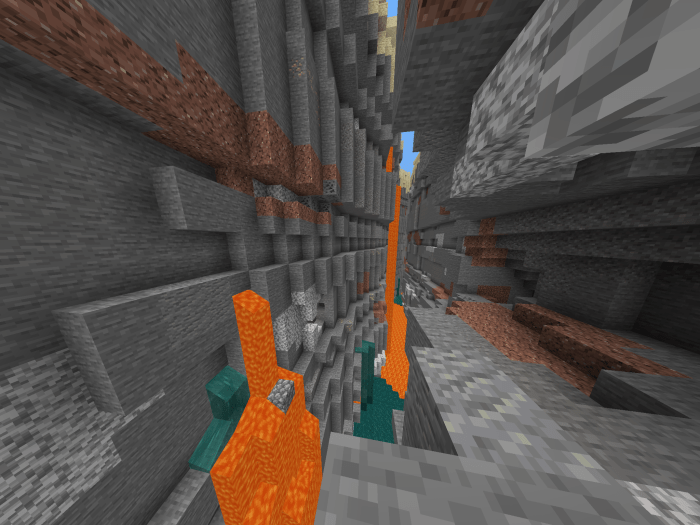 Put the seed into the title and added more description.
Seed ID
-1698294701