Diaub's Combat UI is a texture pack made to enhance Minecraft's PvP experience. The pack includes a dark, transparent UI which enables players to keep their eyes on the battle while in their inventory. The user can choose between eight unique crosshairs to customize their experience. All available in both 32×32 and 16×16 resolutions.
There are no edits to block textures in this resource pack. Bow, crossbow and sword textures are the only items that have been modified. The purpose of this resource pack is to enable players to react quickly and effectively in PvP modes and to allow the player to see through user interface screens which the vanilla resource pack inhibits.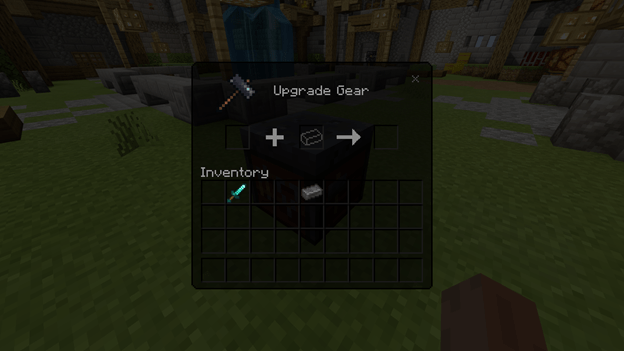 Transparent UI keeps the user engaged in combat while in UI screens such as a smithing table. Sword textures have been shortened to increase peripheral vision in the first-person point of view.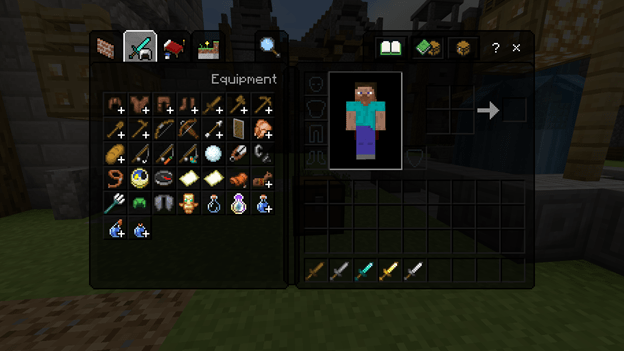 Bows and crossbows appear green when the player begins charging them and progress to red when fully charged. The red indicates to the user that they can fire the bow as a charged shot and warns them when opponents are prepared to fire a charged shot. Experience bar is purple.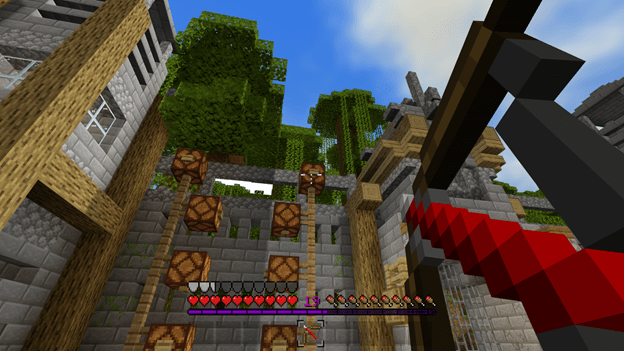 Hotbar has been edited to be more transparent and for easy "hotkey-ing" the cells have been labeled with popular keys. Wither effect hearts appear as purple instead of black to increase player awareness. Poison hearts appear as a vibrant green.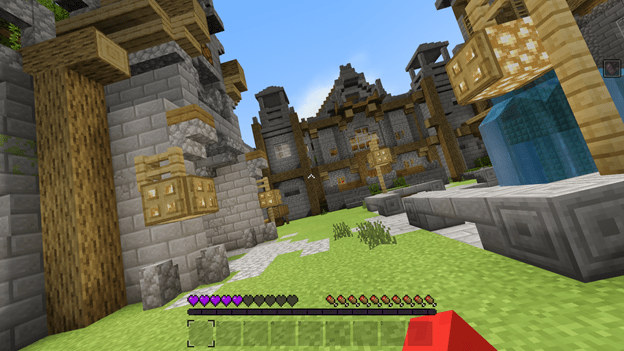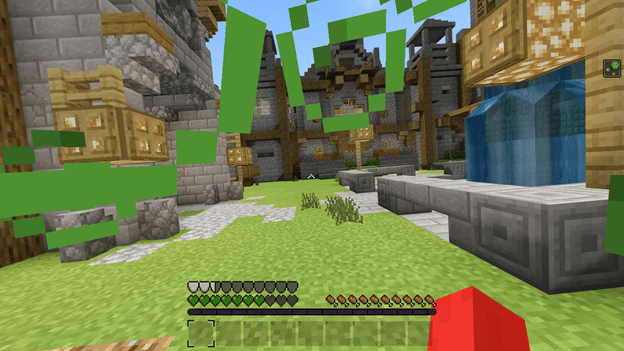 Absorption hearts have been changed to a brighter shade of gold/yellow. Armor UI no longer appears as a chest plate, but instead a shield. Netherite armor has been changed to the classic Minecraft style in both 16×16 and 32×32 resolutions. Below is a screenshot featuring the 32×32 resolution.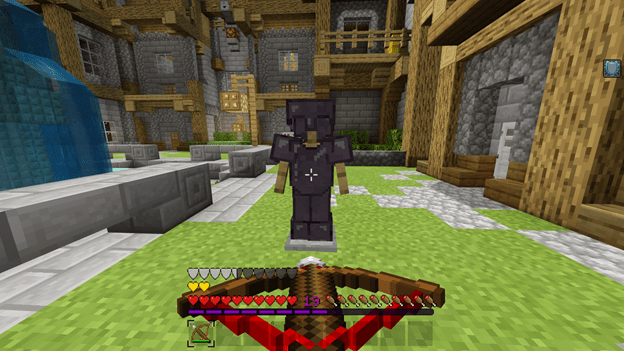 Menu buttons have been changed to match the new transparent UI. Panorama background commemorates Legacy Console Edition's Battle and reflects the 1.16 Nether Update. New PvP tips have been added to loading screen messages. Settings and Marketplace menu screens have been altered.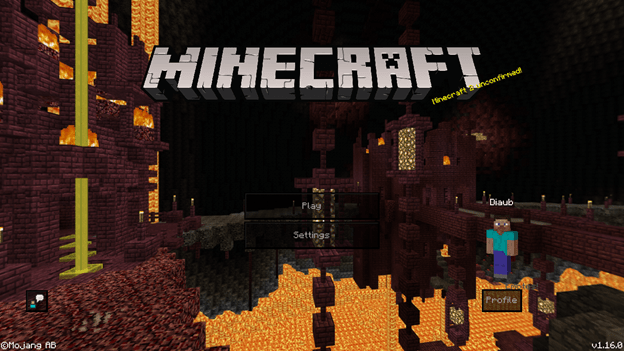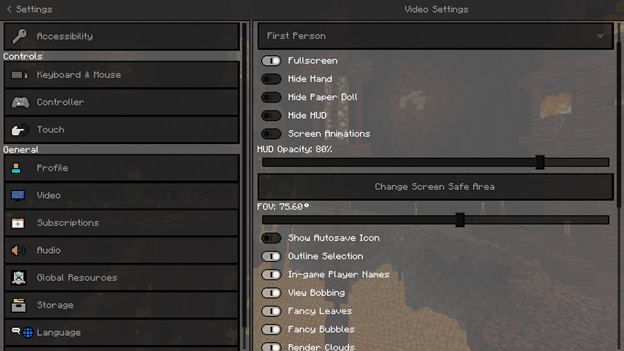 All eight crosshairs can be used in both 16×16 and 32×32 resolutions.
Crosshairs:
• Default
• Dropper
• Empty Center
• Minimalist
• Perfectionist
• Peak
• Smiley
• Heart
No Version Number
-Fixed an issue in which a gui folder was missing from Just UI, causing the UI to appear lighter due to the textures of vanilla Minecraft
-Added a missing download link for .zip files of older and current pack versions
-changed links to those of folders rather than files on Google Drive (this will make it easier to release future updates)

v1.2.0
-pack functionality overhaul
_split 16x and 32x resolutions into two packs
_Just UI now has its own resource pack
_subpack optimization has been further improved, significantly reducing file size
-various manifest changes
-increased the resolution for many UI textures in the 32x32 version
-updated selected hotbar texture to make it more visible in the dark
-fixed a bug that caused the beacon buttons to appear locked when selected
-fixed a bug that displayed toggle switches in the menus incorrectly
-fixed a bug that prevented the horse jump meter from displaying in 32x32 resolution
-fixed a few loading message errors

v1.1.3 - Nether Update
-changed panorama to Crucible
-updated Just UI panorama to 1.16 textures
-changed netherite armor textures to be similar to classic Minecraft armor textures
-shortened netherite sword texture
-updated UI for the smithing table
-various subpack optimization changes in preparation for future updates
-removed loading message referring to pack panorama
v1.1.2
-various ui texture changes
-changed the profile background
-reduced pack icon file size and increased image clarity
-changed the store (and all) header(s) to be dark and transparent and the text is now lighter for contrast
-loading messages are now stored outside of subpacks
-pack loading messages now display alongside vanilla loading messages
-removed all loading messages which advertise the marketplace
-fixed a bug that displayed anvil and enchant cost text color as green instead of purple
-Fixed an issue which did not allow users to download the .mcpack file for the resource pack.

v1.1.1
-significantly improved subpack optimization. File size is now a fraction of the size when compared to previous versions.
-added the "Just UI" subpack, which only changes the user interfaces of Minecraft while the HUD and item textures remain unedited. This can be activated in the pack settings and is useful for users who only want transparent UI.

v1.1.0
-changed xp bar and text color to purple which involves changes to _global_variables.json in all resolutions, hud_screen.json in 32x32 resolutions and various textures
-improved selected hotbar visibility

Installation
Download a .mcpack file of your choice from Google Drive and open it in Minecraft.
or
If you would like to use a .zip or an older version of the pack, follow the Google Drive link.

Downloads
Supported Minecraft versions
1.16
Resolution
16x
32x